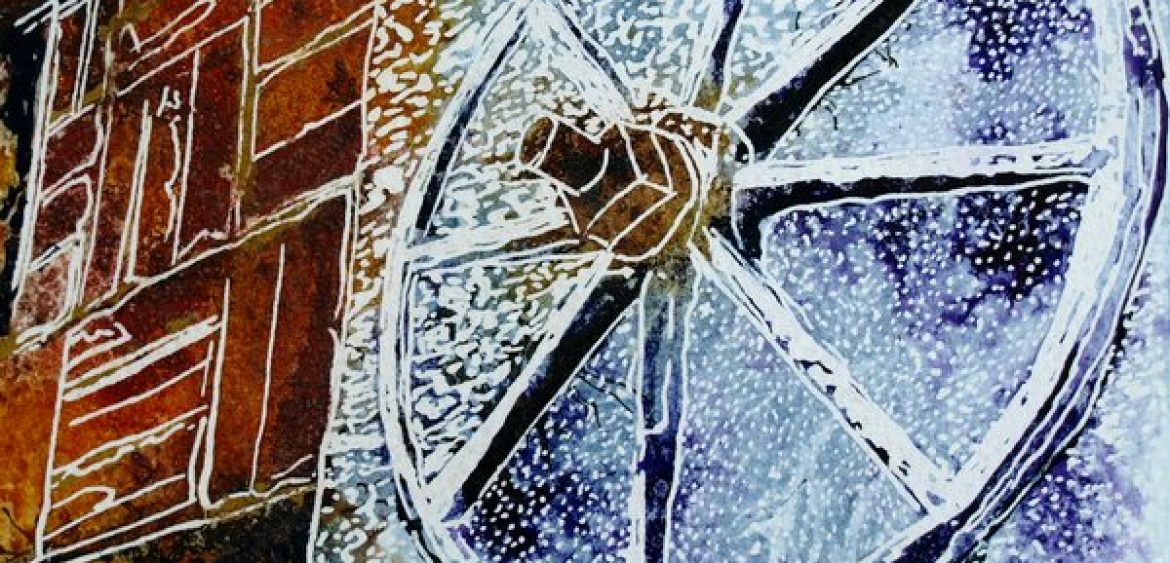 Part of the 49/50 Painting Challenge. Find out how it began here. When you commence a Painting challenge, you know things may get tough. So, I thought it would be helpful to write a list of architectural features so that I would have something to inspire me. It kinda fell flat this week.. Why? Because the term is Brace and it's so flexible. I mean a brace could be something holding up a chimney – like in last week's Twisted Chimney or it could be supporting a roof structure. But for this week's painting challenge, I decided on the funny plates you see on old buildings. The ones that brace the walls and stop them collapsing. They are braces, right? Well yes, they do form a bracing function but, after a little research, I found they are actually called Anchor plates. But even then, there are other names. This particular type is called a Pattress plate. I'm so glad I only create architecture paintings and don't need to know the specific terms. I love the star shape construction on this particular one. The original picture shows it's been painted white, which proved an interesting challenge for my particular style. I […]
Want to know more?
If you'd like an informal chat about any of my work, where I get my inspiration, commissions or workshops, then please get in touch on -
+44 (0) 7818240116 or email me
The Milton Keynes Project


Contact Information
All images and text are ©2018 Cathy S R Read. The artist asserts her moral rights.