Imagine an Urban Landscape.
Do you think of Clean?
Probably not. Cities are much cleaner than they used to be but cities and grim go together like pencil and lead. Like many other cities, the clean air act transformed Manchester.
As a child I remember lots of very dirty cotton mills.
And I mean dirty with black soot. Features hard to determine. Wherever you looked the urban landscape was grim.
In fact, I grew up thinking most old buildings in Manchester were made of black stone.
That was until they started cleaning them up.  After a while I forgot and think my memorywas wrong. I began to question whether things were really that dirty. Then I found this post in the Manchester Evening News which confirms Manchester was a very dirty places.
So, when I saw Quarry Bank mill my first thought was…
"It's far too clean!"
OK, it is in a rural area but there should be some soot somewhere. So I thought I'd dirty it up a bit.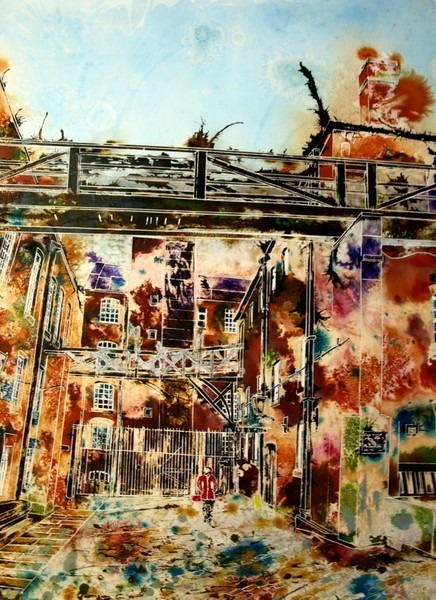 Now, that looks better!
Although looking at the photos from the Manchester Evening News, I don't think it is dirty enough!
If you fancy seeing some more urban grim take a look at my Industrial Paintings Portfolio.

Save
Save
Save
Save
Save