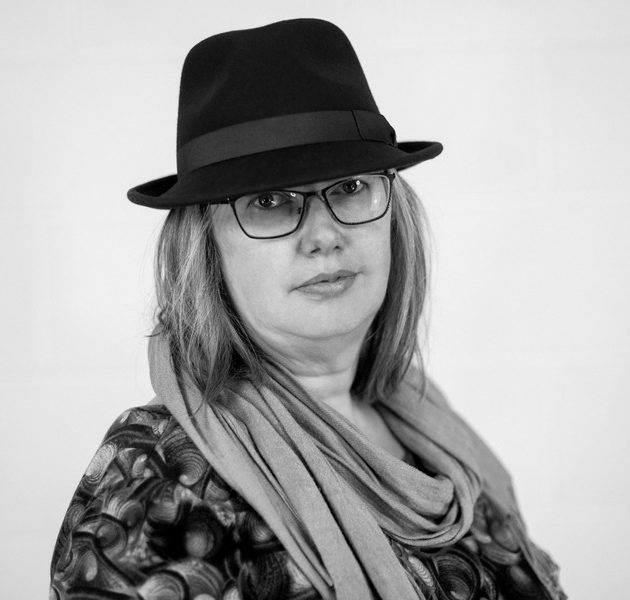 A visit to Manchester's City Gallery inspired Cathy's fascination with art. Although she loved to draw, discovering the painting Work by Ford Maddox Brown was when she realised the power of art to tell inspiring stories. The desire to create Art that inspired a Wow was born.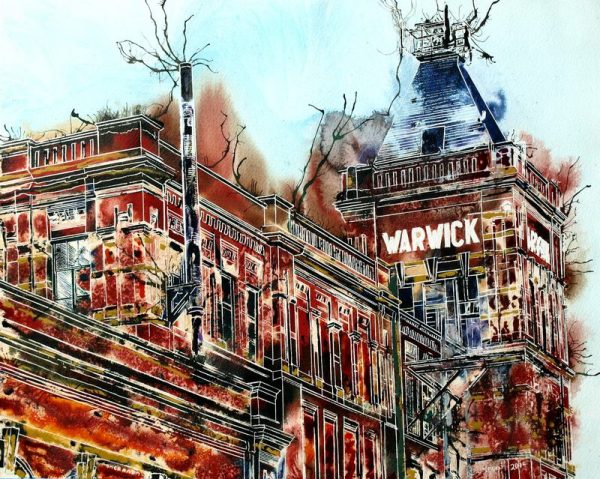 Drawing inspiration from her home in Middleton, Lancashire, she set about photographing the chimneys and mills that remained. Looking for the unusual perspectives of a child. Especially the sense where tall buildings loom, like they're falling. Equally fascinated by urban decay and contemporary architecture, tried using an abstract technique she'd developed to capture the essence of these memories and something clicked. The portfolio grew from there.
Cathy Read captures memories and emotions by re-imagining iconic architecture using explosive, colourful drops and trails of paint, held together with a structure of white lines. Inspired by looming, dramatic urban and industrial architecture, she draws on influences from various cities in the UK. In a previous life she worked as an Occupational Therapist, using large art projects to help develop fine motor skills in children.
She exhibits with the Society of Women Artists in London and was awarded the Barbara Tate Memorial Award in 2015. Her work is in the Ashmolean Museum in Oxford and corporate collections. She appeared on Sky Arts Landscape Artist of the Year in 2016 and 2017.
Originally from Manchester, she now lives in a chapel near Buckingham which she converted with her husband. She lives close enough to London to get her Urban Architecture fix when needed.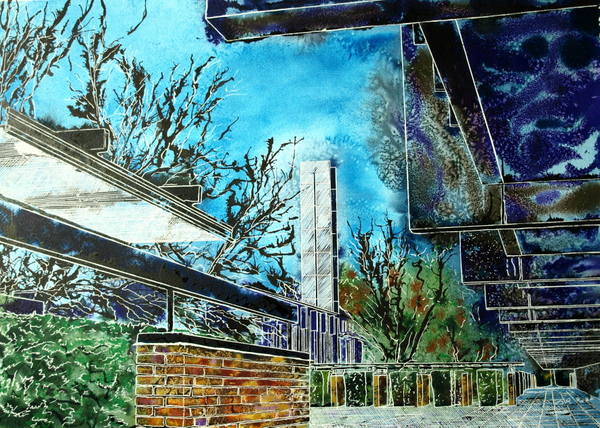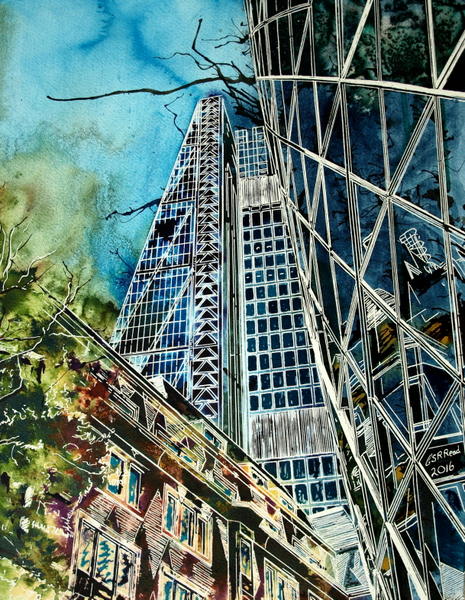 ⧉Cathy Read is a member of the Society of Women Artists exhibiting with them in London since 2013.
Cathy Read is self taught. Her earlier paintings were predominantly circle based abstracts. Later developing into urban landscapes, fuelled by a lifelong interest in buildings.
A natural evolution after a childhood dominated by the giant decaying mills of the Cotton industry in the North of England. Cathy exhibits her paintings around the UK, Europe, and is in collections as far afield as Canada, Africa and New Zealand.
Her painting of St Catherine's College Quad (below) is in the Ashmolean Museum in Oxford. The piece was commissioned by Oxford University Press, to illustrate the 2016 Oxford Almanack.
⧉ Cathy appeared as a contestant on Sky Arts Landscape Artist of the Year in 2016.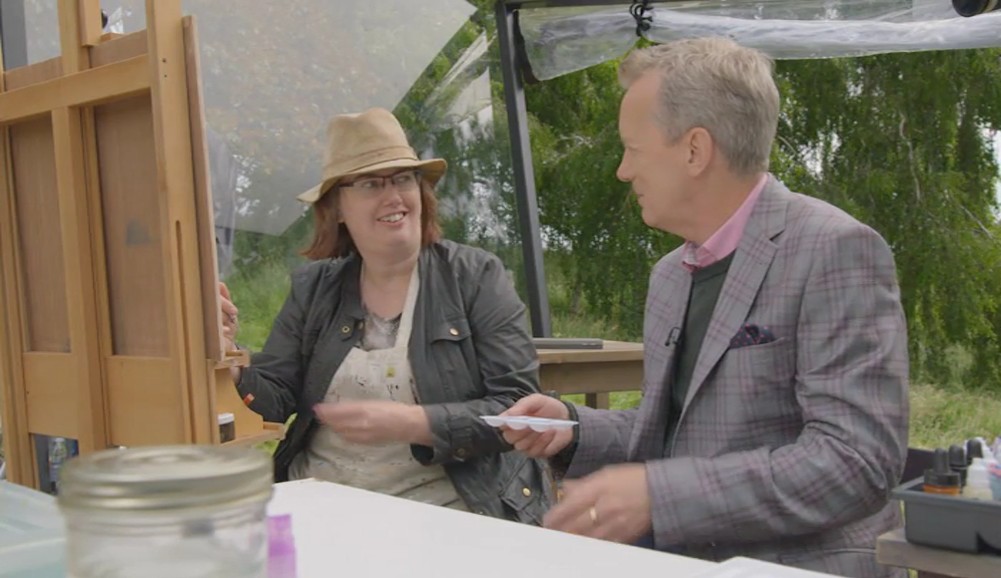 ⧉ In 2017, she was shortlisted for Artist and Illustrators Artist of the Year and received the Wild and Tame award.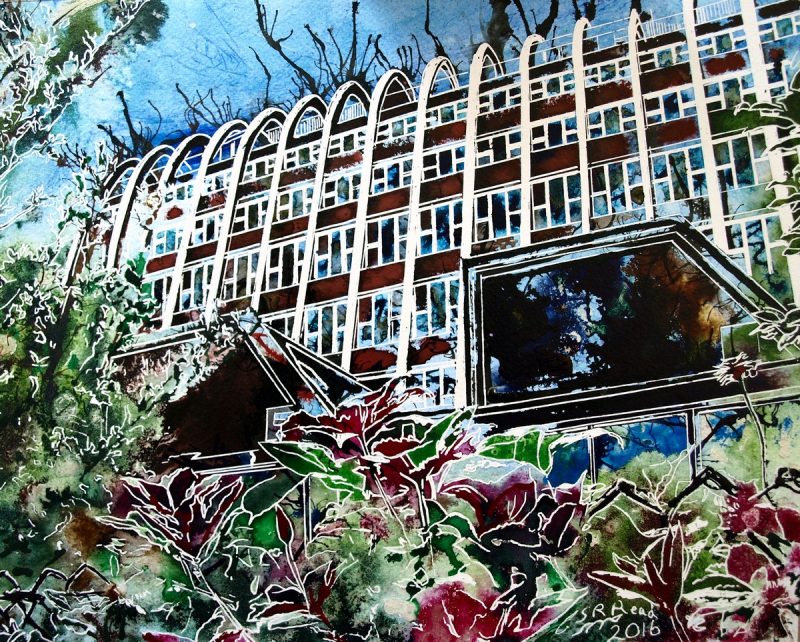 When Cathy's not steering 60ft of steel canal boat along the British waterways and wielding a windlass, she can be found splattering paint and singing loudly in her Buckinghamshire Studio.
I share all my latest work with cool people who love my paintings.
Take part in Exhibitions and other events which I share in my newsletter and on my Art Events Page.