After buying "Paved with Gold" the painting as a gift for S - "S will appreciate it, especially your explanation of the origins of the painting. I have been looking at the painting every day and it makes me imagine so many things. Must remember to take it down and re-wrap it before he arrives! "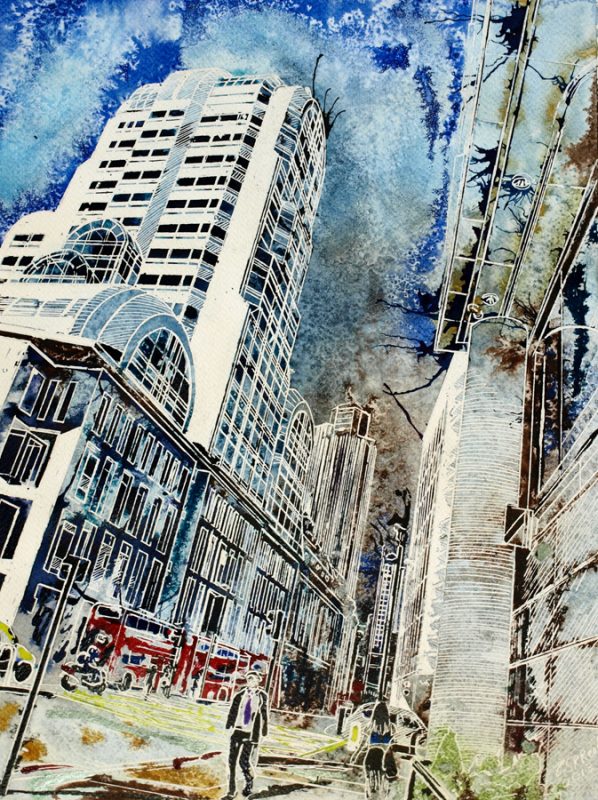 After giving "Paved with Gold"to S " One day S phoned me to say he was living the painting as he walked along Gracechurch St. when the sun was gleaming on the wet road. "

'I am delighted to accept this special painting from Cathy, which she has very kindly spent her valuable time working on. We are really pleased to be able to display an artwork by such a well-respected artist, and one that depicts the evolution of the Royal Latin so well.' (Commissioned painting)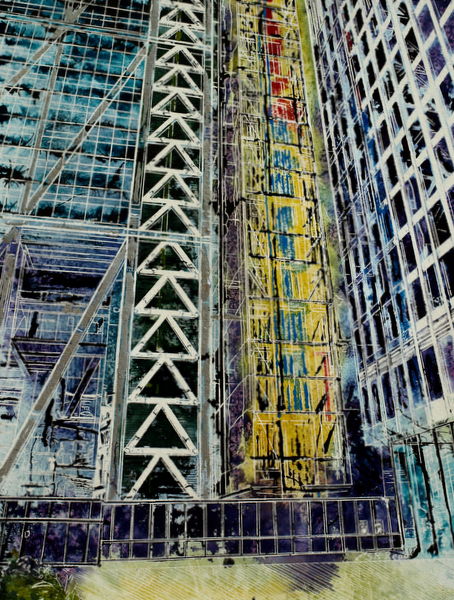 The Cheesegrater - commission
"The picture has arrived! I am very pleased with it! I really love the colours and the way that the building soars up on high."
"There are watercolours and there are Watercolours with Attitude."
"Cathy's talent is evident from the range of art she creates, from traditional watercolour, to beautiful modern abstracts and fantastic caricatures. In needing 3 very different pieces as leaving gifts, Cathy was able to provide 2 gorgeous paintings of different styles and produced a superb caricature within 4 days. She framed and bubble-wrapped each piece, and the recipients were delighted with their individual and unique presents. Thank you, Cathy!"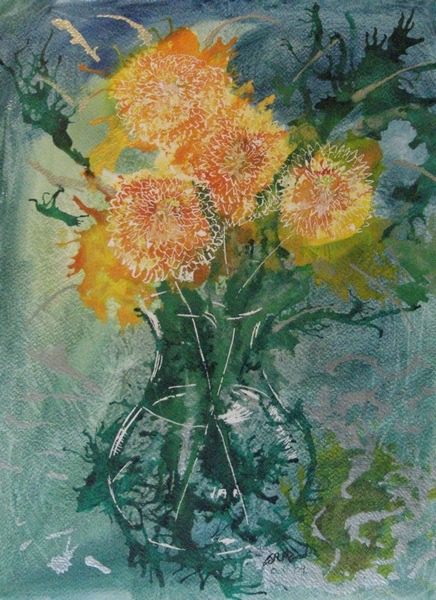 Cathy has provided 3 pictures for me, they have all been very accurate, great details, fabulous use of colours and materials. Great idea's and inspiration ... with the results being more than 1st class and the receiver being more than over the moon with pictures." September 21, 2009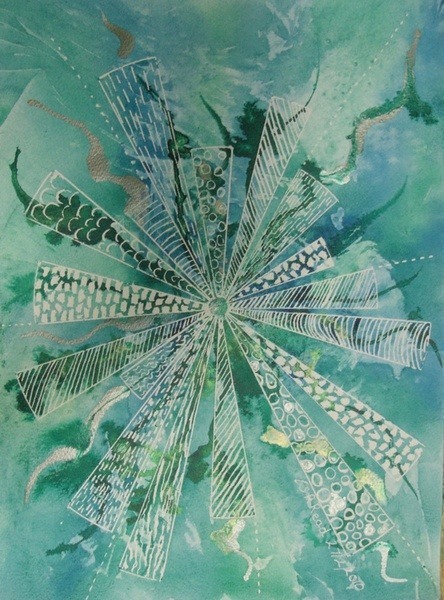 "I asked Cathy to draw a caricature for me to give to my girlfriend as a birthday present. She was fantastic, doing it in a very small time frame at really late notice. I was delighted with the result and more importantly my girlfriend loved it too. It sits proudly on display in our house and is a unique present that we will treasure forever. " (Commissioned painting)