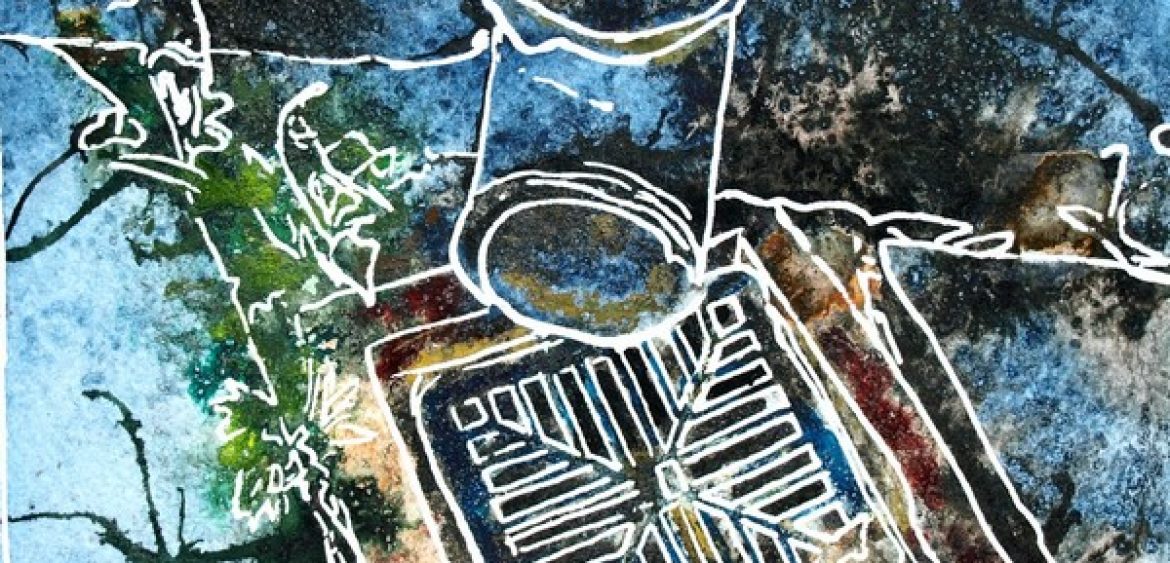 In January 2018 I set about completing 50 paintings of Architectural Aspects by 31st December. The 49/50 Painting Challenge was born. Find out more. Wondering if my art has gone down the drain? You'd be forgiven for thinking it has, but drains are something we take for granted. Painting Architecture, drains are included as details but not usually as the main feature. They are an essential part of daily life, yet most of us never give them a second thought until they stop working. They are not considered pretty, until they're out of action for a while. Once fixed, they are a beautiful sight. But are they worthy of being made into art? I think so, and when painting architecture details, I couldn't omit drains from the series. I mean, they are everywhere! And I will be including other plumbing features. So why not present the humble drain? Finding a suitable drain was a challenge.  Plenty of them to choose from, so which one? Finally, I spotted this one by the Buckingham Inn. Nothing spectacular about the drain itself, but the angle appealed, along with the plants trying to grow in any crevice they could find. I love a war between […]
Want to know more?
If you'd like an informal chat about any of my work, where I get my inspiration, commissions or workshops, then please get in touch on -
+44 (0) 7818240116 or email me
The Milton Keynes Project


Contact Information
All images and text are ©2018 Cathy S R Read. The artist asserts her moral rights.