Yesterday I shared my early architecture paintings, but they weren't quite there. After a while I decided to go on a dedicated photoshoot for reference material. At this point, I should say I work from photographs. Larger paintings are difficult to transport when painted and need to dry flat. Can you imagine trying to carry a 56x76cm painting on an even larger board back from London, then returning the next day and every day for a fortnight? I can, and it's not going to happen! Anyway, where were we?
Although I had travelled through Manchester many times since leaving, I'd not gone shopping there since the early 90's. I decided to wander around and discovered the rebuild on Corporation street and was particularly drawn to the footbridge and sculpture.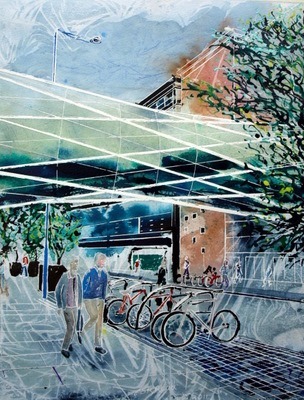 The bridge's shape reminds me of an Addams family scene about a finger trap – hence the title. The bridge worked well but the figures didn't feel right at first. I've since reworked them and the figures in the painting are the updated ones. Generally, I preferred the close up views without people, like in Climbing out of Obscurity.
Committing to my first Solo event
About this time I was beginning to think about art as a career rather than just a nice little hobby. I realised I wanted to develop as an artist and hold exhibitions. Signing up for Bucks Open Studios in 2011 was the first step
Art only comes to life when it's on display but the first solo exhibition for an artist is a major step. Although I've had bigger events, my first one as Cathy Read "The Artist" was probably the most nerve wracking.
I decided to create as many architectural pieces as possible and host a proper exhibition in our living room. We live in a chapel which we'd converted ourselves, so space wasn't an issue. On the contrary, I didn't have enough architectural paintings to fill the area! And I had run out of the time. The solution? I curated a mix with the abstracts.
These are a couple of exhibition photographs from the event. And, to show it didn't put me off, there's a picture of me from the repeat performance in 2012.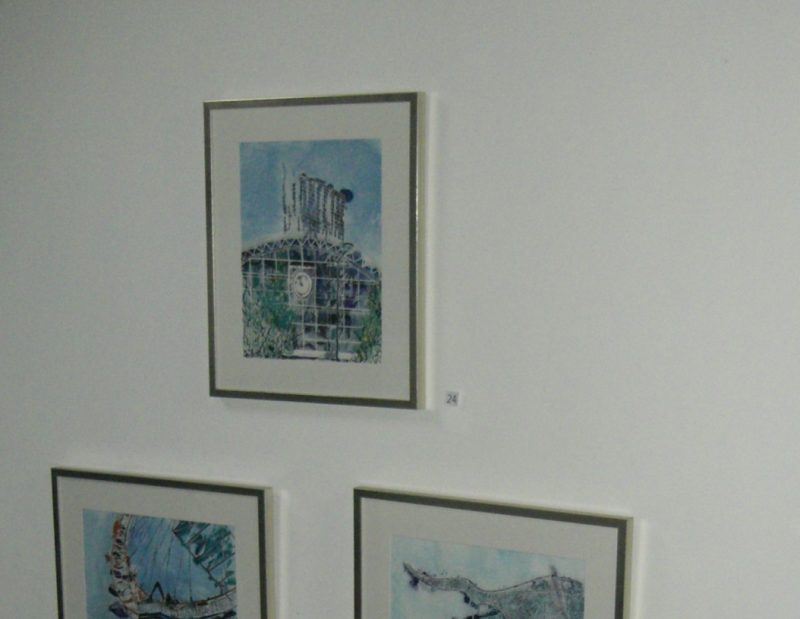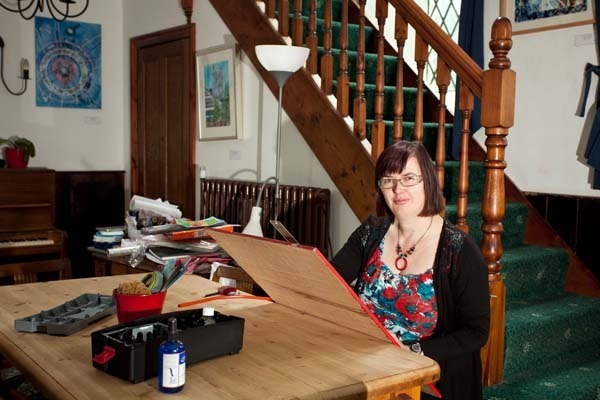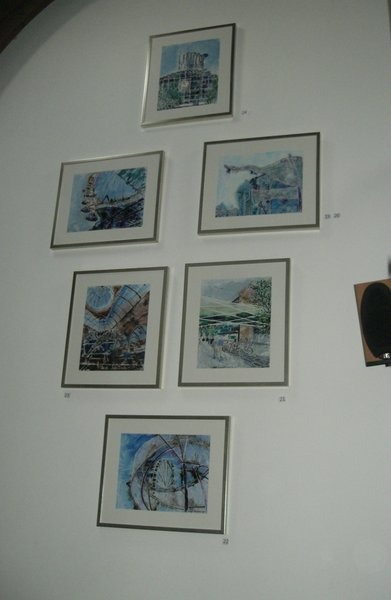 Of the 10 architectural exhibition pieces, this is probably my favourite. This is the one I was creating when I reached the point of "Eureka! I have found MY style!"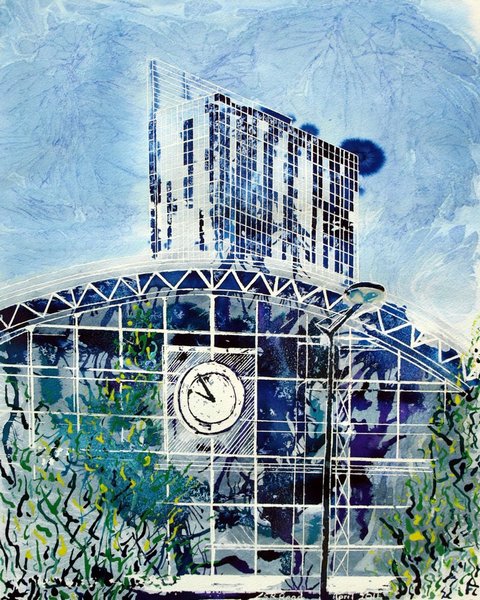 Have you ever had a moment of revelation like this? Or maybe you're still strugging? If you are, I'd encourage you to keep going, I felt like quitting many times and am so glad I kept going.
I went over the top preparing for the exhibition and the cost of the framing gave me nightmares, but it was worth it. I learnt a great deal about framing, installing artwork, curating and so much more from from a friend, Mel Makinson, my artist mentor in those early years.
Identifying my distinct style was the game changer. After that it was a case of  honing and evolving. I've worked out a foliage that fits and I'm finally creating figures that please me – like the umbrella dudes in Cultural Exchange.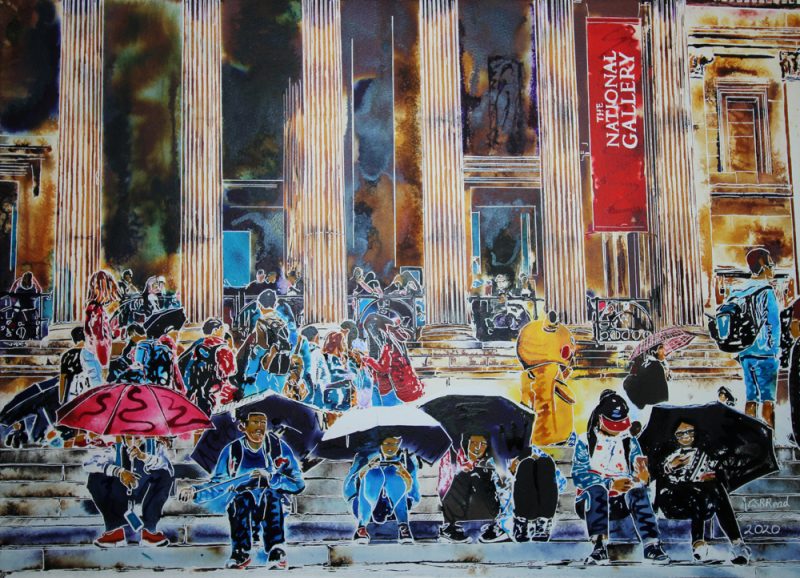 Thank you for walking along with me as I share my artist journey.
See you next time when I'll show you all about the challenges of sharing art with a larger audience.