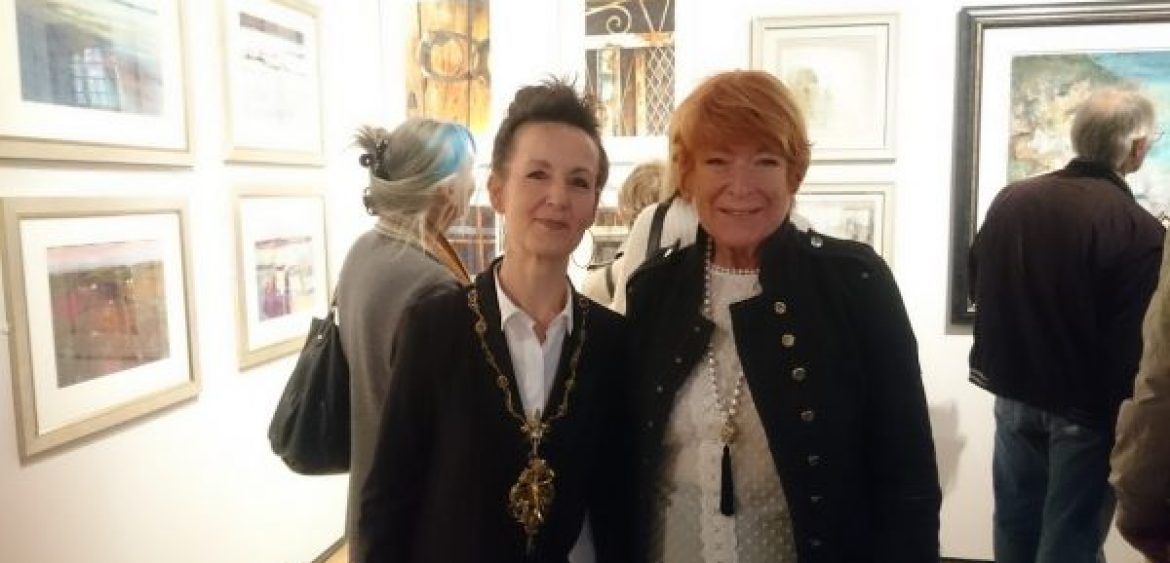 The Private View – 205 years of the RI Wednesday 5th April was the Private View of the Royal Institute of painters in watercolour An historic society with Royal Patronage which has been held at the Mall Galleries since the 1970's. This is my first year exhibiting with the RI, and it's an honour to be showing alongside so many big names. The Private View was well attended, as you can see from the photograph. The work at these exhibitions is mixed and caters to a wide variety of tastes so you should find something to inspire, I did. Meeting the artists. As well as the inspiring paintings, Private Views are a chance to meet some wonderful inspiring artists. I tagged along as Jean Noble RI introduced the candidates for Membership to existing members, like a line of ducklings following her around. Some of the Candidates I got to meet were:- Elizabeth Nast who creates superbly observed everyday paintings of urban London. Underground tube trains, cafes, And Kate Morgan who does vivid colourful paintings inspired by jungle creatures, flora and fauna. A bit like her dress! Here she is on the left. Here she is on the left with Elizabeth […]
Want to know more?
If you'd like an informal chat about any of my work, where I get my inspiration, commissions or workshops, then please get in touch on -
+44 (0) 7818240116 or email me
The Milton Keynes Project

Never miss out on another blog post subscribe here

Top posts
Archives
Contact Information
All images and text are ©2018 Cathy S R Read. The artist asserts her moral rights.