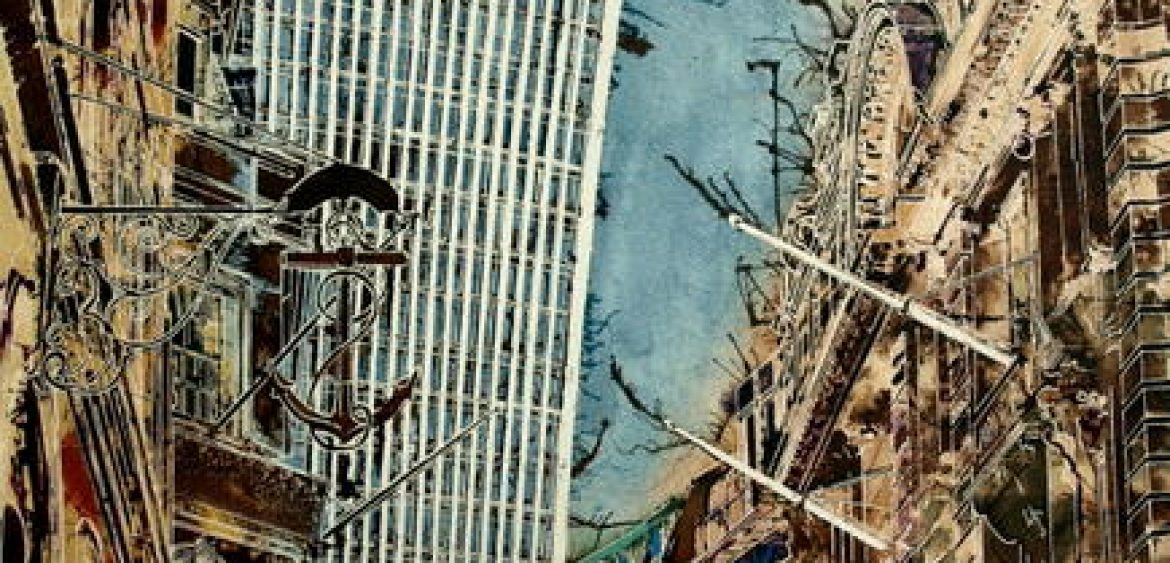 On the last day of the year, I'm sharing 12 paintings One for each month of 2016 to sum up the year. January – Not your usual Wedding Month. But I've always done my own thing, and, yes, I did get married in January. A good few years ago now though. This is one of my first creations completed in 2016. Read about it here. February – a painting destined for greatness Retrospectives are always interesting as things sometimes take on a significance that can be completely unexpected. Like this painting from February. First I wrote about its creation It certainly attracted a lot of attention, even then, but Lean on Me was destined for great things. It got me a place in "Landscape Artist of the Year" back in April, although I couldn't talk about it until October. when Heat 1 was shown on Sky Arts Sadly I didn't get any further but was happy to have got through in the first place. Here's how I got on. March – the signs were there Another one which went onto great things was Ancient Signs which was one of 3 selected for the Society of Women Artist's  Summer exhibition at […]
Want to know more?
If you'd like an informal chat about any of my work, where I get my inspiration, commissions or workshops, then please get in touch on -
+44 (0) 7818240116 or email me
The Milton Keynes Project

Never miss out on another blog post subscribe here

Top posts
Archives
Contact Information
All images and text are ©2018 Cathy S R Read. The artist asserts her moral rights.