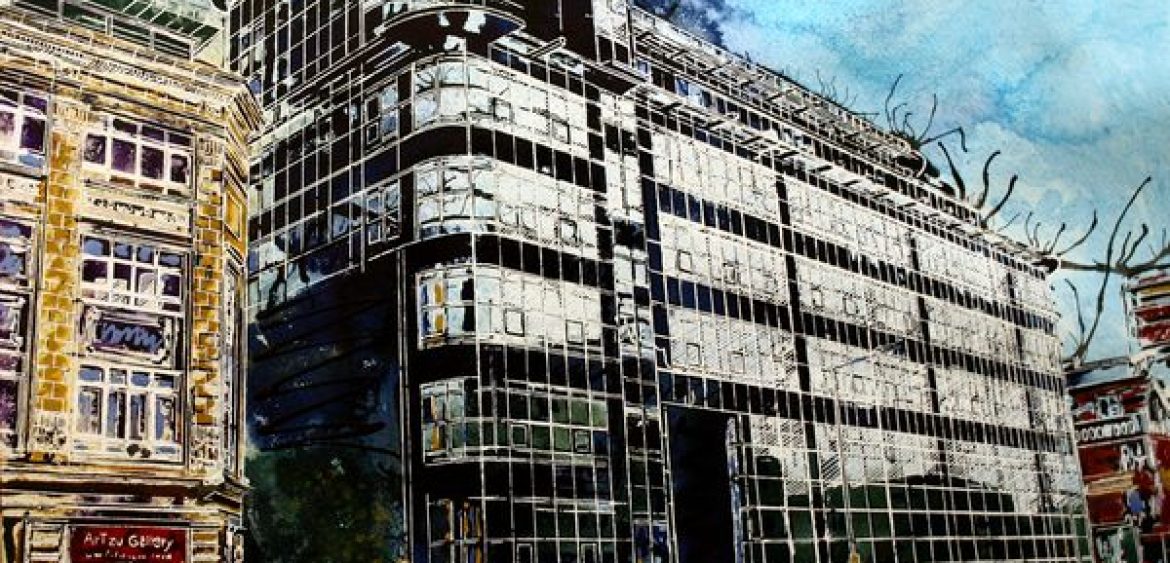 Manchester is often on my mind. All month I've been working on paintings inspired by the city. Focusing on my home city already, it's impossible for me not to say something about the atrocious attack on Monday. My thoughts and prayers are obviously with those directly involved. No words I can say will ever be enough. I cannot begin to comprehend what they must be feeling and going through. May you be surrounded by love and supported in your grief.  I hope that you receive all you need to recover from injuries and adjust to new circumstances. I've never been more proud of Manchester and my fellow Mancunians. They have responded with such dignity and love. Evident in the immediate aftermath of the incident, and beyond. It's impossible to think of the Monday assault without feeling personally attacked. Those are the streets I first wandered. The shops where I expanded my record collection and bought my clothes. Trivial things, perhaps, but normal life. My education was there, my family and friends are still there.  My ancestors helped build the city. That innocent people, especially children, were hurt in my home city would be as unthinkable to them as it is to […]
Want to know more?
If you'd like an informal chat about any of my work, where I get my inspiration, commissions or workshops, then please get in touch on -
+44 (0) 7818240116 or email me
The Milton Keynes Project


Contact Information
All images and text are ©2018 Cathy S R Read. The artist asserts her moral rights.