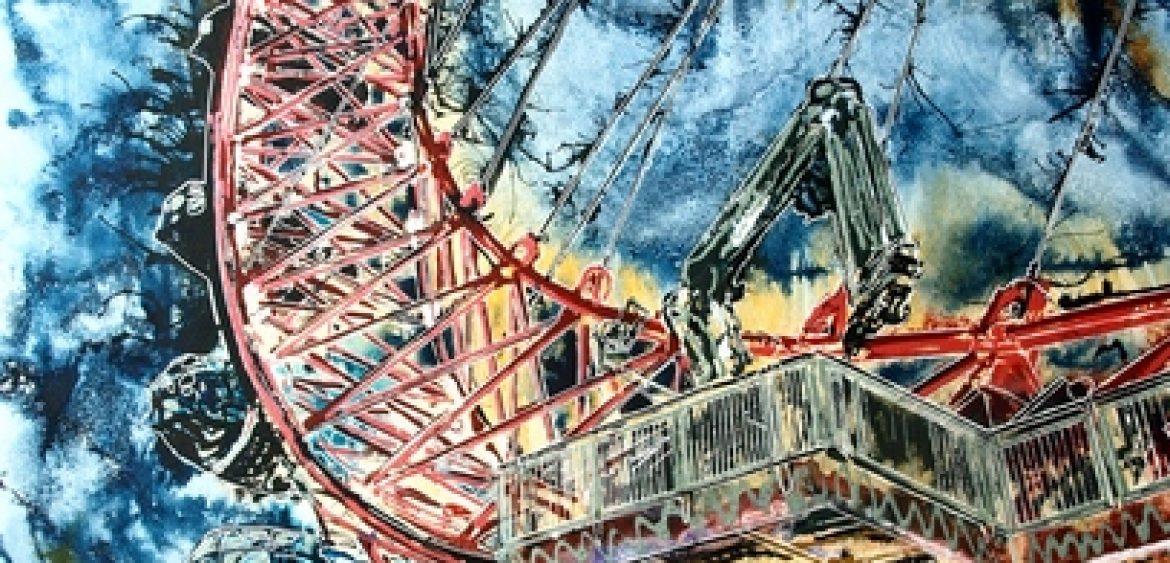 Does September make you feel like new beginnings? There's a feeling of new beginnings. Maybe it's because I still have children at school or past memories of starting a new school term in September, but things always seem to change around now. This year even more so. A number of exciting developments happened recently. A new commercial commission which requires me to go to Hanover. Details to follow. I got to tour Battersea Power Station, and take lots of photos, so expect some new work from that. I've been negotiating and finalising details of various exhibitions, including a Charity Ball in Manchester, a Corporate event in London and another Solo exhibition in October next year. After all that, studio time has been extremely precious lately. I've been challenged to create paintings that can be displayed without being glazed. I had 2 options, one paper stuck onto board and the other board treated with watercolour ground. I've finished the two paintings which were intended for the Frosts Exhibition. Here's the London Eye Painting. (paper stuck to board) The second picture is of the Barbican's Conservatory. (plywood treated with watercolour ground) Initially, I wasn't happy with the dark area at the top. […]
Want to know more?
If you'd like an informal chat about any of my work, where I get my inspiration, commissions or workshops, then please get in touch on -
+44 (0) 7818240116 or email me
The Milton Keynes Project


Contact Information
All images and text are ©2018 Cathy S R Read. The artist asserts her moral rights.