Do you fancy exploring your Inner Artist?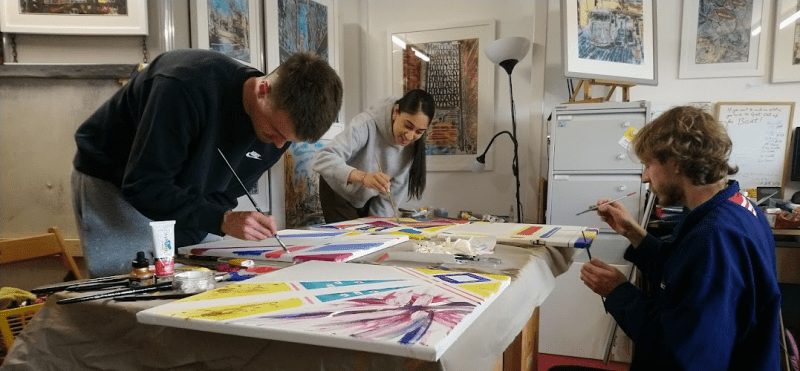 Book your place on the next scheduled Workshop.
Most beginner artists are afraid of making mistakes, but there is no need to be. You will learn how to liberate your watercolour painting, play with acrylics  and have fun in the process.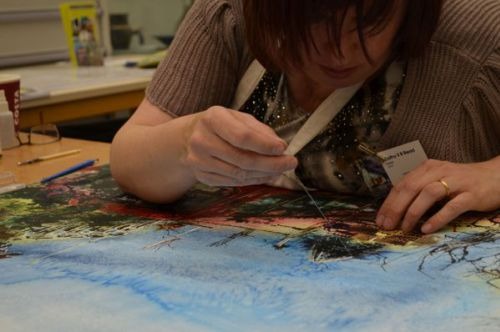 "I attended Cathy's workshop earlier this year and it was absolutely inspiring, informative fun – not just fun, it was a hoot! I was with three friends, all with different experience levels – professional ceramics artist to beginner – we ALL learned SO much! Cathy is a wonderful, patient, talented teacher – I will definitely book another session – it would be an amazing gift for a party – we had one on our day, cake and all. WORTH EVERY PENNY AND MORE – INSPIRATIONAL!"
"V. enjoyable. Liked the demonstration. Small course size so lots of attention and help when necessary. V nice day."
"Thank you, I've been stuck with a painting for ages and now I know just what I want to do!"
"Absolutely fantastic, had an amazing time. Thoroughly enjoyable."
I recently had the pleasure of participating in a team building day with Cathy Read, and it was truly an unforgettable experience. Cathy Read, is a gifted artist and an exceptional facilitator. She guided us through a series of engaging activities centered around watercolours and paint. Her passion for art was infectious, and she effortlessly created an environment that encouraged us to explore our artistic sides and embrace the joy of painting. I cannot recommend Cathy highly enough. Whether you're a corporate team looking to foster creativity and collaboration or a group of friends seeking a unique and uplifting experience, Cathy's expertise and passion for art will undoubtedly leave a lasting impact. Thank you, Cathy, for an incredible day of painting and connection!
Join Cathy Read in a one day creativity workshop and take the fear out of creativity. You will end the day with your very own unique painting, developed with Cathy's expert tuition.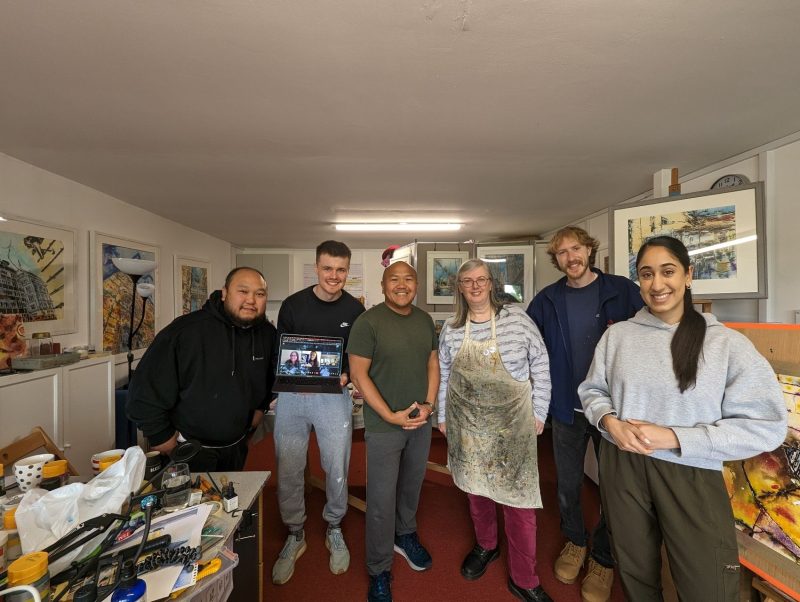 You will receive-
1 hour talk and demonstration
1 to 1 instruction as required
All the materials you need will be provided but please bring a drawing board so you can take your work home safely
Copy of my  ebook, based on the course and my blog posts entitled "Mask like a Master!"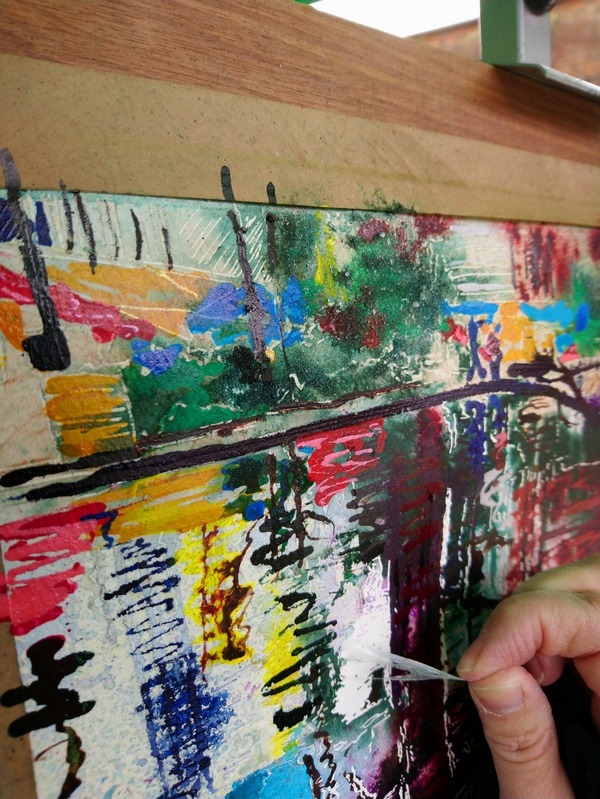 Book your place on the next scheduled Workshop.
Dates don't work? Why not organise your own?