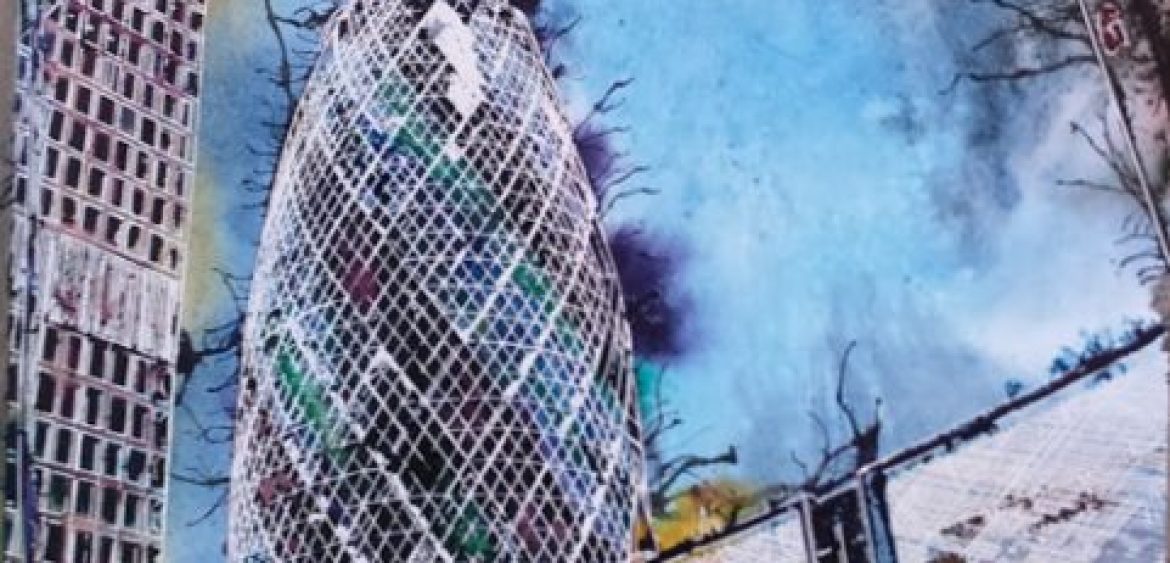 Ever look at Contemporary Architecture and wonder…? How it came about? Who had the idea? Why did they put that there? Obviously, these questions have simple answers. Contemporary Architecture is where it is because someone had a need for a building(s). This was the space they had and they got the money. But sometimes I look at buildings and my mind races. Maybe there is a bigger picture? I took this photograph as one of many attempts to include all three of these buildings in one image. I thought no more until I rediscovered it and the cogs started whirring. I've been planning to do this painting for a while. The Tricky part was getting all the buildings into the same photo, without editing, whilst creating a balanced composition. The title also proved elusive for a while, but I got there. As I was painting I noticed they reminded me of a group of people chatting on a street corner. They all stand taller than the surrounding buildings. The youthfull Cheesegrater (er sorry I mean the Leadenhall Building), but a few years old. The mature Gherkin AKA 30 St Mary Axe, and the elder statesman of the Lloyds Building. Here's […]
Want to know more?
If you'd like an informal chat about any of my work, where I get my inspiration, commissions or workshops, then please get in touch on -
+44 (0) 7818240116 or email me
The Milton Keynes Project


Contact Information
All images and text are ©2018 Cathy S R Read. The artist asserts her moral rights.