Cathy's stunning paintings bring contemporary architecture alive in a way photographs can't.
"City landscapes are constantly changing and contemporary buildings hold a particular fascination. Alive with the necessity and dreams that bring them into creation. I draw inspiration from the geometry created by the interconnection of various components."
Contrasts play a significant part in Cathy's work. The chaos of a dream world defined by the order of the physical structure, light and darkness or clarity versus obscurity.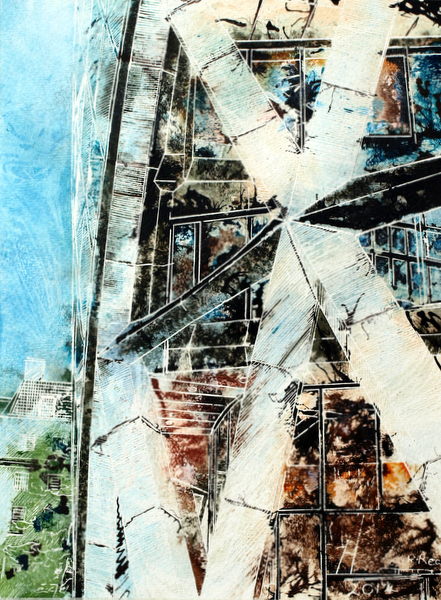 Using mixed media, Cathy exploits the different characteristics of the individual materials. Masking areas to provide structure and contrast to the unstructured, painted areas. Change and experimentation stimulate this creative process,
"To be afraid of change is to be afraid of life. I'm always embracing and incorporating new ideas, as my work evolves. The Art created is informed by the past but looks to the future by the fusion of contemporary and traditional architecture. Reflecting the changing spaces in the world around us."

Inspiration comes from Contemporary architecture in major cities such as London and Manchester.