Cathy's stunning paintings bring contemporary architecture to life.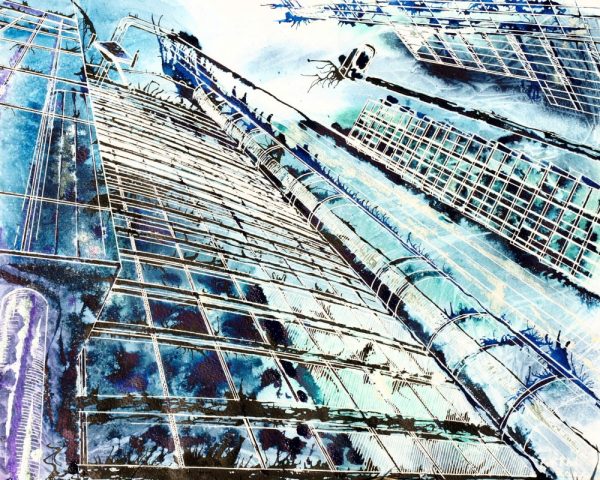 Contrasts play a significant part in Cathy's work. The chaos of a dream world defined by the order of the physical structure, light and darkness or clarity versus obscurity.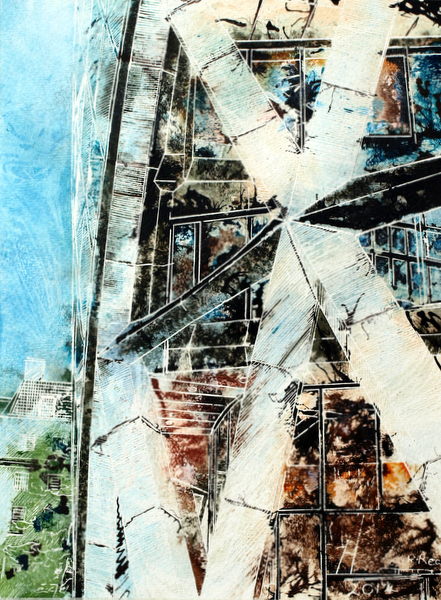 Using mixed media, Cathy exploits the different characteristics of the individual materials. Masking areas to provide structure and contrast to the unstructured, painted areas. Change and experimentation stimulate this creative process,
Inspiration comes from both contemporary and historical architecture in major cities such as London and Manchester.