Inspired by my Artist friend Alexandra Buckle who did a 50 print challenge in 2017. I decided to embark or my own version of a 50 painting challenge of architectural aspects found on local buildings.
To complete 50 paintings of Architectural Aspects
by 31st December 2018 or..
The 49 50 Paintings Challenge
(for short)
Using #4950Paintings on Twitter and social media.
About the 49 50 Challenge:
In January 2018 I set myself a challenge to create 50 paintings in a year. All the paintings are/will be 49 sq inches and are of architecture details. All the paintings will be 7″ x 7″ – that's 49 square inches. Hence the title 49 50.
I kept them small intentionally, with the focus on architectural aspects or details allowing me to bring out the details in the same way I can in my larger paintings..
I scouted around Buckingham and surrounding area for inspiration.
Each painting will had a working title of a number and description so Number 1 is 1-Clock. (Including the numbers are in the title allows me to keep tabs on where I am when I do a project of this nature.) I give them all more creative titles as I progress but my first priority is to do the paintings. So 1-Clock now has a title of "Marking Time"
Here's the first finished piece.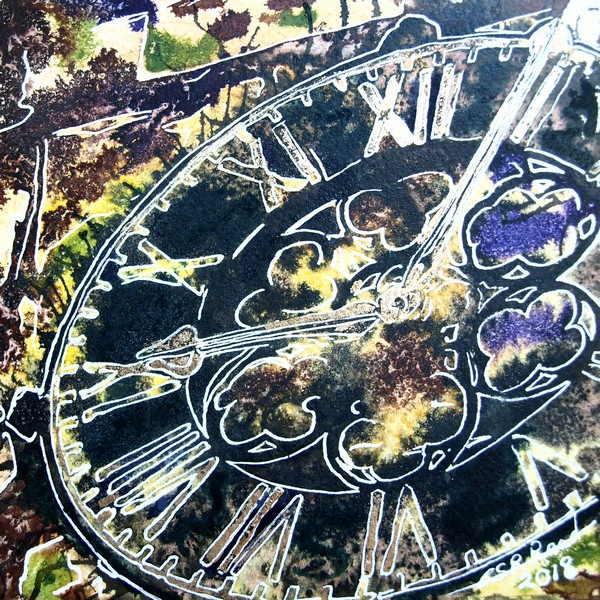 ©2018-Cathy-Read- 1 Marking Time or 4950 Series – SOLD
Here are the rest of the paintings
The paintings are for sale at £230 each, framed.
I had a working list of Architectural Aspects. Here it is as a pdf
And here they all are on the 31st December, 2018!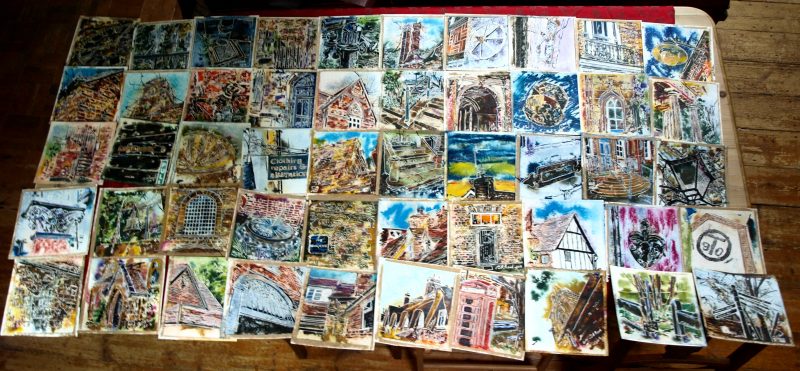 What will happened with the paintings?
There was an exhibition was at the Chantry Chapel in Buckingham.
There will be a book, eventually. All the paintings are for sale – Priced at £230 for each – which includes framing in a white stained wood frame with mount. Many have now found new homes, but there are still some left.