Oxford is known for it's historic architecture.
But there like any modern city, there is new architecture. If you've been receiving my newsletter or following me on Facebook then you'll know I'm starting a series based on the modern college buildings in Oxford.
First picture is of St Catherines or Cats as the students call it.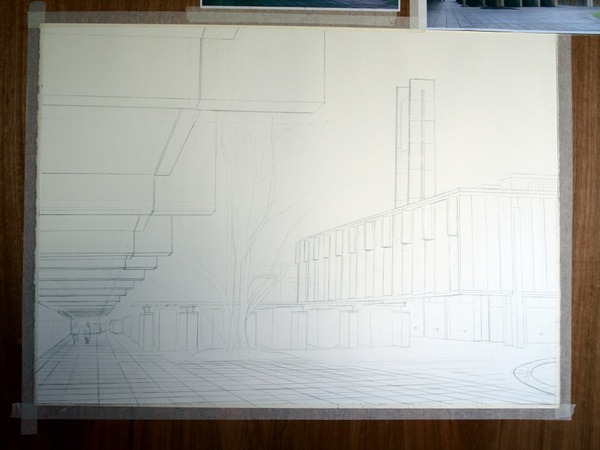 There's a lot of concrete, so I may take some liberties with the colour…