Naming things can be hard, can't it?
I  remember how hard it was figuring out the right name for each of our children when they were born. The sense of responsibility, and importance of getting it right, weighed heavily.
Deciding on the right name for a painting can be equally challenging although the consequences of failure are less onerous.
Good painting titles are elusive things. You either end up with something dull, contrived or twee and sometimes, all
With this Manchester University Painting, the title was there as soon as I started work...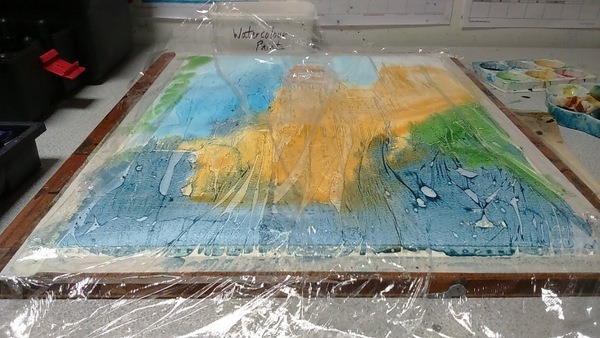 Even at this stage, my painting had a name.
In the background is the main Manchester University building. A Victorian edifice created to enable the pursuit of knowledge. The Taxi in the foreground inspired my thinking as I started painting. I remembered how London taxi drivers are required to do The knowledge before they can get their license. It occurred to me that most licensed taxis would need some version of this on a local level.
Here's a close up of the Work in progress.
The next image is a detail of the University masked and painted. The masking is partially peeled off. The main tower is still to be cleaned up.
Finally, with the tower finished on the completed painting.