Feeling less stressed this week.
After the nightmare of trying to paint on watercolour ground, I'm now back to paper, stuck onto a plywood board.
So far so good, no nasty surprises so far. Just nice clean lines on paper. It may look finished but I've a little more painting to do to make the wheel stand out.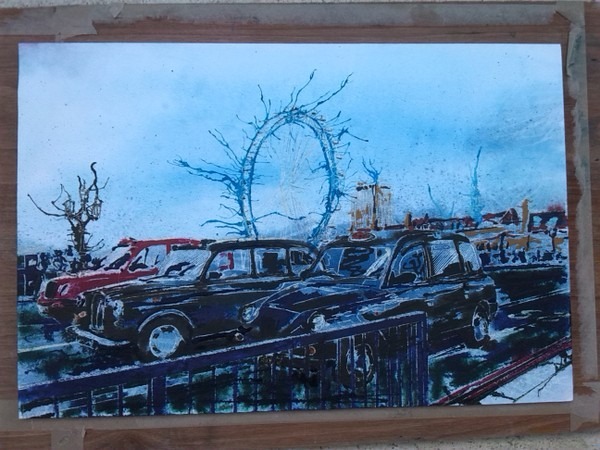 I'm really excited about this one as already it's looking good. It can also be very  scary at this point.
When it looks good, I don't want to overdo it now, do I?
I'm playing with the idea of racing taxis for the painting's title. Any suggestions?
See you on Saturday for the finished results!