Last Sunday I took part in "Brush with Fame"
It was the launch of Bucks Open Studios and participating artists were asked to take part. I volunteered as I felt I needed a challenge.
Painting a portrait in 4 hours.
For a landscape painter who normally takes days, it was not going to be easy.
I did some practicing, not a lot though. This one felt like the best.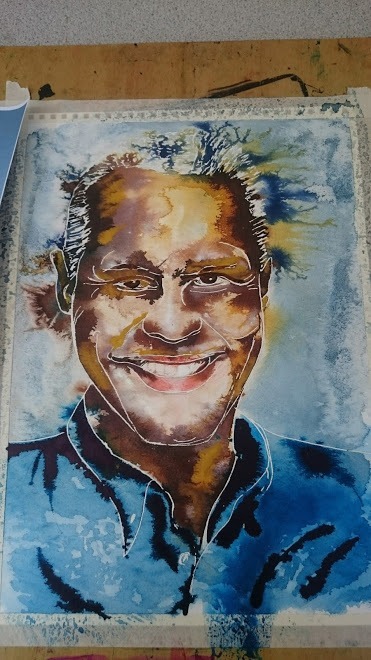 Sunday morning I arrived in Milton Keynes at the allotted time. Setting up was quick, even had time to wait at the already busy coffee shop.
The celebrities arrived close to the 11am start time and after some pleasantries we were off.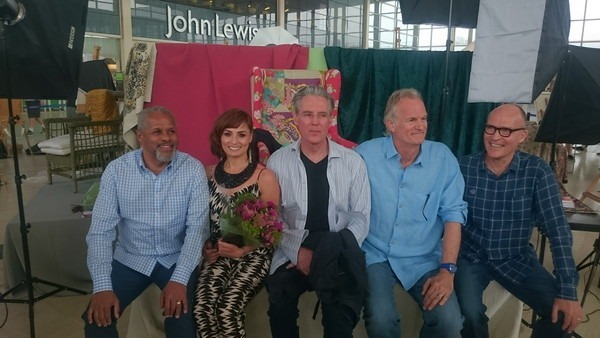 I had the pleasure of painting Gary Wilmot and my initial drawing went well, some moving around and redrawing but overall I was pleased with the result. And all in good time.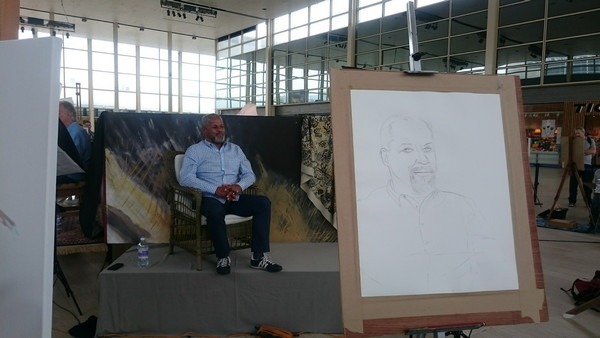 Then the masking fluid went on,
all seemed to be progressing nicely. Lots of curious looks and questions but I'm used to that.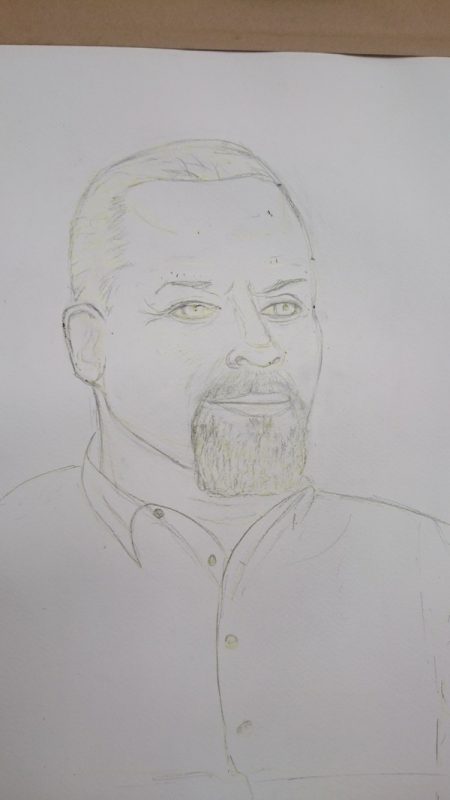 Finally started the painting around 12:30, always a scary point.
I played it safe around the face so didn't use cling film on it. The inks started well but then I hit my usual problem, drying time. Normally I can leave things to dry naturally which allows various effects to form in the inks, but, if I did that, I wouldn't be able to take the masking fluid off. Well, not without making a mess.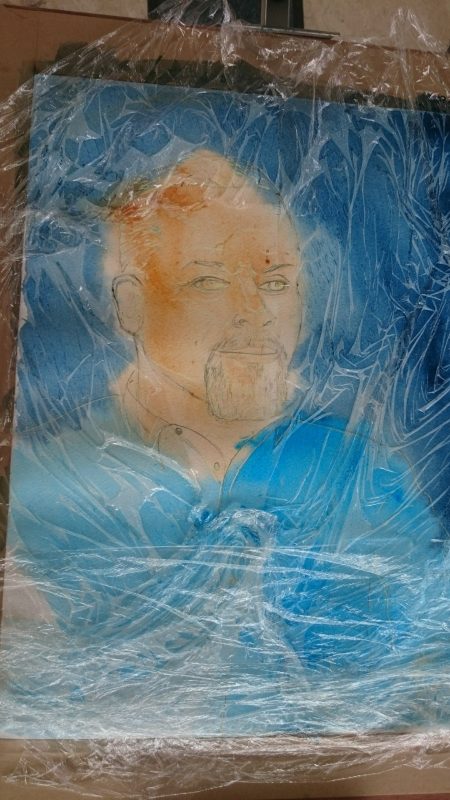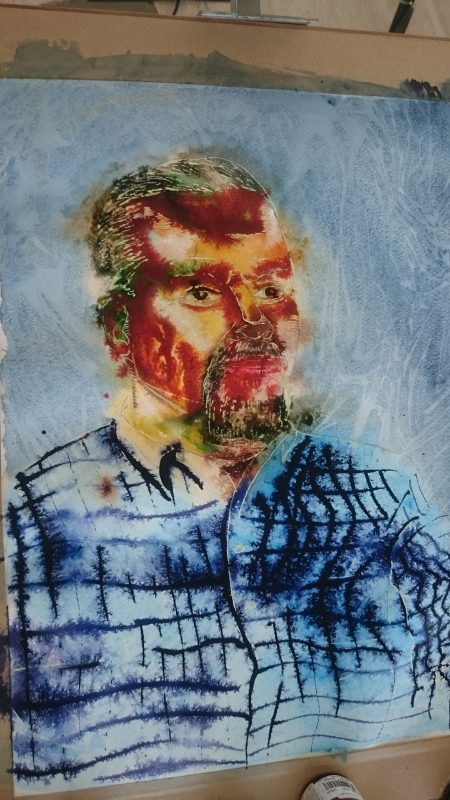 The compromise was using kitchen towel to dry as I went on.
It worked, to a point but it's not the result I wanted. This is what I ended up with after the careful removal of the masking and some touching up.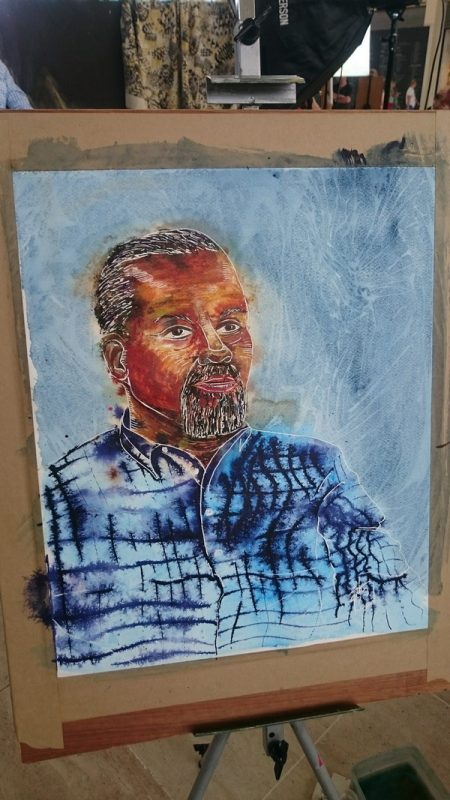 Verdict?
I like the shirt, and the lines are good. I mean I REALLY like the shirt. I was disappointed not to have got any paint effects on the face though. It's too controlled and I should have done less painting. Having said that, it shows promise, and I could do more once I've ironed out a few technical issues. It's growing o me.
This was done for Bucks Art Weeks in 2017. You can see my usual work in my shop.