Plein air painting requires a degree of endurance.
Which was certainly required when I set up my easel here, by Beaconsfield church on a chilly Sunday lunchtime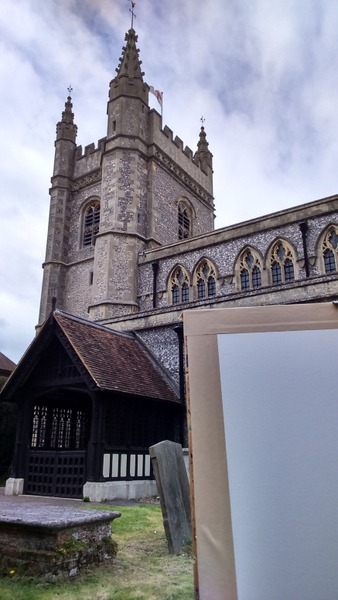 This was a test run. I'm aiming to finish a painting over a 6 hour period with a 4 hour time limit on the actual painting activity. One day I will explain why, but not today, you'll have to be patient. I only had 3 hours to work in. I knew it wasn't going to be a complete test but I have to start somewhere.
After 1 hour 45 minutes, including a break to thaw out my fingers, I had the pencil sketch.
I simplified the drawing as much as I could to fit the time frame. This was what I'd done by the time I stopped for the day.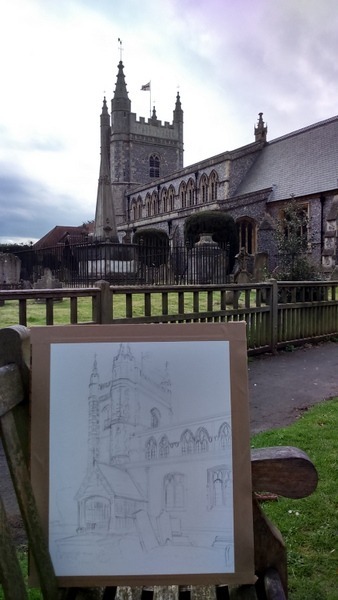 Back in the studio, I spent another 1 hour and 30 minutes masking it up.
I had a workshop the following day so took it along to use in the demonstration. Timings get a bit fuzzy now but I spent about 20 minutes on the first painting stage.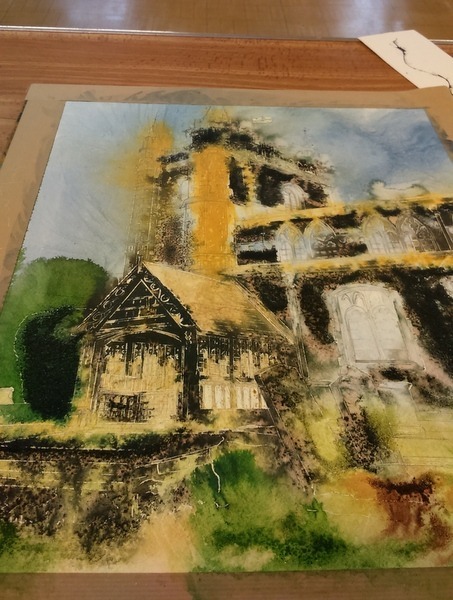 I then went in with more inks to define the windows and foreground features. 10-15 minutes perhaps then I did the windows after some drying time.. That was all I was able to do at the workshop.
After a hairy drive back to the studio with a wet painting, I was relieved to see nothing had shifted in transit.
The next day I finished the painting and left it to dry. I'd promised the workshop participants I'd bring it the following week so they could see the grand reveal.
Tuesday last, I was able to finish.
Here are the detail shots after the clean up. Some of the graves…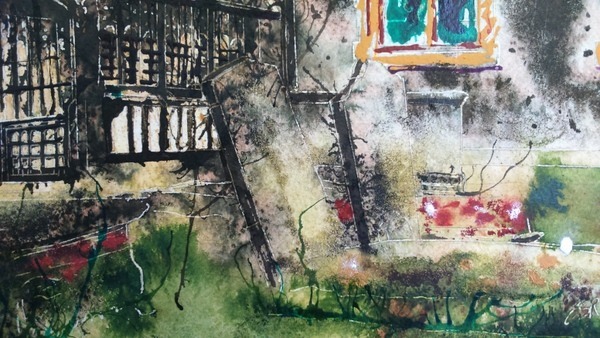 Then the lovely porch…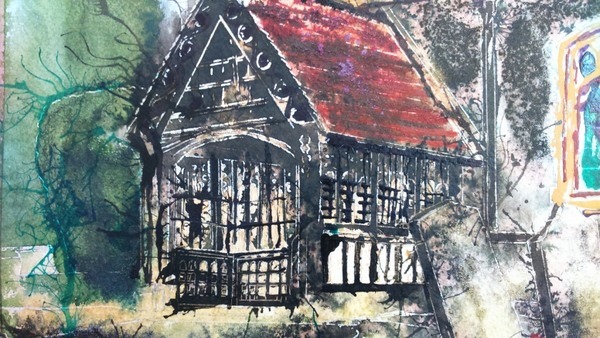 And, after the clean up, this is the overall result…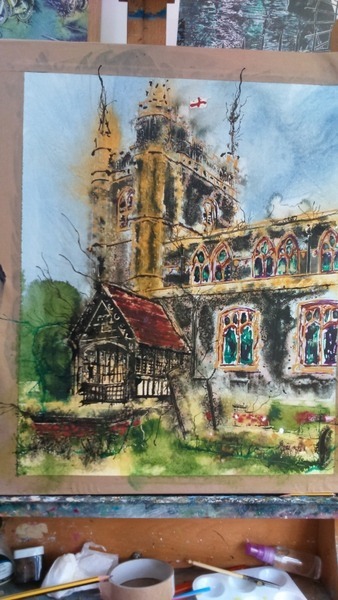 I ended up needing to add some white so the finished painting looks like this..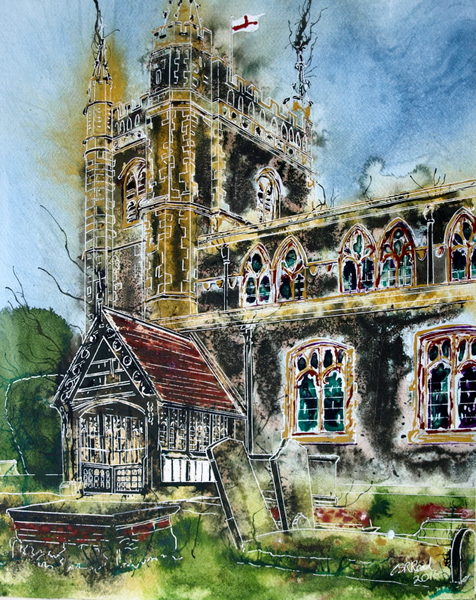 So, what do you think?
Did I do it in the 4 hours?
Not quite, but I think I should be quicker next time.
Next time I'll show you how my experiment with gold leaf went on a painting of Big Ben.
Save