Ever revisit a place and realise you've changed?
I need to find reference for painting Manchester so I revisit many old haunts. It's a surreal moment, you remember how you were, and that person is still in you. But you've learnt and grown from experiences since you left.
The artist's journey can be like that.
You create a piece of art, and at the time it feels complete. Then over time you find you are less and less satisfied with the result. Sometimes you have to accept what's passed, and other times you need to revisit.
For this reason I decided to revisit one of my old Manchester paintings and see how it would turn out if I recreated it today.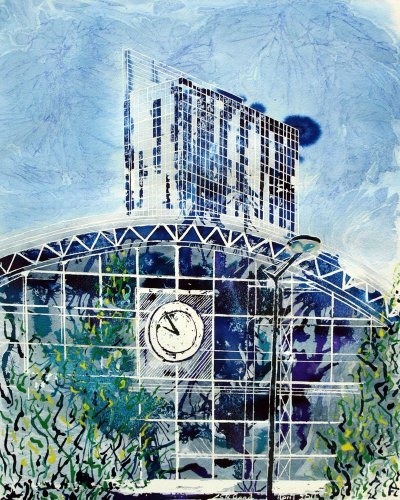 I created Decades Apart in 2011.
I was happy with it, one of my earliest architectural pieces. I went and found the original photograph and set to work. Here is the new piece after painting but still masked.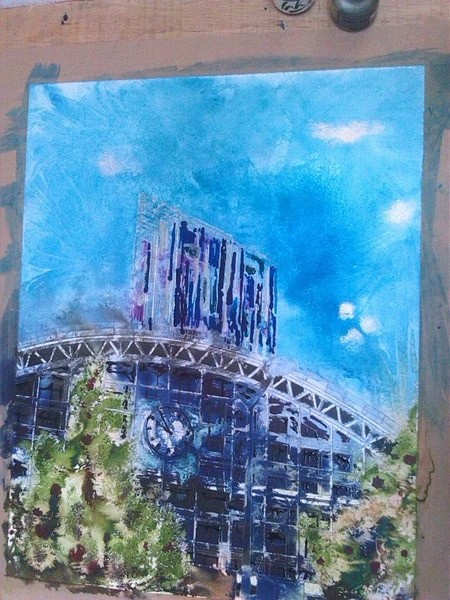 And a close up…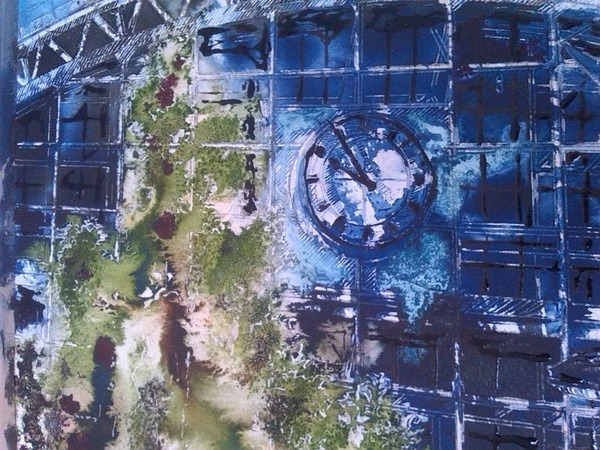 I really love how the clock worked.
At this stage I thought about placing them next to each other…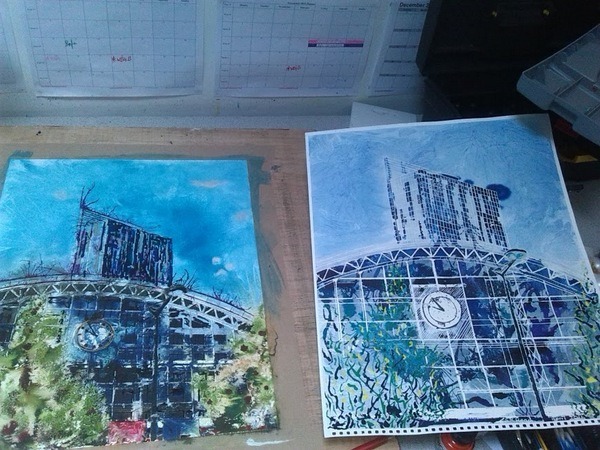 Just to see, you understand. They are certainly very different. Prefer the newer one, although the original has a certain naive charm.
Here's the finished painting…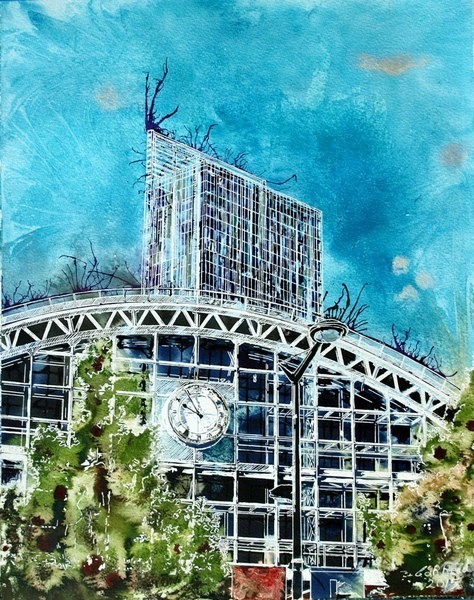 Think it worked, don't you?
It's been a fascinating exercise, I wonder how much my style will have changed in another 4 years time?
Maybe I should do it again, then? What do you reckon?
If you've enjoyed reading this and want to see more of me painting Manchester, then you might also enjoy my newsletter. Sign up for it and you could win one of my paintings. You can read the latest one here with details of how to win the painting.