Do you have a favourite building?
Maybe there's a romantic connection? Or it inspires you because of its beauty?
Battersea Power Station…
might be an unlikely favourite building but it captures the imagination of many and is a popular subject matter for art.
I first saw it on an album cover in the 70's and was intrigued. The artwork by Storm Thorgusson  has a gritty industrial feel. Later, as an occupational therapy student on placement in Clapham and then South Croydon I would pass it on the train. Let's just say it impressed me. So when I started illustrating architecture, painting Battersea Power station was already on the "Must do" list.
As usual when painting I start with a sketch…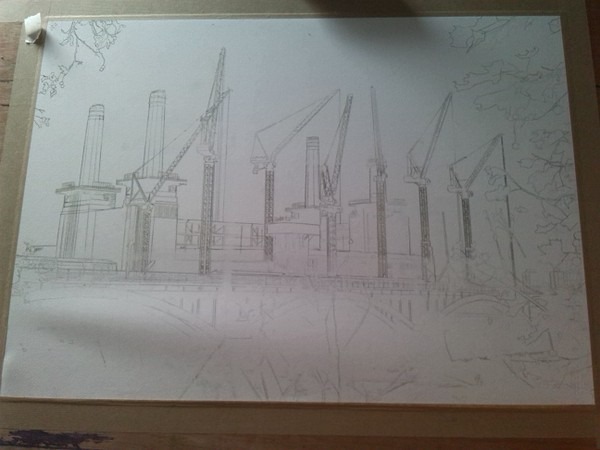 It is then masked with masking fluid before I add a little paint…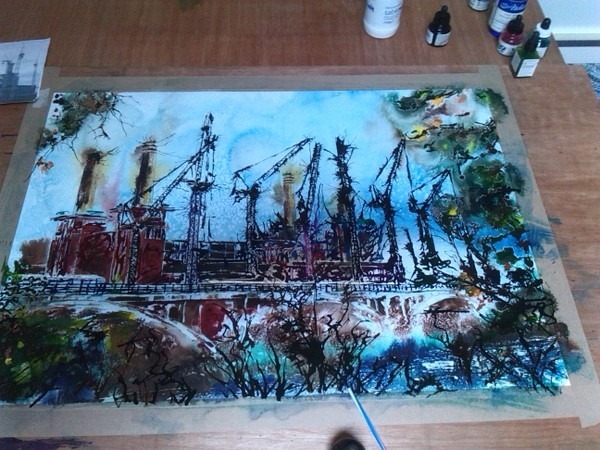 I leave them overnight to dry flat and I often go back a few times. The last layer needs to be dry before the final touches are added and the ink blown around with a straw to get those lovely tendrils.
And when the masking is removed I get something like this!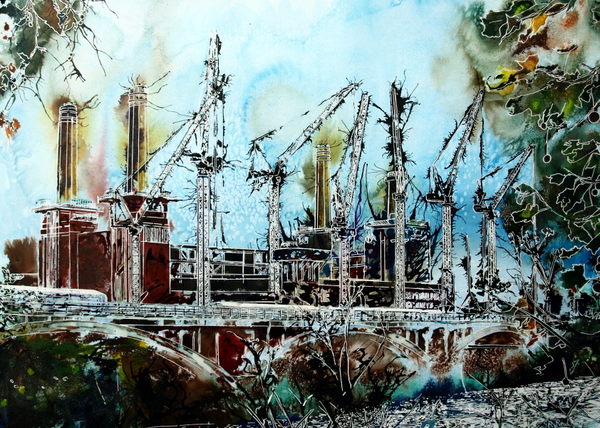 My finished Painting of Battersea Power Station. As it's undergoing a radical transformation I felt Battersea Reborn was an appropriate title!
Would you like to see it in the flesh?
I am always delighted to receive visitors at my studio. If you'd like to come along sometime, please email me at cathy@cathyreadart.com and we can arrange a visit!
Please note, my studio isn't large enough to show everything at once, so if there are particular paintings you wish to see, just let me know and I'll have them ready