I thought I'd do something a little different for my Northumberland Avenue Painting in Progress. A video and single gallery. You might recognise the video from my home page's header
The painting process is more of an evolution, as layers of inks travel across the page. Blocked by masked barriers. Lines appear and an image occurs.
The Northumberland avenue painting emerged slowly. With layered paintings like this , it can take a while before all the elements can be added. Less is more is an adage I live by. Adding inks gradually gives the best results. Too many colours result in a muddy mess.
Complex structures also need careful attention. I've lost count of the number of times I've revisited a colour because I had a blind spot and failed to notice some crucial detail.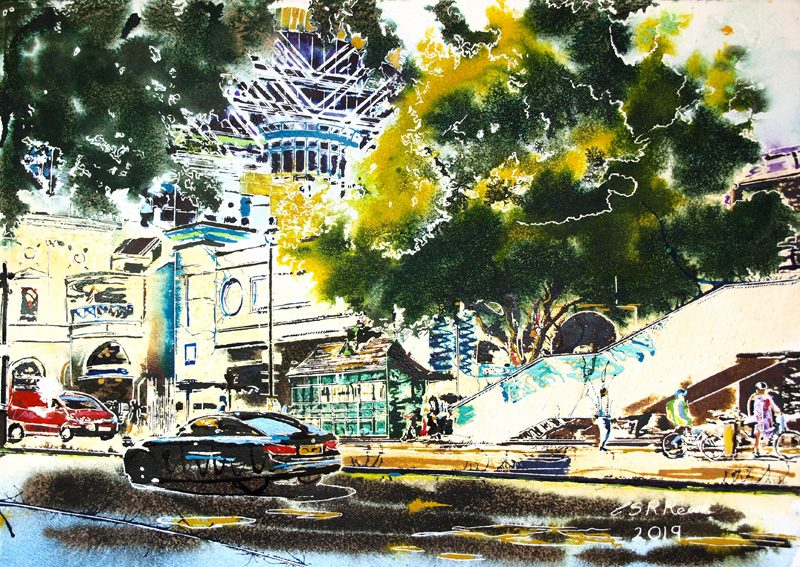 If you enjoyed the video, you subscribe to my youtube channel here.
Want to see more videos? Please subscribe to my Youtube channel.