So, on Wednesday I shared an experimental work in progress.
Here's the result.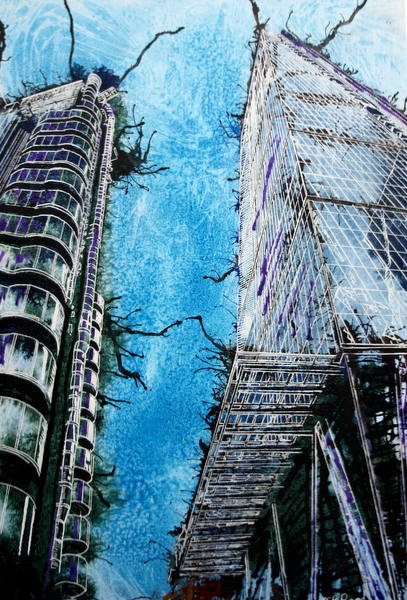 The verdict is… I don't like it!
Visually I like the effect but I found the surface very fragile and I've had the familiar drying problem. Cleaning up resulting in ink smudges as well as scratches where I've tried to remove the salt. I've even had to use white ink on it to touch it up. (Oh the horrors!)
So I'll try the paper glued onto the board next.
And I'll hail a taxi to do it!
You'll have to wait until Wednesday for that to make sense.