Another iconic image now, the red bus.
Although this one isn't a Routemaster, that's my next project…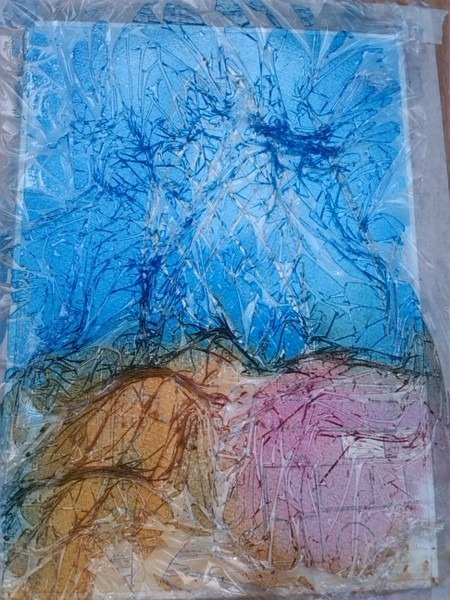 If you look carefully you can see the masked outlines of the Gherkin. (I know, I simply couldn't resist.)
I was taken with the statues and the Gherkin together.
Then along came a bus…
Maybe that should be the title? What do you think?
And here we can see the picture taking shape, the Gherkin has suddenly appeared.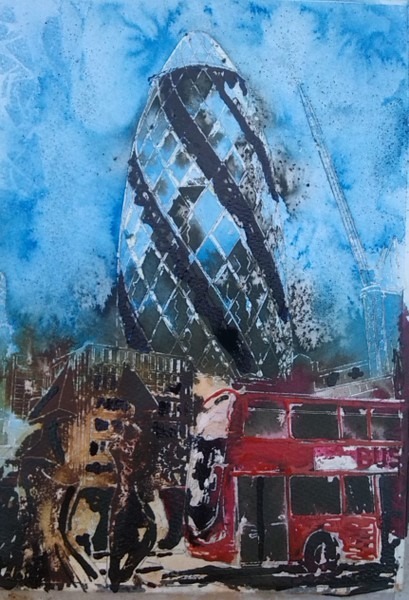 There's still some painting to do but it's working so far. It always amazes me how little is required to suggest a structure.
I'll share the finished result with you on Saturday.