The New Year might have started slowly. But it's gaining momentum
Swan Mill painting, the first 2013 completed piece.
The Swan Mill painting features lots of crumbling brick and barbed wire. It can be found in North Manchester at Chadderton/Middleton Juction on the Rochdale Canal. Like many remaining cotton mills, it has lost it's chimney. The large brickwork structures were prone to weather damage and became unstable over time. They were also expensive to repair and required frequent maintainance. As the engines they vented were replace, the chimneys were removed. In many cases, the whole mill was demolished as well. This one has stood the test of time.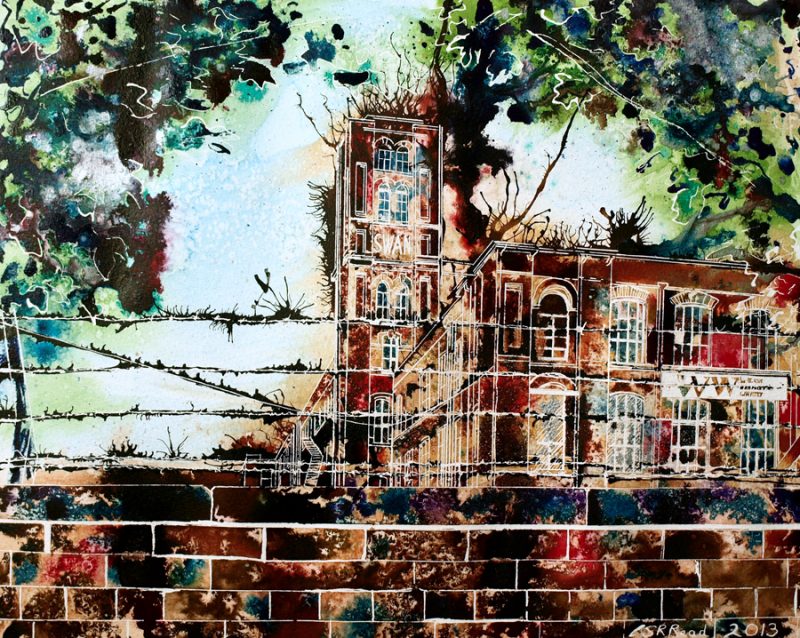 I'm still struggling with the title so I've gone for the obvious. I might add a bit more to the foliage as well. Just a bit…after it's sat in the corner for a while.
Now what shall I do next? Perhaps another Mill?
Although I might share my last commission first!
Would you like to receive invitations to exhibitions featuring Cathy's Art?