For Saturday Night Live Art Shows Fall Fest I've sharing Deep Dark Lock Painting, in autumnal colours, it's deep, it's dark and moody.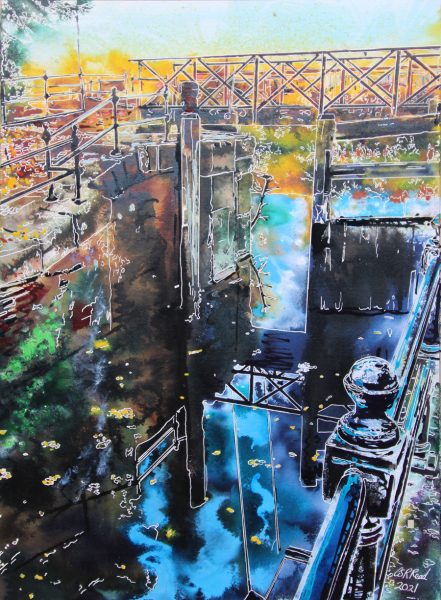 Deep Dark Lock is one of the new paintings destined for Manchester Art Fair in November, but you can see it early at my Welcome to the New Studio Event on the 6th November. Want to know more? Sign up fo my newsletter and you'll receive full details and your VIP Invitation plus more exclusive views of new paintings.
Would you like to come to art exhibitions and receive invitations? I'd love to invite you, please subscribe to my newsletter and receive invitations as well as news from the studio and the latest paintings.
Sign Up for Invitations to Events