Some paintings happen as a result of chance encounters.
On my way to the Society of Women Artists Exhibition in June I decided to get my phone out, as it was a glorious evening. Leaving Trafalgar square, a large group of policemen on bicycles headed towards me.
I immediately thought of the Bobby and the Bicycle.
Quintessentially English, all it needs is a telephone box and a union flag to complete the image. The British Bobby has been a national icon for decades.
And this is the image that comes to mind.
I found this image at http://riponmuseums.co.uk/. Times have changed and so has the police force. Today's bobbies on bicycles are wildly different from the image above.
This is what I actually saw…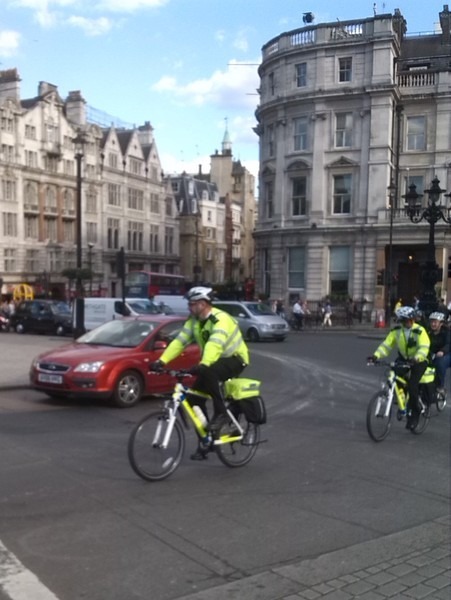 Not a domed helmet in sight!
There were actually about 15 of them but I only managed to snap 2 together, in a way I felt worked. The picture is a bit grainy as I needed to zoom in to get the composition I wanted.
The painting progressed slowly as I was moving from A to B to C to D when I worked on it. Here's the masking nearly completed.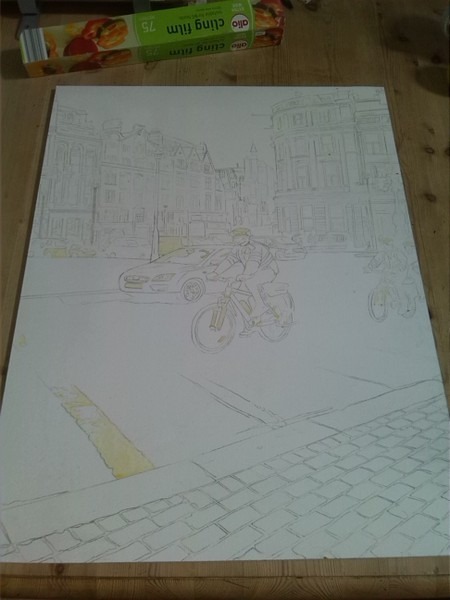 The painting took several stages as, due to all the stopping and starting, I kept missing parts I'd intended to paint.
Here's the final piece.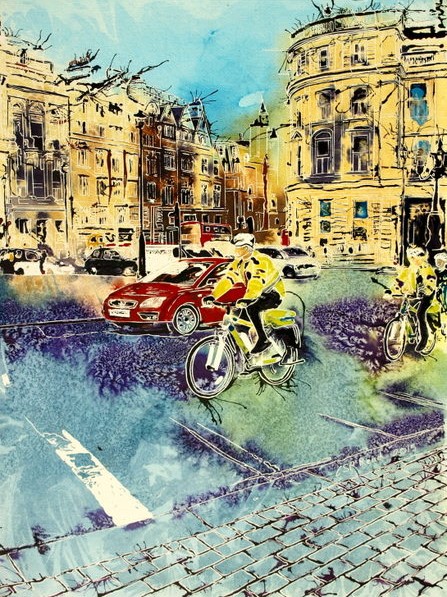 If you're interested in finding out how I create my paintings in more details, I'll be holding some workshops later in the year. I'm just finalising details, but if you'd like me to keep you posted, then please give me your details and you'll be the first to find out.

Save
Save