This New Year's Eve, as we near 2021, it's easy to focus on how our lives have changed this past year, but there's a lot to be thankful for amidst it all. Yes, it's been tough, for some of us more than others. Time to reflect on what was good, and with that in mind, I'm continuing with my list of paintings of 2020. One for each month. December has required some artistic license with the calendar, but more of that later.
Here are the remaining 6 paintings
Embracing colour and strong shapes was the theme in July. Reflections continuing the  theme from earlier in the year.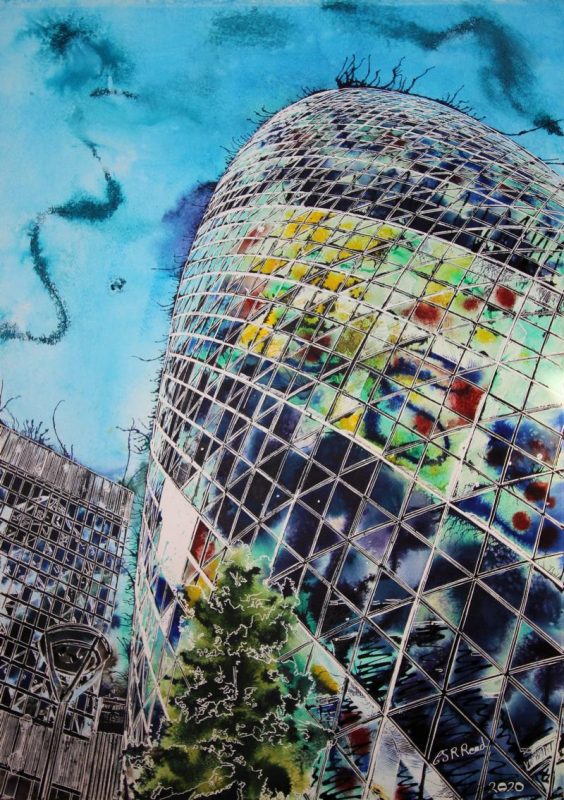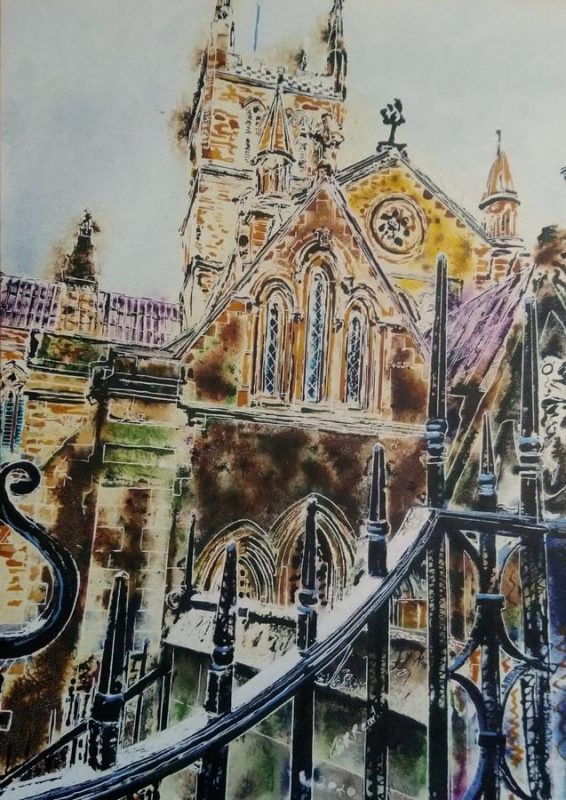 More water highlights than reflections in this painting. A glamorous rear view of the London landmark. There's so much to see in this one, I'll wait for you to catch up.
Good to see you again, we continue the viewing as my fascination with bicycles chained in random locations continues. I got the feeling this one wasn't abandoned, despite appearances. The saddle appeared to have been removed for security reasons. Otherwise. it was well looked after.
Going up  in the world for this vantage point, County Hall was a long time in creation. From taking the original in January 2011 to starting in August 2020. To say I was happy to see it finished would be an understatement. I think the results were worth the effort though.
In contrast, this London Bridge painting took just over a year from concept to creation. I have so many possible paintings from this photo shoot and this location. The bus was the clincher though, its bright red contrasting with the cold, soggy London Streets.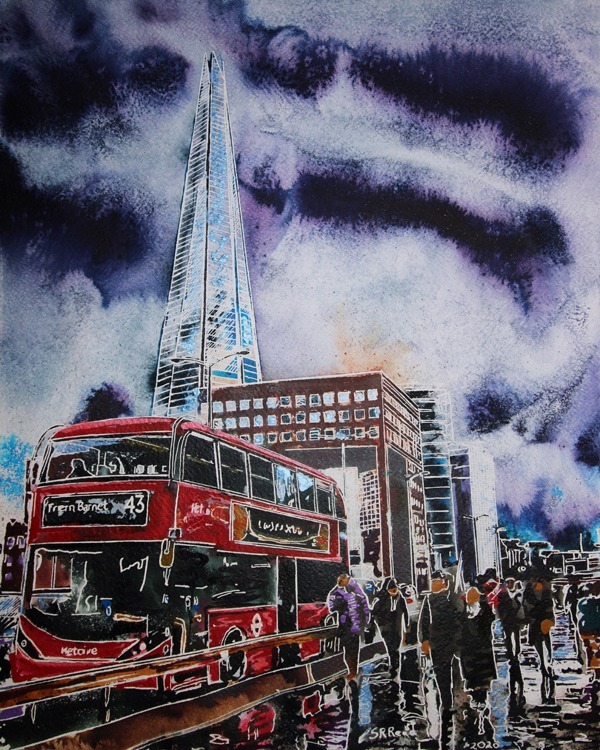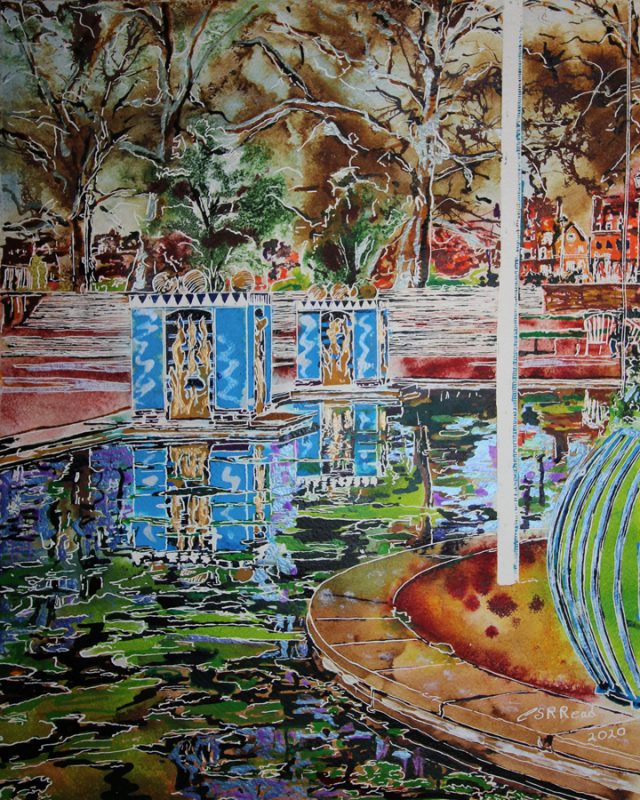 This month was a hard choice as I haven't finished any paintings that I can share, yet! So I've been forced to use artistic Licence and share one that was finished almost min December. Plus, it felt appropriately seasonal for the time of year.
There you are, those are my best paintings of 2020. Of course, you may have a different opinion. Which one was your favourite?
Every month I share any new paintings with a select group of people first. I'd love to share those paintings and my artistic journey with you as well.