Do you struggle to get painting?
Usually, that's a no for me. Yet in recent months this artist procrastinates a lot. I've found I'm doing anything but paint and I'm the Queen of procrastination at the moment.
But I've been wondering whether it is procrastination if the "other activity" is furthering your ultimate goal?
Creating Art is key for any artist. That's something of a no brainer. But to just create art and do nothing else is career suicide.
Stuff like financial planning, marketing strategies, career development. Not stuff artists are perceived to consider, but essential if you want to have any degree of success.
So what's been stopping me recently? Regular readers will know I've been setting up and stewarding exhibitions, holding workshops and talks, decorating and moving into a new studio. I don't consider any of that time wasted and yet part of me has been seething with frustration that I'm not doing what I should be? Then I remember the old adage "A change is as good as a rest"
As with everything there needs to be a balance and for me it's usually in favour of the creative side but maybe, just maybe there are times when the boring stuff has to take priority.
I could have started using the studio as it was…
but I'm planning on being there a while and I'm aware of the importance of a pleasant working environment. I also needed somewhere to show my work and where better than my studio.
There seemed little point in setting up and decorating in a few months time – with all the upheaval that would entail. More time lost.  Better to get it straight from day one. Especially as there were some minor alterations needed before I could start work So that's what I've done!
Here's what I started with…
And Tadah!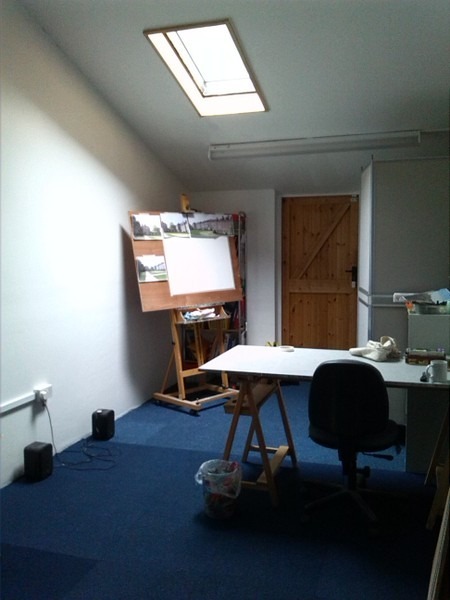 I now have a lovely calm space to work in! So was I really procrastinating?
---
Since I originally wrot this blog in 2013, my space has evolved. It's now like this.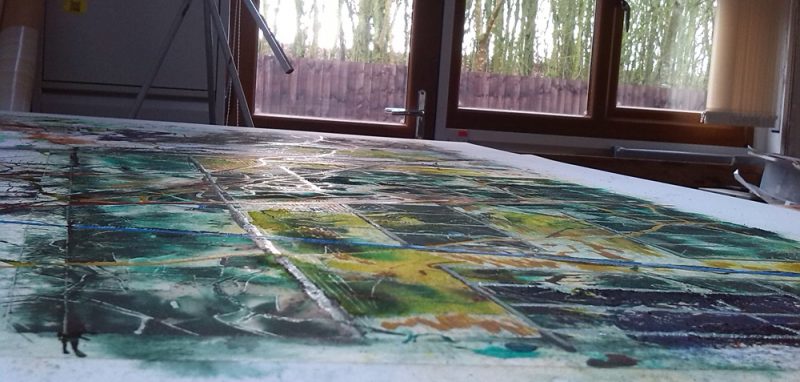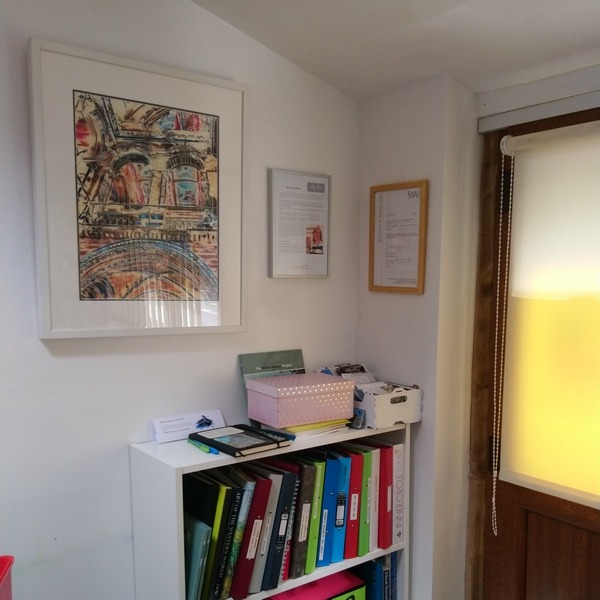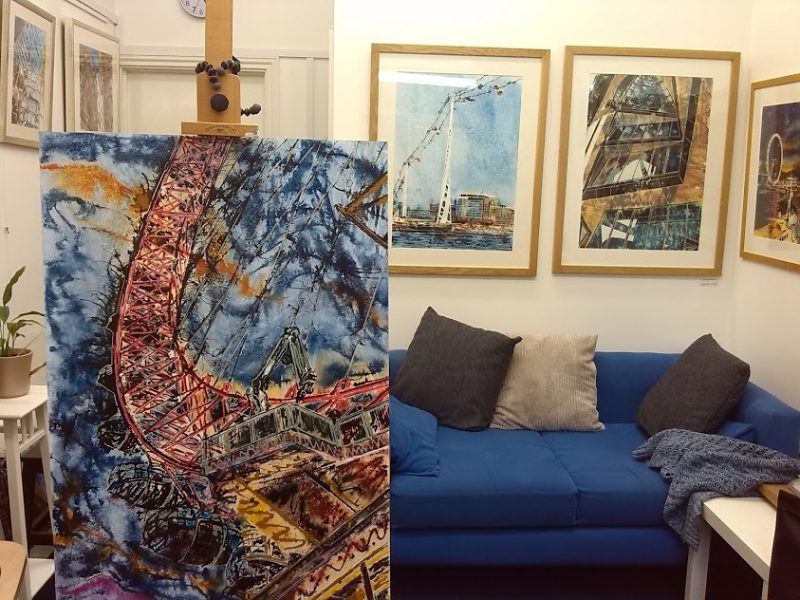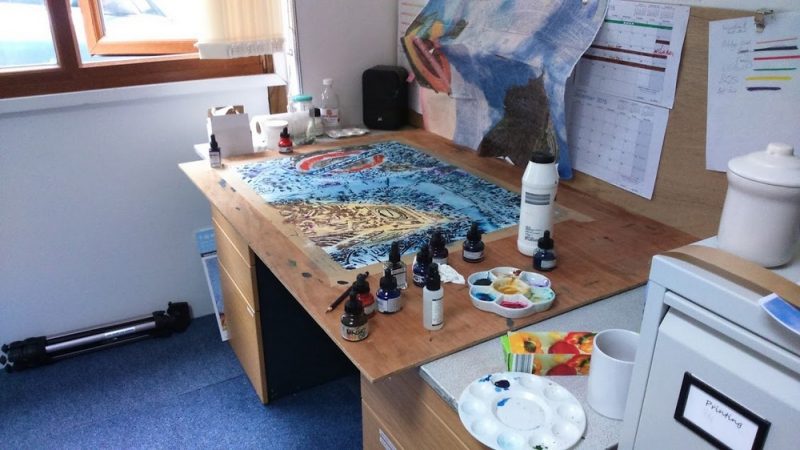 I'd love to inspire you with my latest creations and news of events.