Paintings accepted for the 161st SWA Exhibition
Delighted to announce that these paintings have been selected for the 261st annual SWA Exhibition.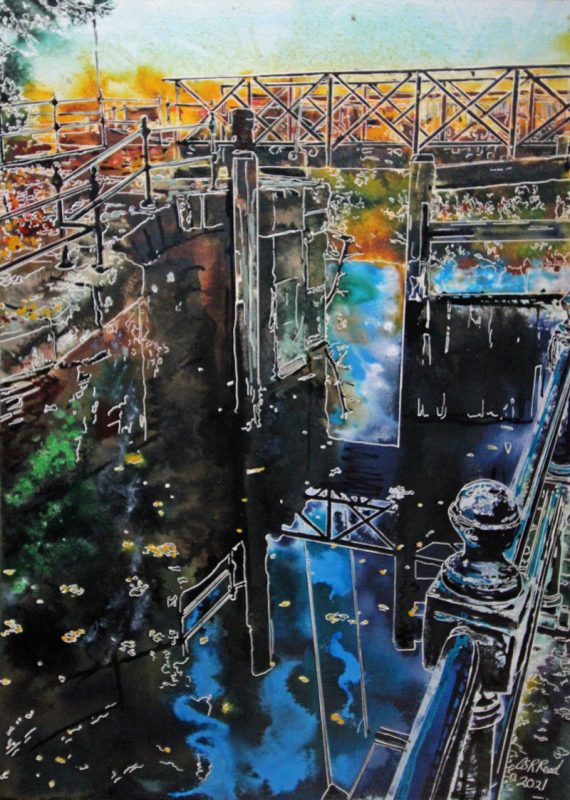 The three selected are certainly colourful and two include people. I've been focusing on adding more figures to my paintings. Early on, I chose subject matter to avoid using figures as I was never happy with how they looked. In recent years I've been drawn to adding people more and this next one is part of a series I'm developing of buskers and people living life on the streets. Library Vibes is the next painting selected for the SWA Exhibition.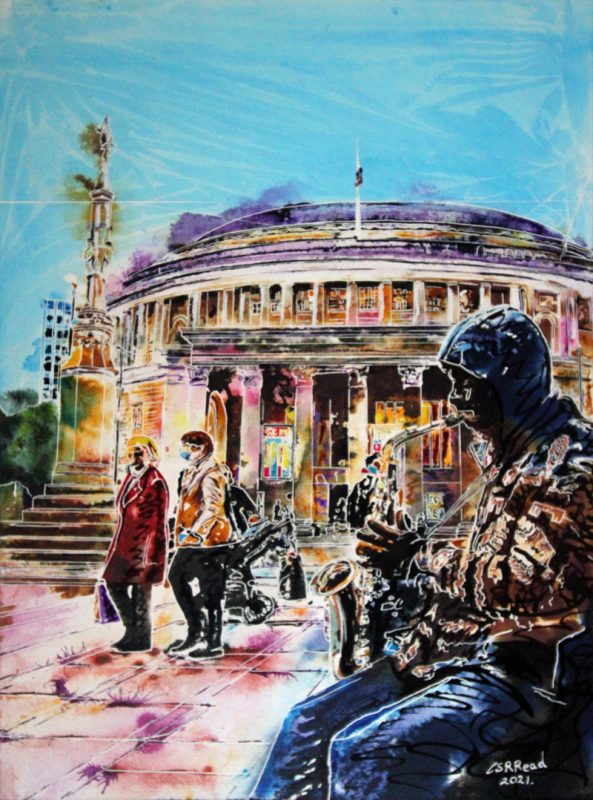 The final piece is a Lockdorwn creation and most of the figures are wearing masks or a helmet in the case of the Deliveroo guy.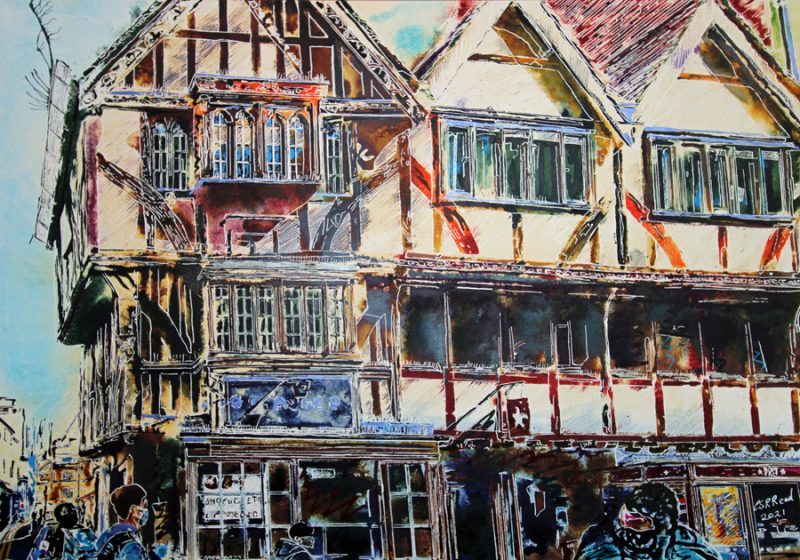 For the ninth year running I've been honoured to take part in an event that showcases the best of art created by women artists. An exhibition that sets the bar higher each year and is held in the heart of London at the prestigious Mall Galleries, overlooking Green Park.
6th – 11th September 2022
4-6pm on 5th September 10-6pm Daily afterwards
Mall Galleries, London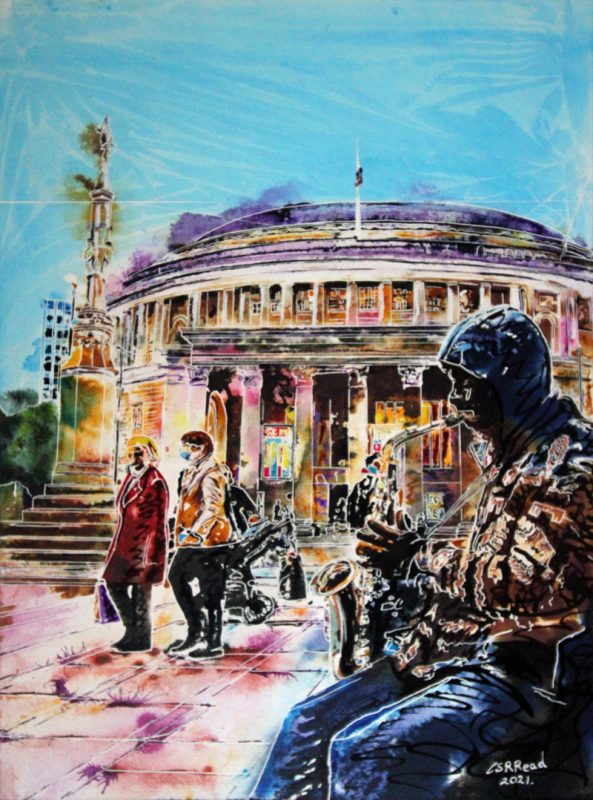 In addition, I've been invited to Demonstrate live this year.
10th September 2022
Live Demonstration by Cathy Read 11am-4pm
Mall Galleries, London
This year,  the Society of Women Artists (SWA) Annual Open Exhibition be back in London. Full details to follow