Olympians and Artists have more in common than you might think.
I'm not a sports fan but with the Olympics fever gripping the UK. I'm forced to notice sport.
Buoyed along by the fervour and sense of National pride, I've even watched parts. The opening ceremony and parts of events.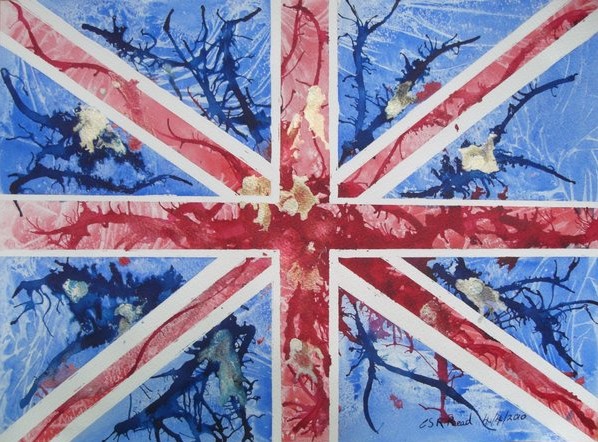 The enthusiasm is infectious.
But more than that you are witnessing people at the pinnacle of their careers.
But you don't just wake up one morning as a Gold medalist!
You might wake up with the vision or dream but it's only the first step of many. Long hours and punishing training regimes are necessary to become an elite athlete.
Working to achievable goals.
Steps along the path that bring them closer to their ultimate goal. There will be many, many failures along the way. But each goal achieved is a step in the right direction.
And the same is true of an artist.
You may wake up with a dream of what you want to be. But it takes time and training to get there. you need to make steady steps in the right direction. Learning techniques, developing your style. Gaining experience exhibiting and talking about your work. Developing practices. Researching the right opportunities for you. And the list goes on…
Above all you need to develop a positive mental attitude.
To visualise success and focus on your ultimate goal! Fighting past the failures. And there will be many otherwise you're not taking any risks and risks are necessary for any artist to grow.
So are you inspired by the Olympics?
What will be your "GOLD"?