And the winner of the Christmas Art Trail is Chris Allen, congratulations Chris!
I'll be in touch soon.
Buckingham is gearing up to Christmas, and to add to the fun, here's our first ever Advent Art Trail!
Featuring the artwork of Cathy Read's 4950 Series or paintings showing architecture details on buildings in Buckingham and surrounding villages. You can see the entire collection in the gallery below, but first what is the Christmas Art Trail.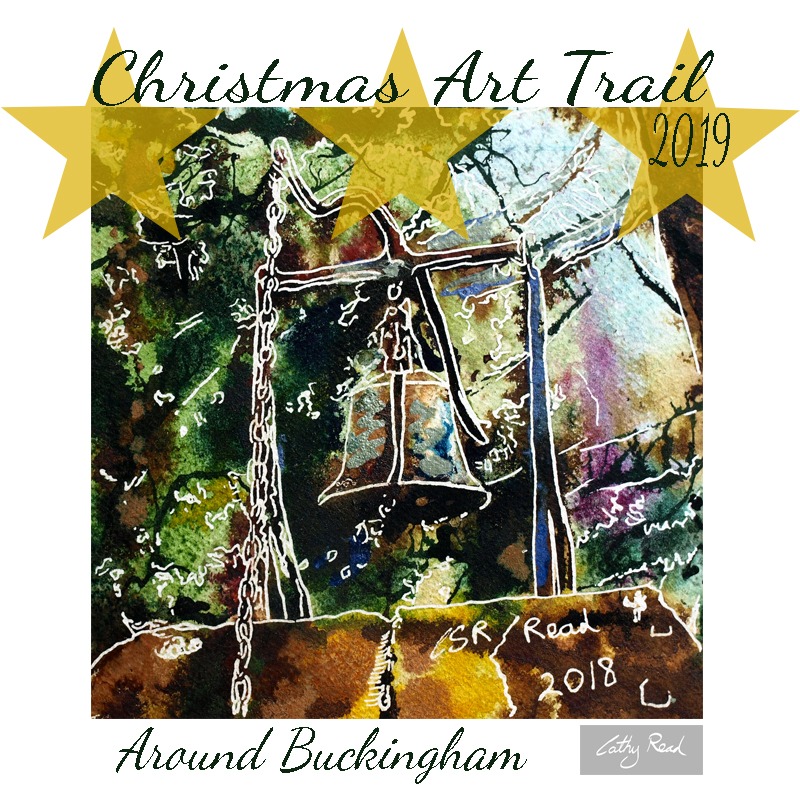 Quite simply it like a treasure hunt around Buckingham. You have to find all the paintings and fill out the form wih the proof (The number of the painting). Each participating venue will have one of the paintings somewhere inside. All the paintings are 17.8cm square, in 30cm square white frames (that's 7 inches and 12 inches in old money) Find the painting and put the painting's number next to the venue on your form. Once you've completed the form put it into one of the collection points (They will be marked on the form) or post it to Cathy Read Art, Unit 10, West Well Farm, Barton Road, Tingewick, MK18 4BD.
You will need a following form to take part.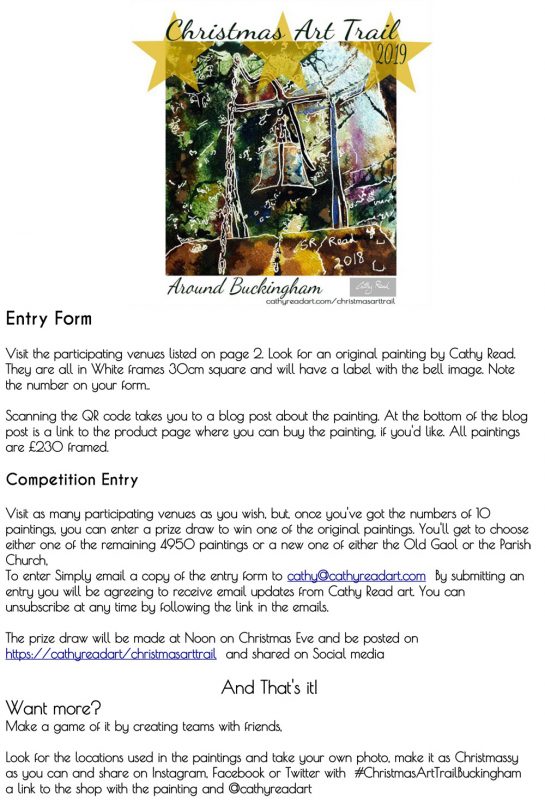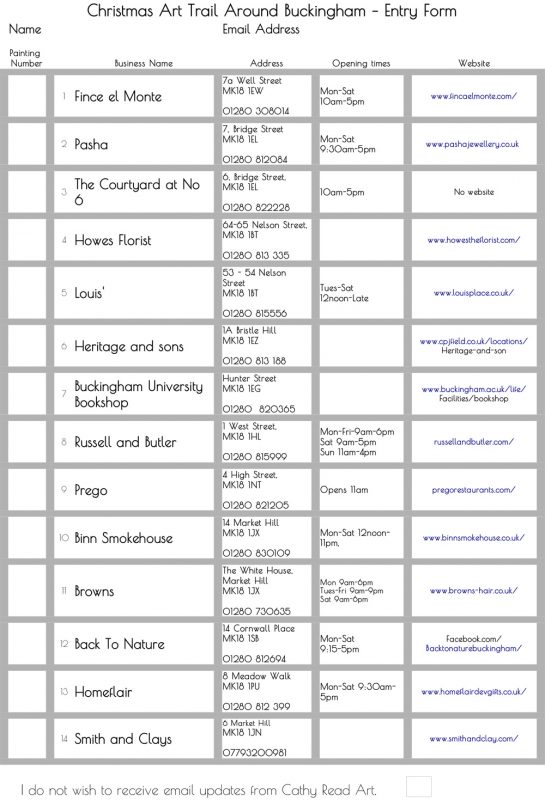 Or you can download a PDF version here.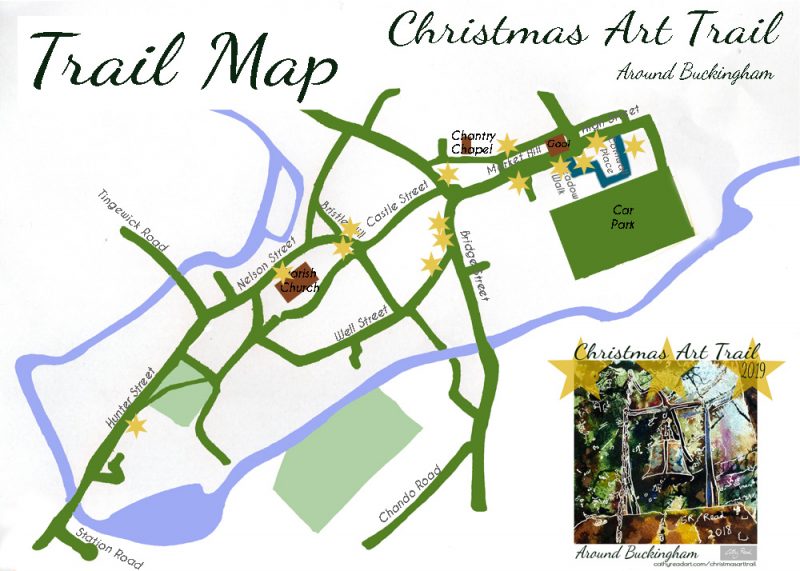 Prize Draw
The prize is an orginal painting by Cathy Read
It will either be one of the remaining 4950 paintings or a new piece I create in January of Buckingham Parish Church or the Old Gaol.
Once you've completed you entry, email a copy to cathy@cathyreadart.com or you can post it to me at Cathy Read Art, Unit 10, West Well Farm, Tingewick, MK18 4BD. The entry with the correct answers drawn on Christmas Eve wins the painting which will be the same size as the 4950 paintings (7x7inches or 178x178mm.) and will either be one of the 4950 paintings or a new one of somewhere in Buckingham. The Competition will be open to anyone who submits their form and provides contact details plus all existing subscribers to my newsletter on 24th December 2019.
The paintings you are looking for will be one of these and they are hidden around Buckingham.
These paintings that were created for the 4950 series,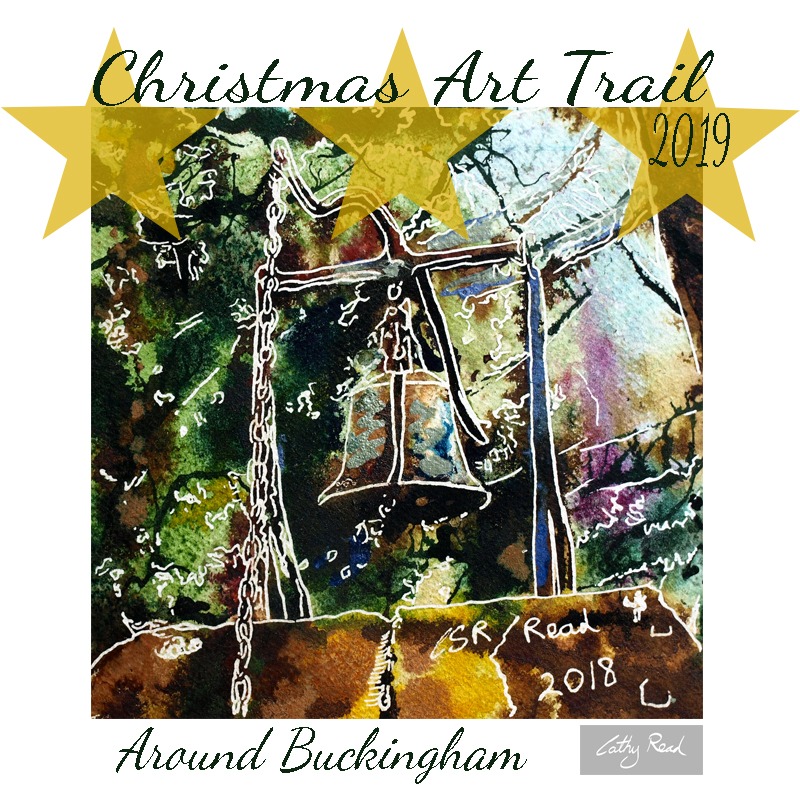 Interested in my artwork or would like to enquire about any painting? Please get in touch on 07818240116 or email me at cathy@cathyreadart.com