The UK's Most Ambitious Art Fair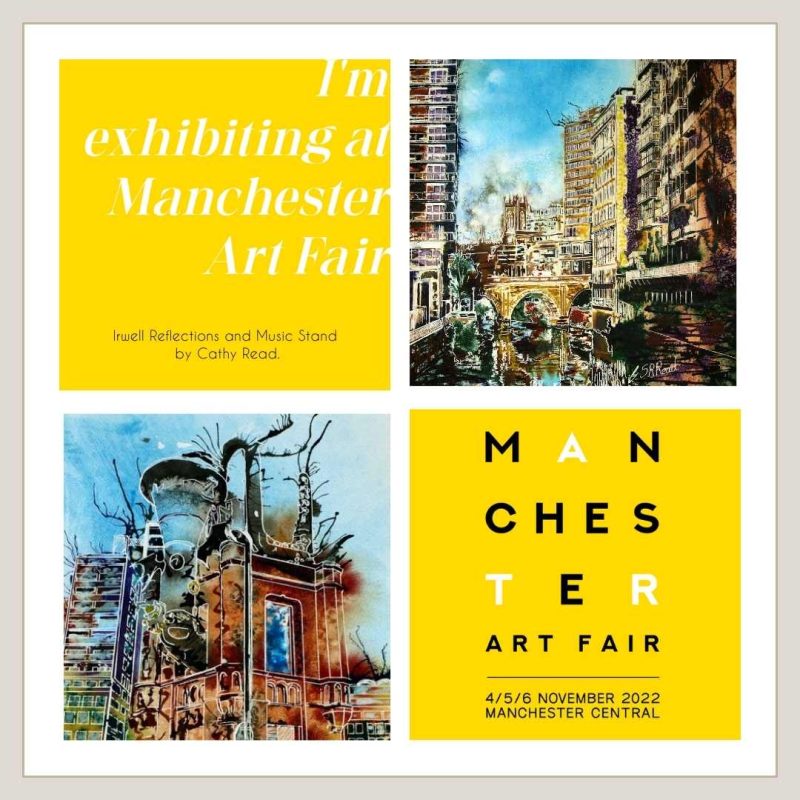 Manchester Art Fair delivers a curated mix of acclaimed galleries and independent artists, blurring the boundaries between traditional and contemporary, creating a friendly, unpretentious and uniquely Northern art-buying experience.
Manchester Art Fair makes viewing and buying quality art accessible and enjoyable. Get swept up in the creativity, passion and vibrancy of Manchester Art Fair on 4-6 November 2022 at Manchester Central.
OPENING TIMES
Friday 4 November 16:00-21:00 (VIP Preview)
Saturday 5 November 10:00 – 18:00
Sunday 6 November 10:00 -16:00
I'm delighted to be taking part in one of the finest UK Art Fairs taking place at Manchester Central in November.
I would love to send you an invitation and see you there!
Cathy Read Art will be at Stand 197
Paintings coming to Manchester Art Fair
Manchester paintings will be the main focus but, if you would like to see any paintings from my other collections of London or Oxford, please drop me a line via the contact form on the Contact Page before Thursday 3rd November 2022 and I will ensure they are available to view.
If you would like complimentary tickets for Manchester Art Fair or any future events? Sign up using the button below and you'll receive complimentary tickets to all uncoming events. You will also receive exclusive VIP updates on new paintings and news