Milton Keynes dares to be itself. Not a pale imitation of traditional urban life.
As a new city, it stands out and has a very different character from other UK cities. Milton Keynes developers chose a new way to be, and that's what the Milton Keynes Project sets out to highlight. With architecture reflecting the life and vision. From the dominance of buildings such as the Point to the everyday unobtrusiveness of the underpass and shopping centre.
My aim: to show the MK residents know. By depicting buildings, not as static constructs but as frameworks around which the plays of everyday life are enacted. Buildings would not exist without people. Buildings echo their creators, both the people who design and those who build them. Likewise the inhabitants of a building are influenced by its spaces, breathing life and energy into it. These paintings are like these lives, sometimes ordered, but other times chaotic; simple but also complex; isolated and yet connected.
The book contains images of all 20 paintings plus the reference photos used and lots of work-in-progress shots. There's also a breakdown of the process I used to create all the pieces and a biography.
The Milton Keynes Project – Book
The Milton Keynes Project was commissioned in January 2012 following a conversation with Jessica Rost of Fringe MK. Planned as a series of 20 paintings inspired by Milton Keynes the aim was to reflect the life of this dynamic city and show a cultured side to an often maligned place.

The brief: to create art inspired by the iconic structures around Milton Keynes
A series of 20 paintings commissioned by Fringe Art MK Westbury. 12 Paintings were exhibited at Project Space in Milton Keynes 13th June – 6th July 2012.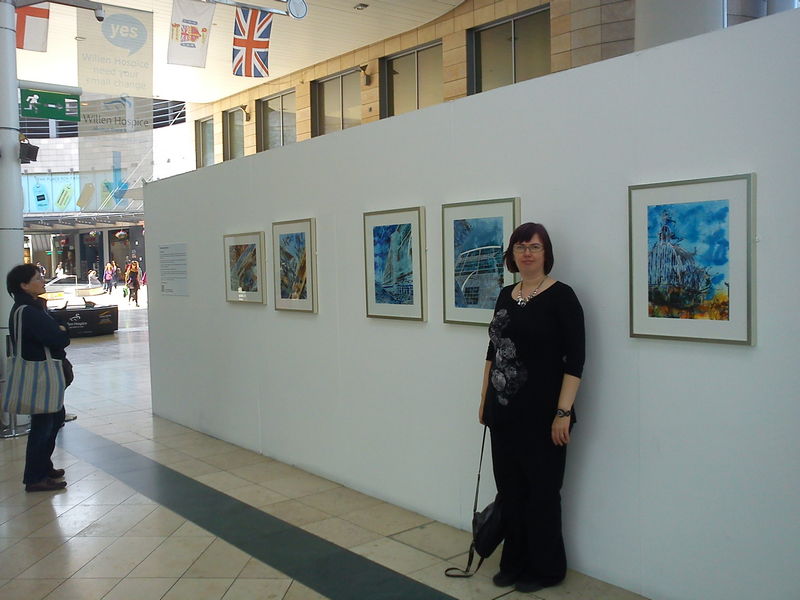 Coming to Milton Keynes in 1988 I found an established but still rapidly developing city. I was intrigued by the conscious aim to create something new. From the layout of the roads and redways to radical experimentation with architecture. Design and everyday living sitting side by side.
The culmination of a three year project. The book was published on 17th October 2014.

Save
Save
Save
Save
Save