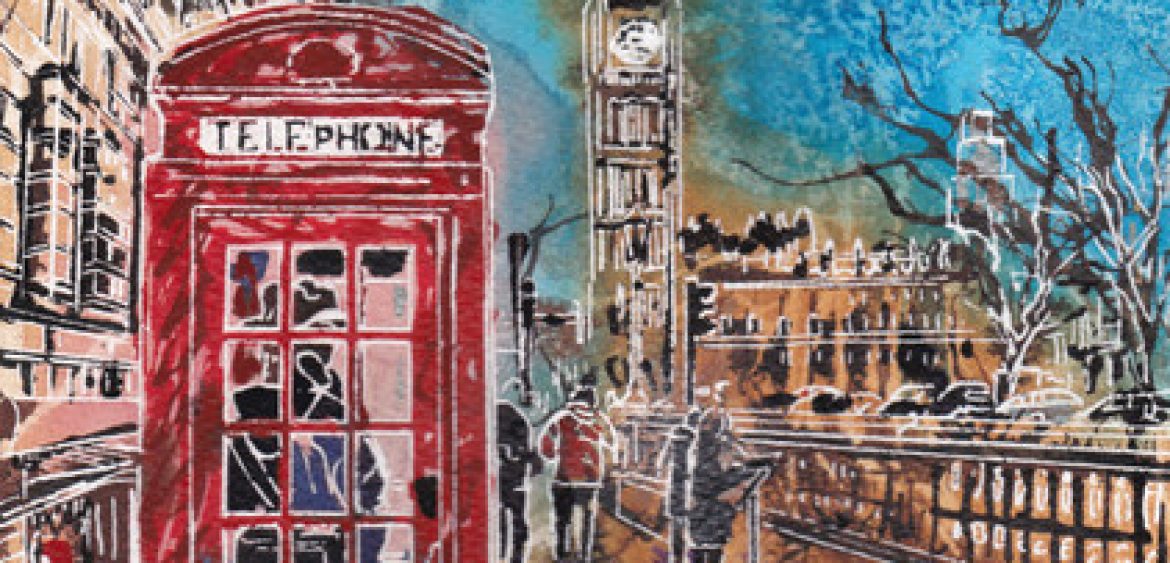 When you hear Blondie's Hanging on the telephone what do you imagine? At the time of the song, public call boxes were everywhere and I can imagine her standing in one, receiver to ear waiting… The setting adds a touch of visual drama . The lonely figure waiting for an answer. In the age of mobile phones, the importance of the telephone box is not something Millennials think of, but there are still plenty around. The ones by the Houses of Parliament are probably the most well known, and an obvious choice for people calling home from the city in former times. These days they are more often used as a photo prop. Ever look at someone in a phone box and wonder who they're talking to or what they're saying? Maybe it's just me being nosy but I often wonder what conversations phone boxes witness. Good news, bad news, "I'll be late", "I got the job" This red telephone box painting got me wondering how many stories could it tell? The title took a while coming.Paintings can seem mysterious in the beginning. It takes a while for the shapes and character of a piece to emerge. This painting is […]
Want to know more?
If you'd like an informal chat about any of my work, where I get my inspiration, commissions or workshops, then please get in touch on -
+44 (0) 7818240116 or email me
The Milton Keynes Project


Contact Information
All images and text are ©2018 Cathy S R Read. The artist asserts her moral rights.