Acts of God happen sometimes, no matter how prepared you are you end up resorting to plan B. A barrier stands in your way. You may have predicted it, but chances are you didn't. Like in this image of Cornwall's Meadow carpark in Buckingham, flooded following a period of heavy rainfall.
This was the day of an exhibition set up. When many artists were delivering their paintings, some of them large and heavy. Plus water and art, not something you want to mix. The Community Centre venue was, mercifully, safe from flooding. In a small town, with little parking, this is the main carpark, and it's usually full. So people were driving around, trying to park. Traffic was slow moving, due to the chaos.
What do you do in a situation like this?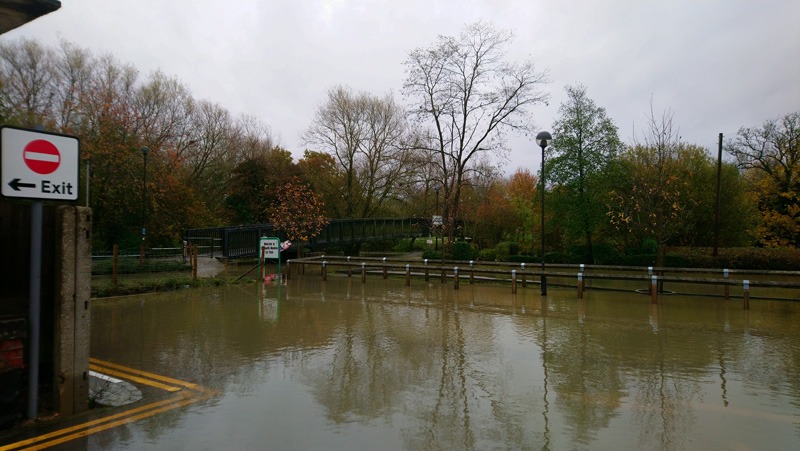 Turn around and go home?
Or wait patiently for your turn to come, there were four or five spaces, free at a time?
Maybe you get creative, find a new way through. It's not too deep. So you could wade through it, if your car is tall enough to park, without stalling or flooding as it goes through the water. People did find ways of getting through. All the paintings were delivered, and the exhibition was a success.
Times like this are where we grow.
Challenges will always arise, it would be a dull world without them. And those are the times when we rise to a new level, when we grow. We find our solutions and move on in a novel way. The more unique, the better, for out of new actions ideas evolve and grow. As the old saying goes, "Necessity is the mother of invention". There's not a thing, invented that wasn't created as a result of someone trying to solve a problem somewhere. It might not have been the problem, it ultimately solved eg the Post-It note. But there was a problem. Testing times are meant to test us and creative solutions are the only answer worth considering.
And you never know what rewards are waiting when resorting to Plan B. Not only did I participate, I also won two award. Best Mixed Media painting and Runner up Best in Show. And this was the painting.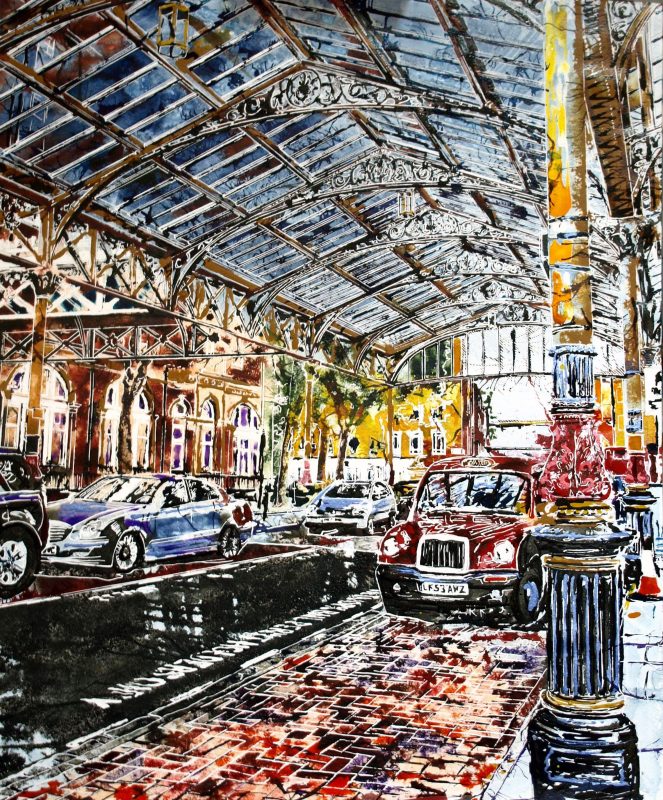 Want to hear more stories from the studio and the life of an artist? I would love to send you regular updates and share my latest creations. I just need to know where to send yours.