Video demonstration of an Abstract Painting Creation. See how Orange Star emerges in this demonstration of acrylic ink and watercolour art.
And here's the finished painting.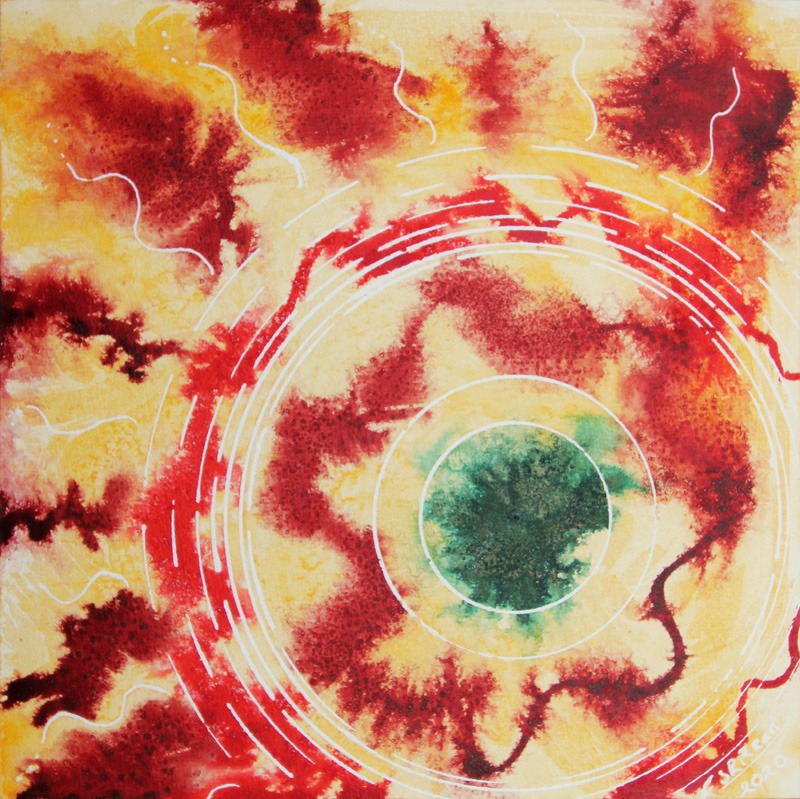 I'm adding more videos to my Youtube channel all the time. Why not sign up and if there's a particular video that's you'd like to see, why not say so in the comments?