Walk the Dome painting is this weeks retrospective on my earlier art. Featuring the O2 arena, as it's now known. It's hard to miss and, whilst it started as something of a white elephant, I think it's earned its place in the nations heart. Even if it is only because they've seen their favourite band there. I hadn't realised before visiting that it has a cool walkway that you can cross over.
Looking at the building, it's hard not to notice all those cables extending from poles around the whole structure. An immense and complex undertaking and one that seems bewildering to the layman. Each pole and set of cables are significant and give the impression of unbrellas caught half open.
Being a smaller painting, the white lines are much more obvious and thicker in comparison to my other paintings. It has a different character and fewer colours than I use on my later works. I can only count 3.
The brown stripe indicates where the walkway traverses between two poles to the top of the dome. I wonder what it's like up there?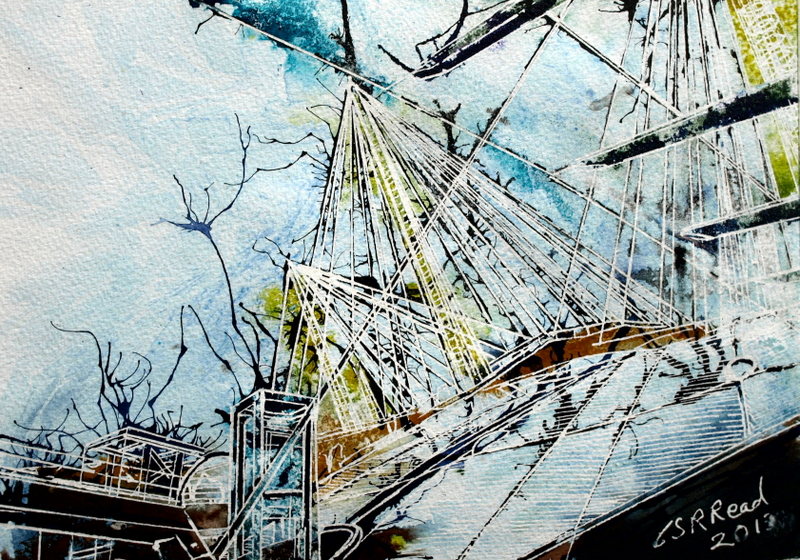 If you find Walk the Dome painting interesting and are looking for original art, you might like to check out my paintings for sale?