As we pass through the last few days of 2019 It's time to reflect on what's happened over the year. In my case, what's come out of the Studio. These are some of the paintings I've created in 2019. I've chosen my favourite from each month.
January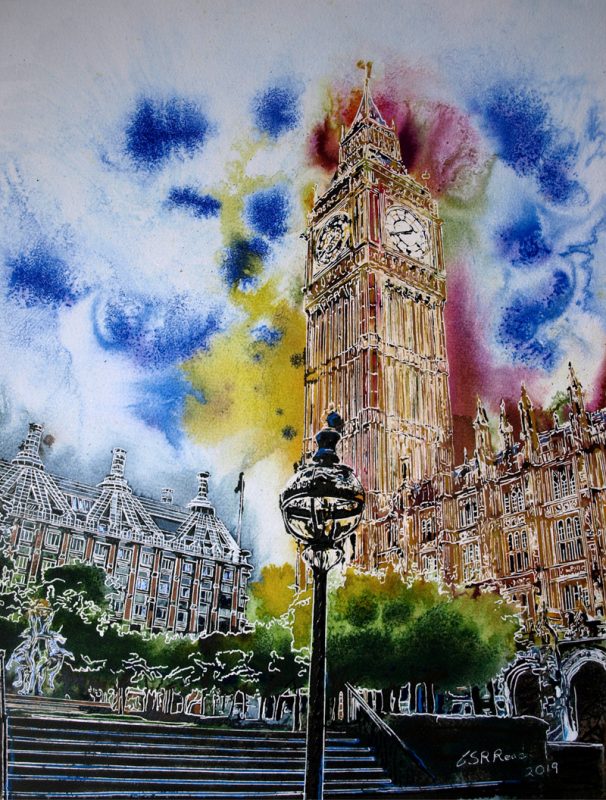 The sky went a bit OTT when I added colour resulting in a rainbow sky.
February
For this month I stayed on the Houses of Parliament theme. This time a couple of Bobbies on duty inspired the title.
March
March saw a night scene, and a return to St Paul's for inspiration.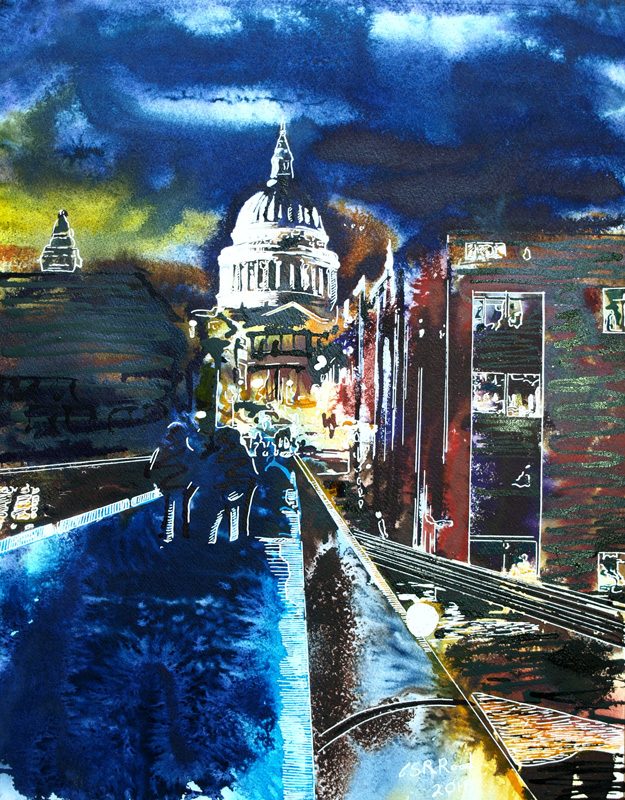 April
Sticking with St Paul's, here's is a view with the River Thames and the Embankment in the foreground..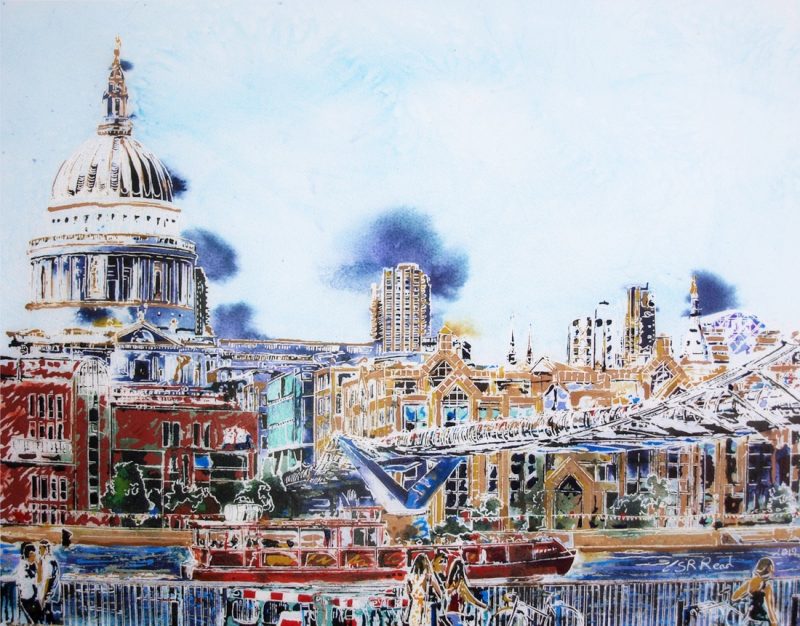 May
A day at the Opera inspired the next painting. All those lovely spars and an abundance of glass panes.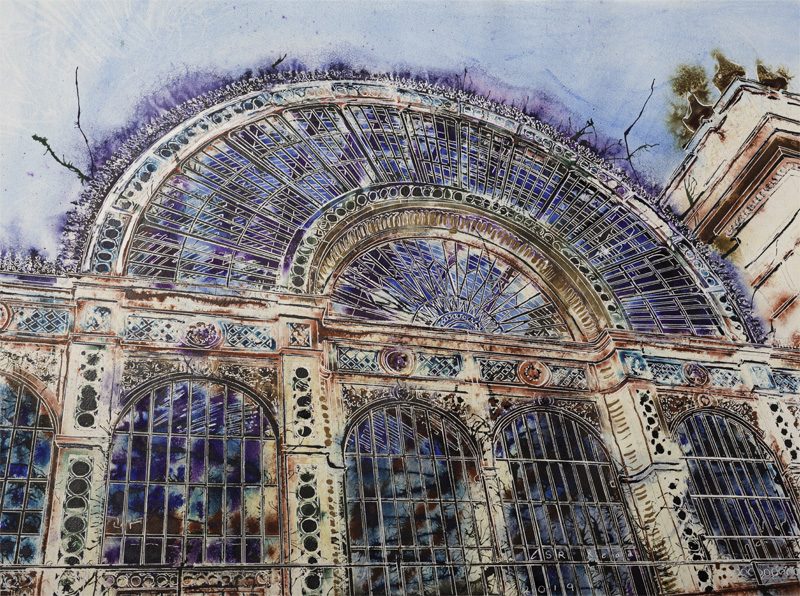 June
In contrast, there's an industrial feel to the June painting. More reflections but no glass this time. Created in the damp weather of Bucks Art Weeks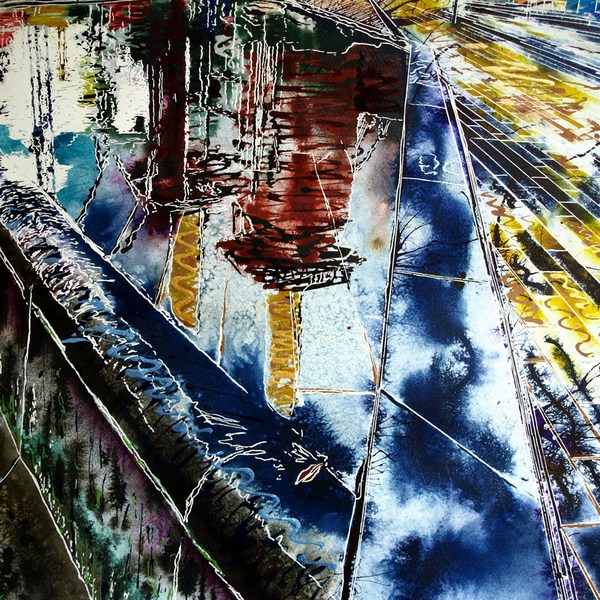 These are the first six of the paintings created in 2019. I'll share the rest tomorrow. Which one of my 2019 creations would you have chosen?