Continuing my 2019 retrospective. More contemporary paintings from the latter part of 2019
July
First some Manchester love. The River Irwell in the evening light with the Cathedral in the distance..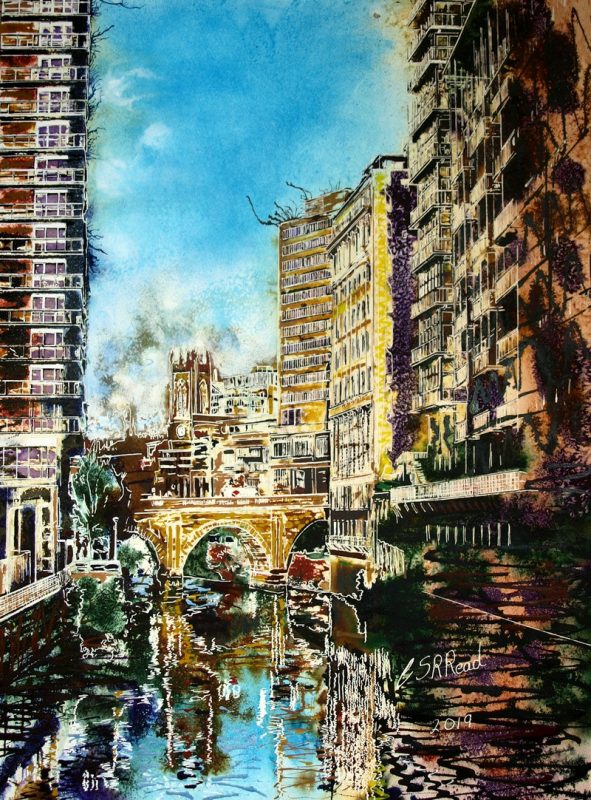 August
Drawing inspiration from Welsh Industry. Images and words that come to my mind when I thnk of Wales.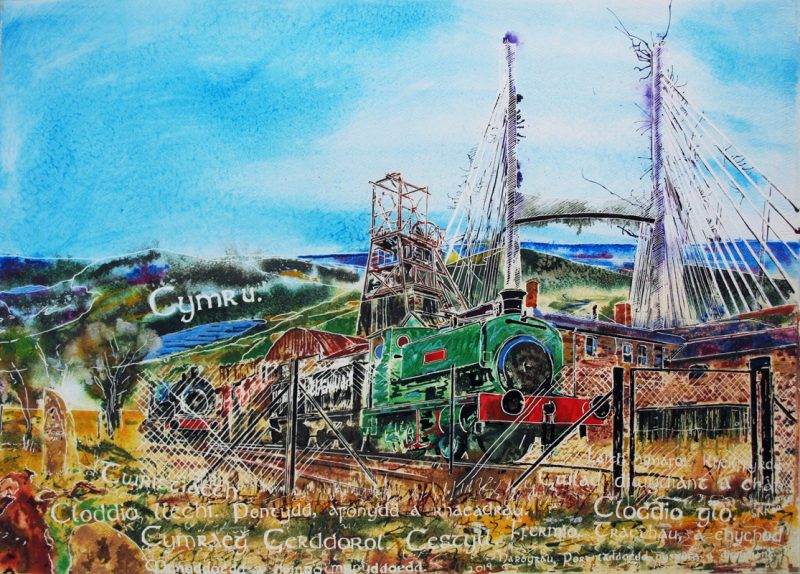 September
Historical Manchester meets the present day inspired September's art.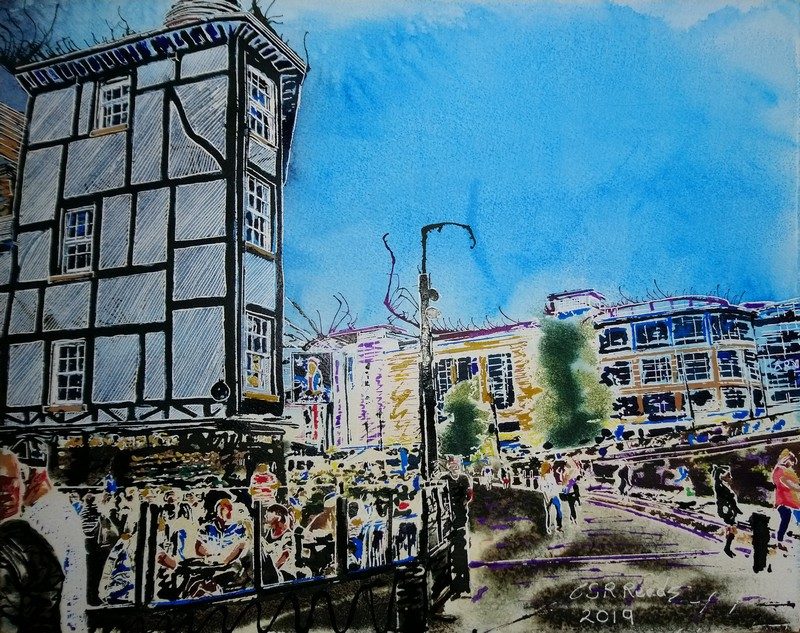 October
More urban architecture and the Bee Memorial graffiti in Stevenson Square, Manchester.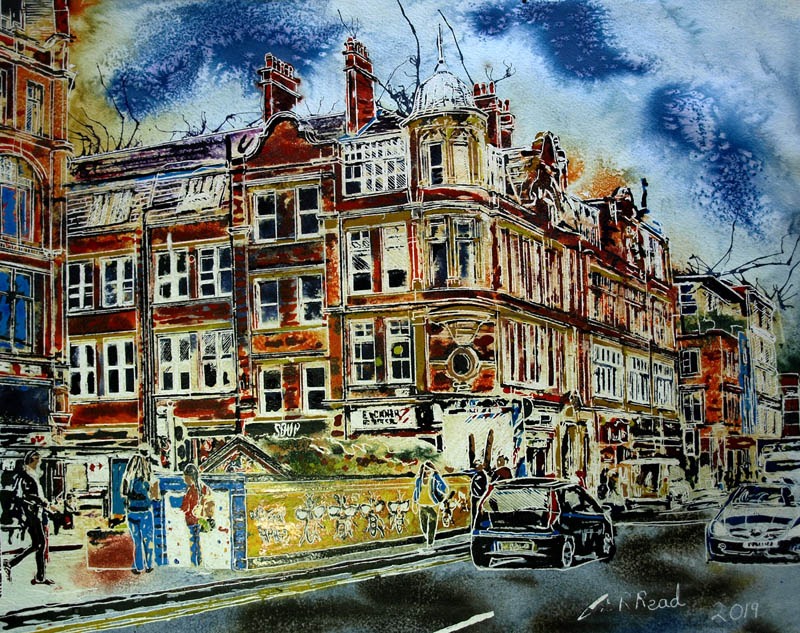 November
Looking up down south. Finding inspiration in London again around the back of Charing Cross Station and Hotel.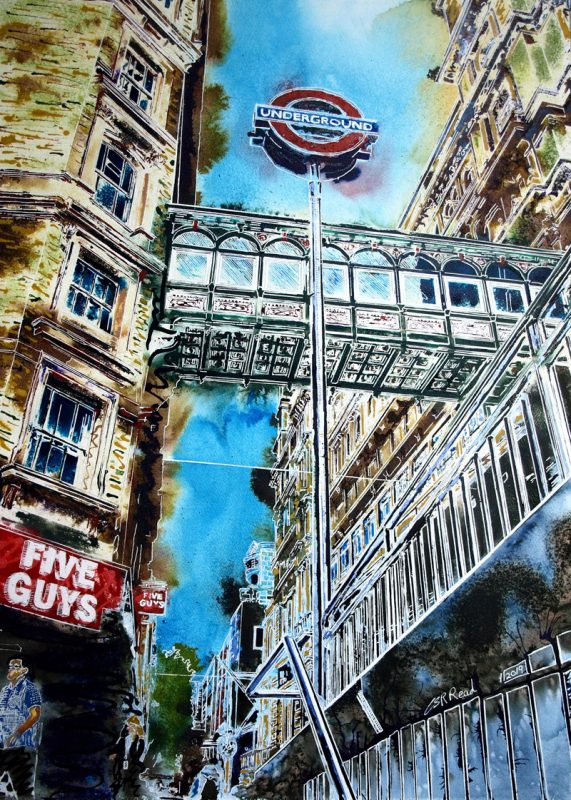 December
Ending the year with some painting fireworks. A spash of colour on City Hall.
Wishing you joyful celebrations this evening. Here's to creating more contemporary paintings in 2020. I wonder what art will emerge in 2020? I have ideas, but they always evolve. My paintings devlop on their own after I paint them, so I never know exactly how they'll turn out until I've finished removing the masking layer.
Why not join me on the journey in 2020?
I send out regular updates with news about my latest paintings