This weeks painting creation begins with the graphite image, and you can just make out the masking has begun in ernest.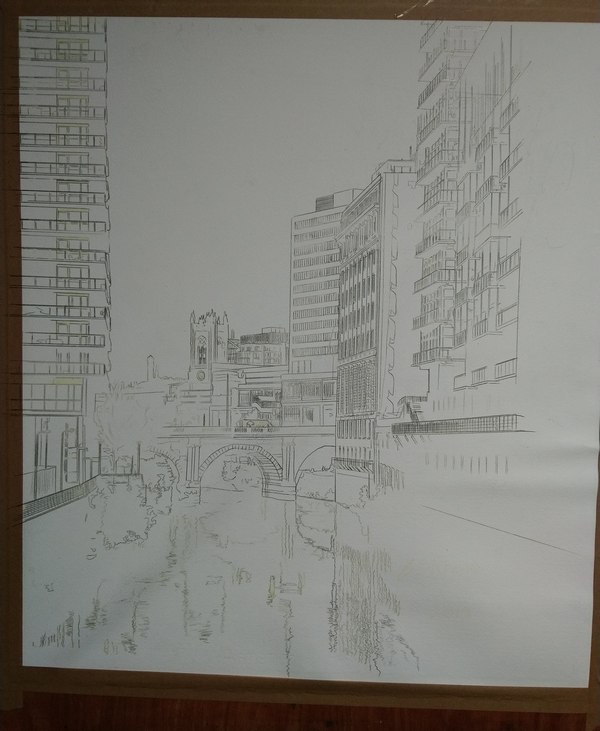 And now for a spot of colour, shaped by cling film.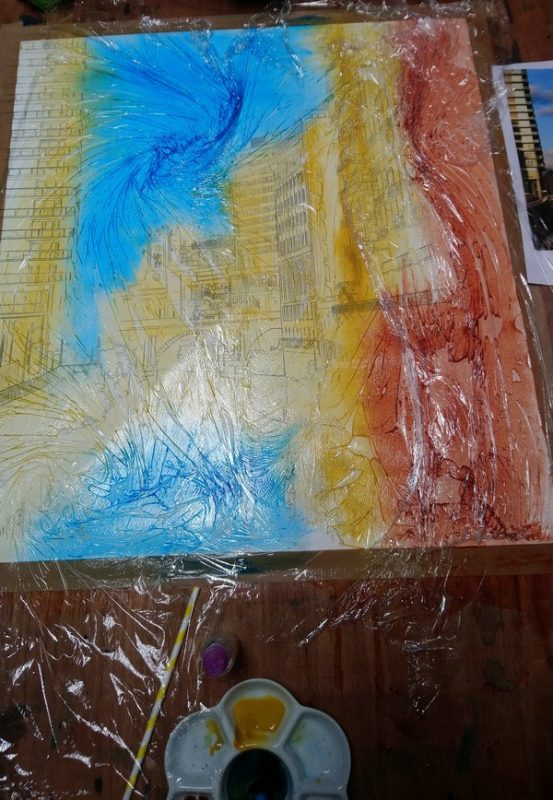 A bit more colour as the inks come into play. That wall on the right is very pink and, due to a printing error on my part, I was creating the right hand side with no reference image. I was delighted when I realised later that the colours were spot on.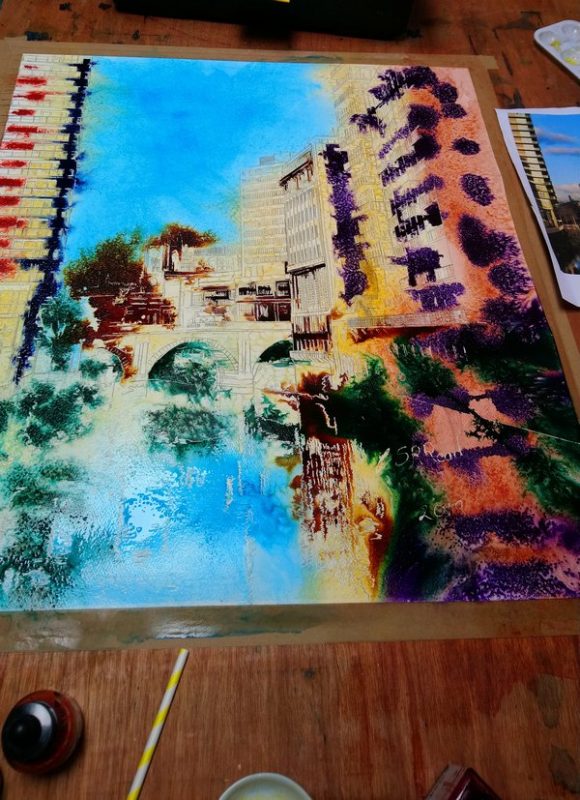 And with more colours on the reflections are beginning to take place.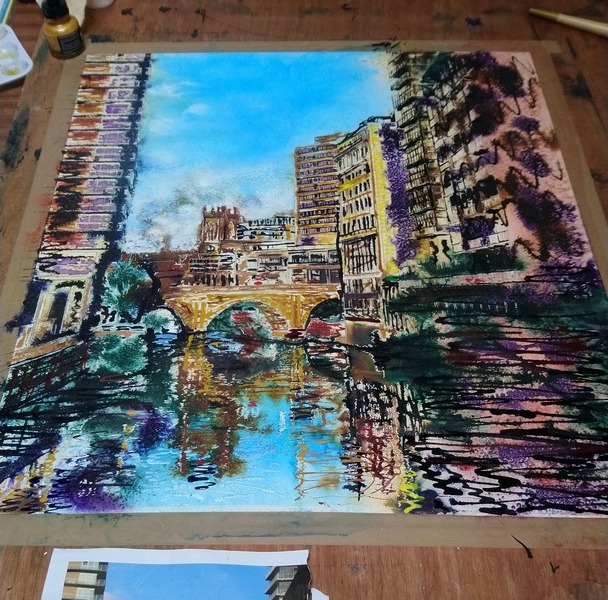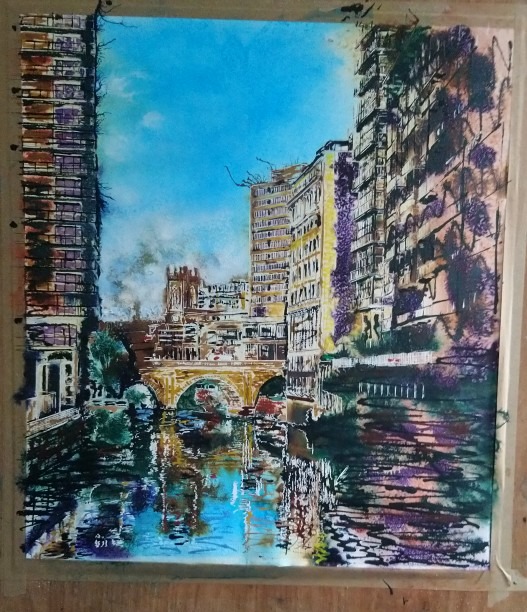 Image is developing some nice details now. Almost there.
And finally, the painting creation is finished and we have the final image.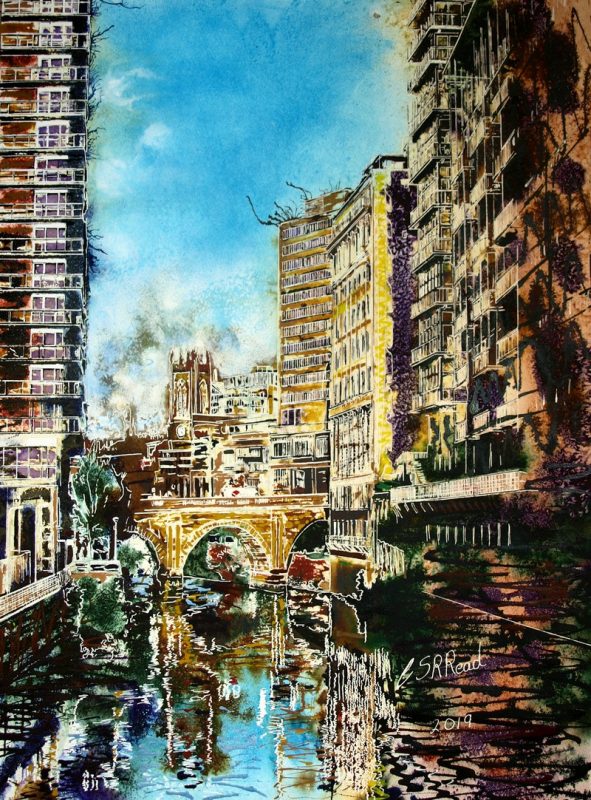 Want to see me creating a painting in real life? I'll be at Buckingham Community Centre this weekend demonstrating during the Bafa Exhibition. Check out my Events page for details.