So, this weeks work in progress is an alley leading to St James's on Piccadilly. First we have the masked image. It's a bit faint but you can make out the spire in the centre and the rows of buildings leading to it.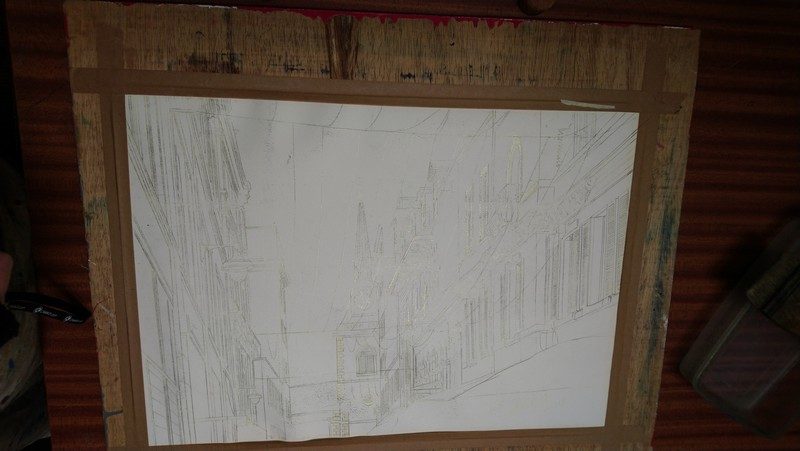 Here's the colour coming into play, and the shape of the spire is emerging in the St James's painting.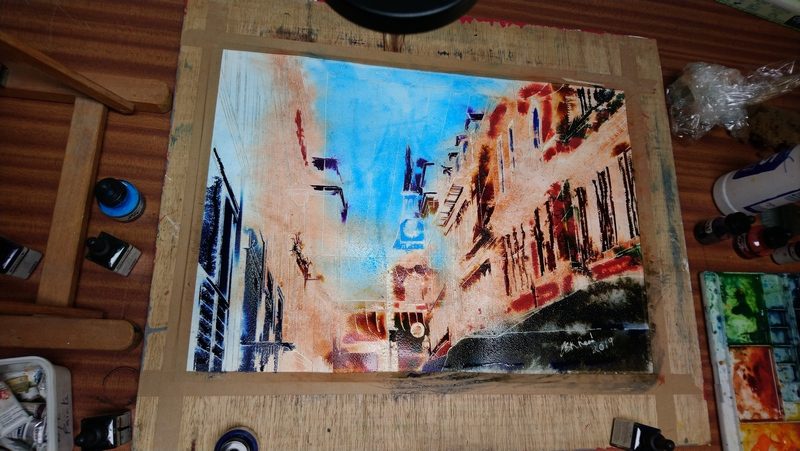 This is the final stage with the making being removed.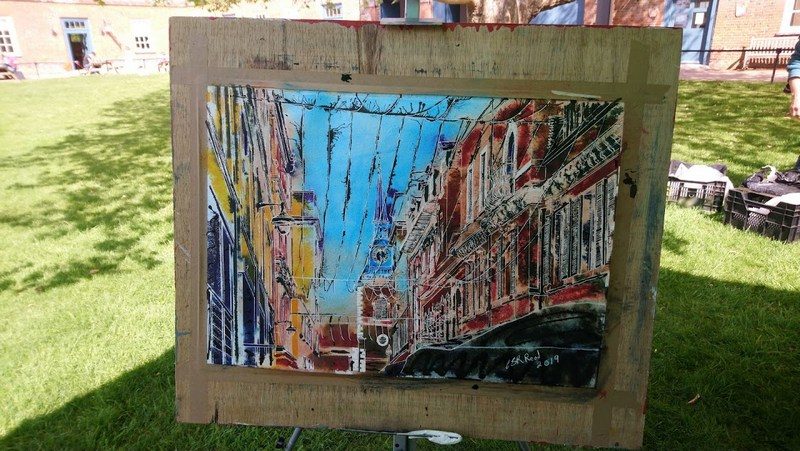 And finally, the completed Blue Spire of St James's painting.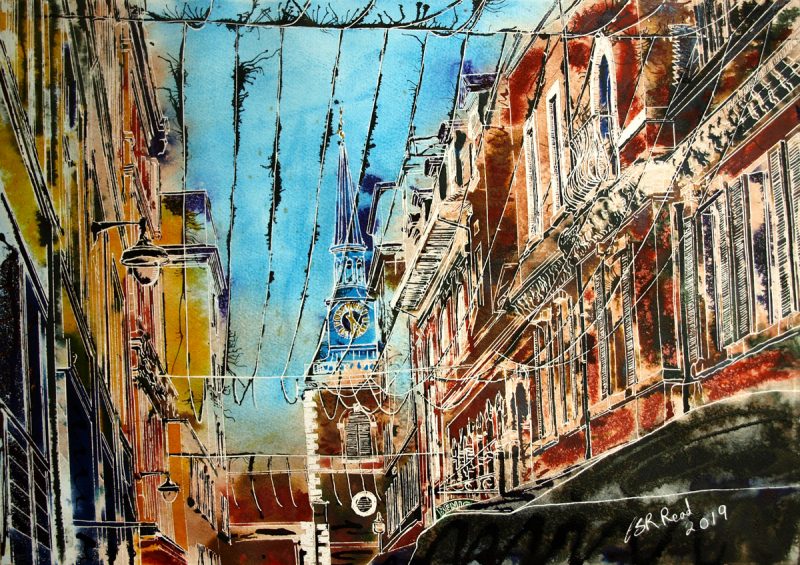 You can see the creation in more detail in the video below.
If you'd like to see more videos of my paintings being created, you can subscribe to my youtube channel.
To see more videos, don't forget to subscribe to my channel!