The Royal Opera House painting was an ambitions project. First there was the size and the level of detail in the image chosed. As usual with these types of projects, breaks are frequent as eye strain is a potential issue. Particularly at the masking level, as you can see in this detail below.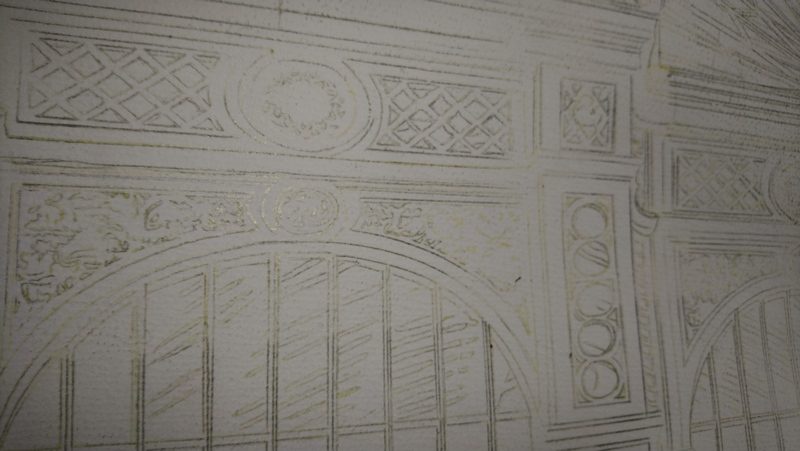 Another issue I was having was the paper cockling. You can see how wavy it is.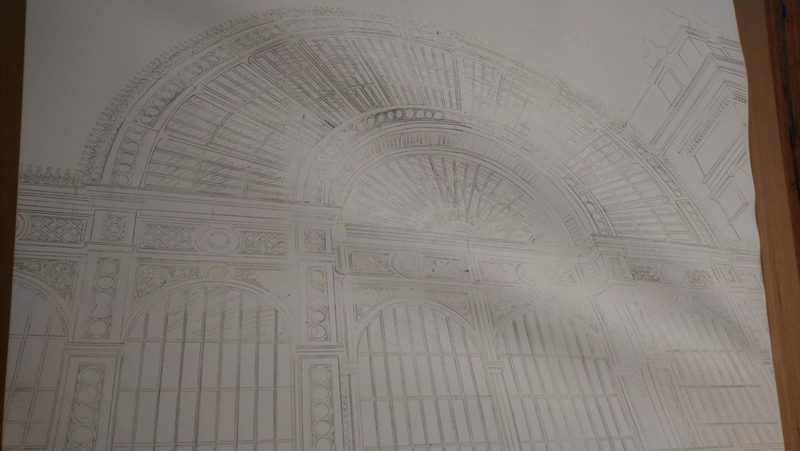 Undeterred, I pressed on and eventually had a grubby, pale white, grey and dirty yellow image. Masking fluid looks disgusting when painted over graphite, the urge to clean it up is strong but that will only take the masking off. So it's not a wise move. The joy of introducing colour makes it worthwhile, as the painting is inevitably, dramatically transformed. Voila!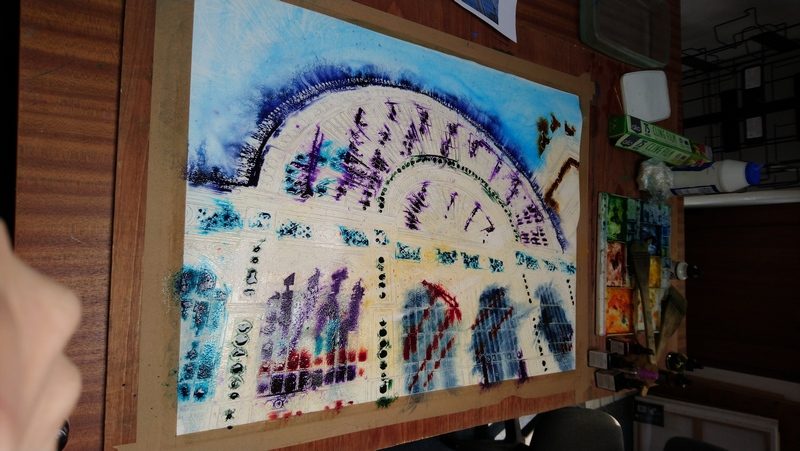 Paintings take a while, and sometimes co-incide with demonstrations. Like this one at Claydon. I love the chance to demonstrate outside, if the weather is good. I was under cover here, shade from the sun. Masking fluid and acrylic inks don't react well to sunlight, but more about that later.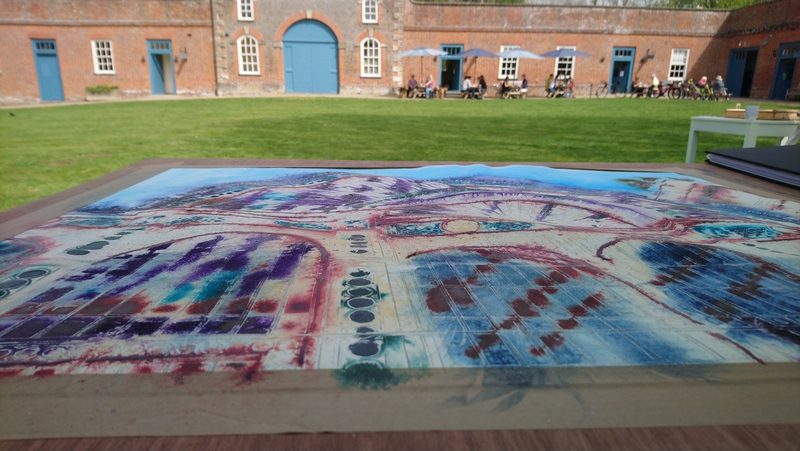 With an image as complex as that of the Royal Opera House painting, it's best to build up layers over several days. Which results in what you see here.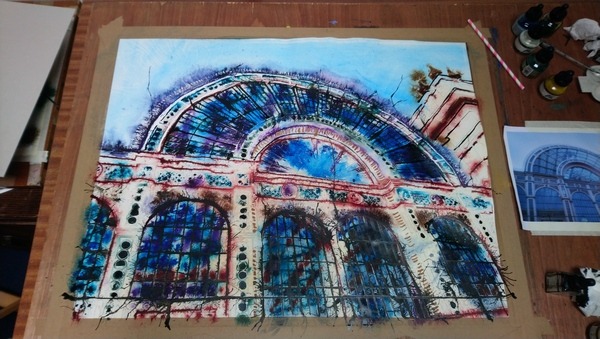 Finally, the masking has to come off. Normally that takes around half an hour intially followed by maybe an hour or two using my scraper foil tool. That's what usually happens, but not this time. The masking fluid had not set and remained sticky. First I tried various rubbers, the sticky mess smeared around and I was in danger of removing half the painting before I touched the masking fluid.
Next, I tried talc, it smelt lovely, helped a little and coated the entire painting in fine white powder which took ages to remove. Strike two.
The only way to remove it was using the scraper foil tool and painstakingly working along each masked line.
It took nearly 3 weeks and cramped fingers but I did it! I still haven't figured out exactly what went wrong yet, but I think the masking had gone off which, combined with the heat, converted it into something akin to glue. Leaving it on for too long also contributed.
Eventually, I removed all I could and am pleased with the finished result.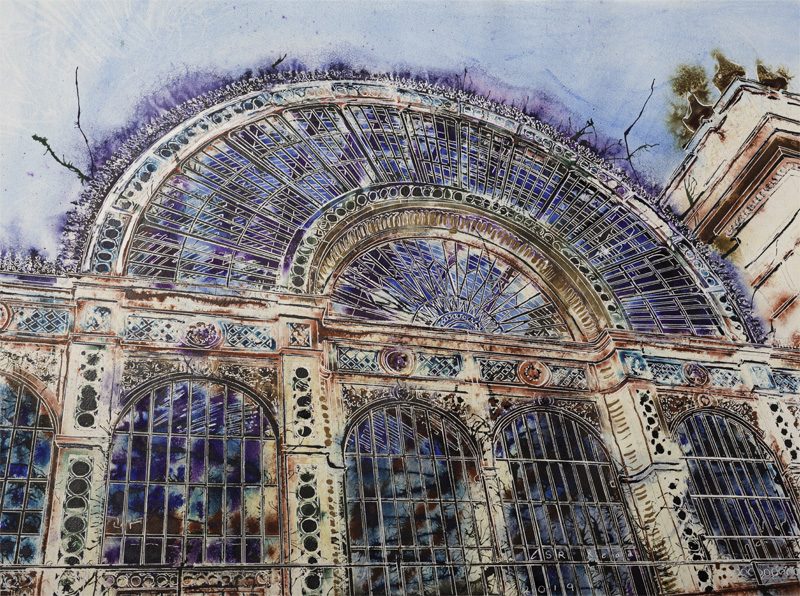 So there it is! I think it was worth the effort.
Would you like me to send you more stories and news from my studio?
I send out an regular email about once a fortnight. I just need to know where to send it, follow the link and add your email and I'll get right on it!