On the 25th September 2019 the 158th Exhibition of the Society of Women Artists opened by Soraya French with presentation of awards by Princess Micahel of Kent. Inspiring art was on display, created by members and non members.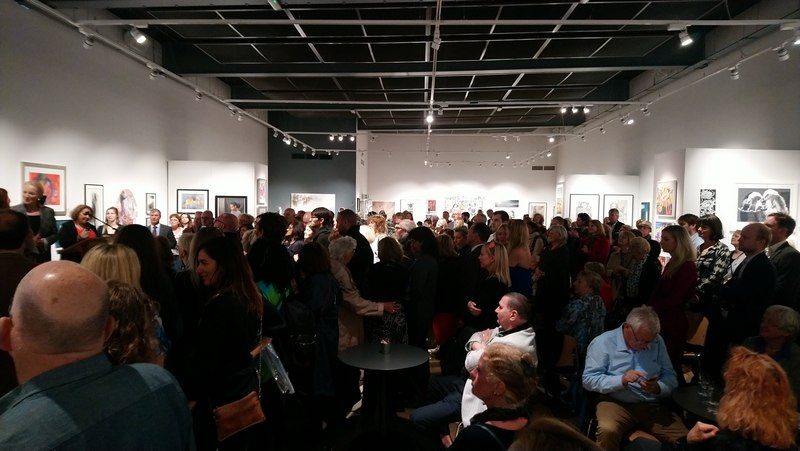 As usual the exhibtion private view was well attended. You caan find out who won the awards at the SWA website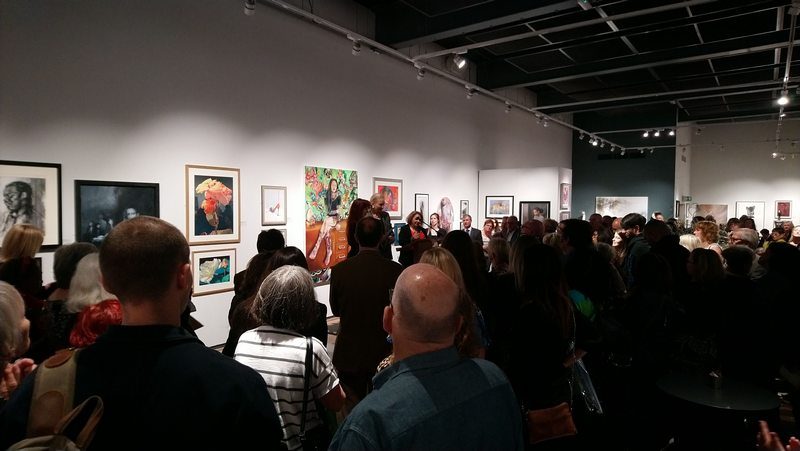 There's inspiring art around, and you'll be looking in the right place if you visit the Society of Women Artists Exhibition at the Mall Galleries.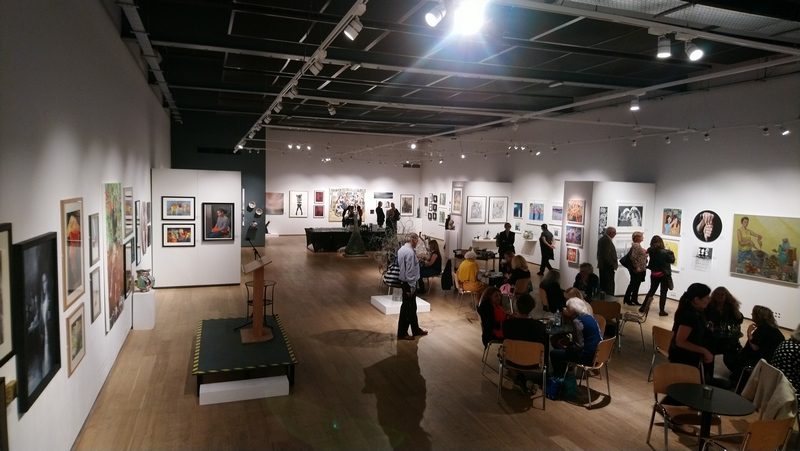 A hugh variety of inspiring art was on display in a variety of styles and mediums.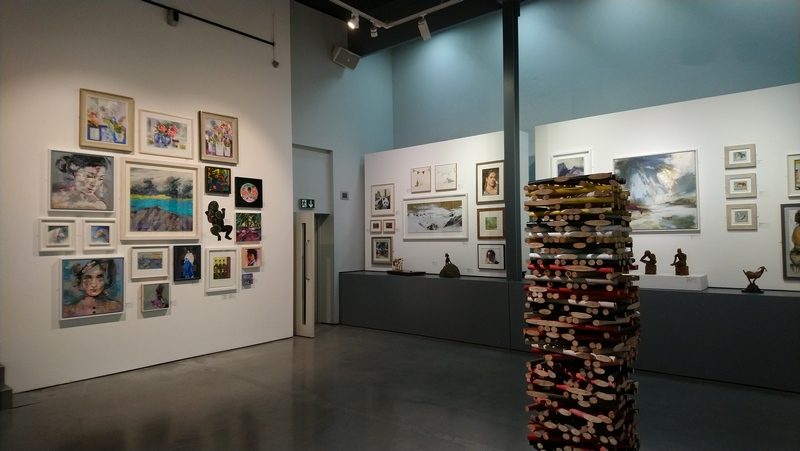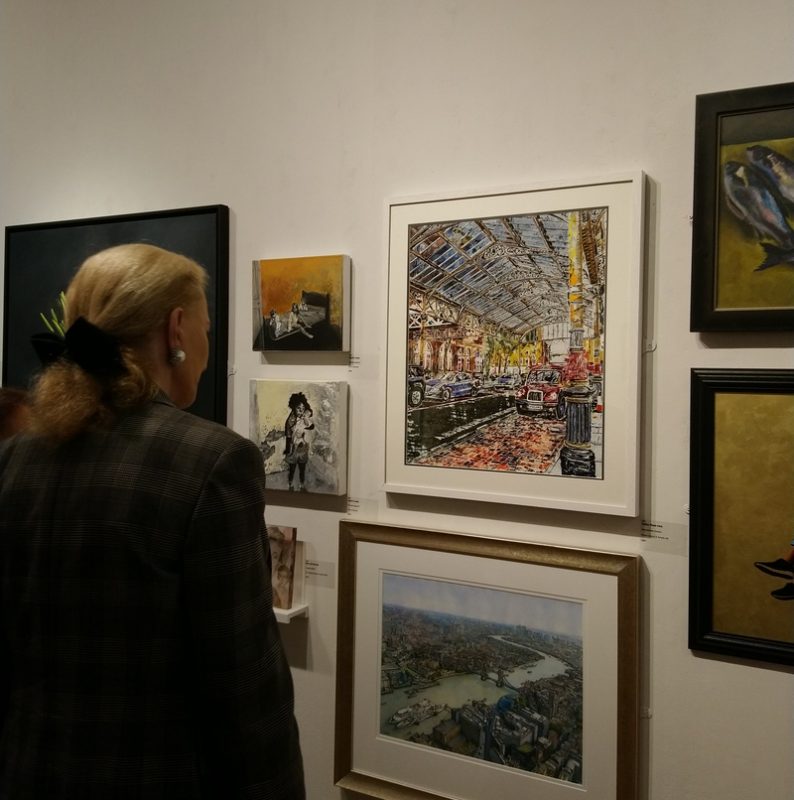 It's always encouraging at these events to see your work is appreciated and to talk to visiting dignitaries about your work.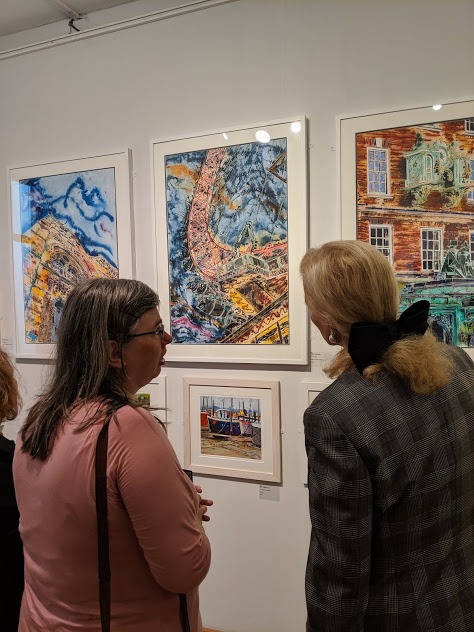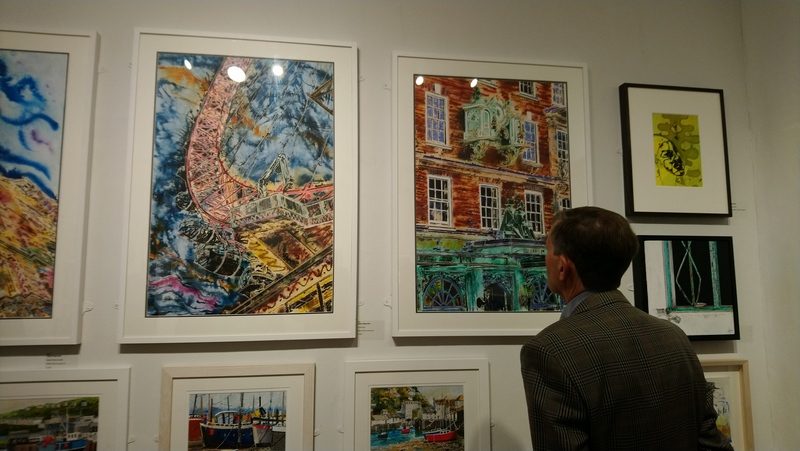 And to enjoy a variety of conversations with people who've come from all over to see the exhibition. I was a little horse and quite hugged out by the end of the day.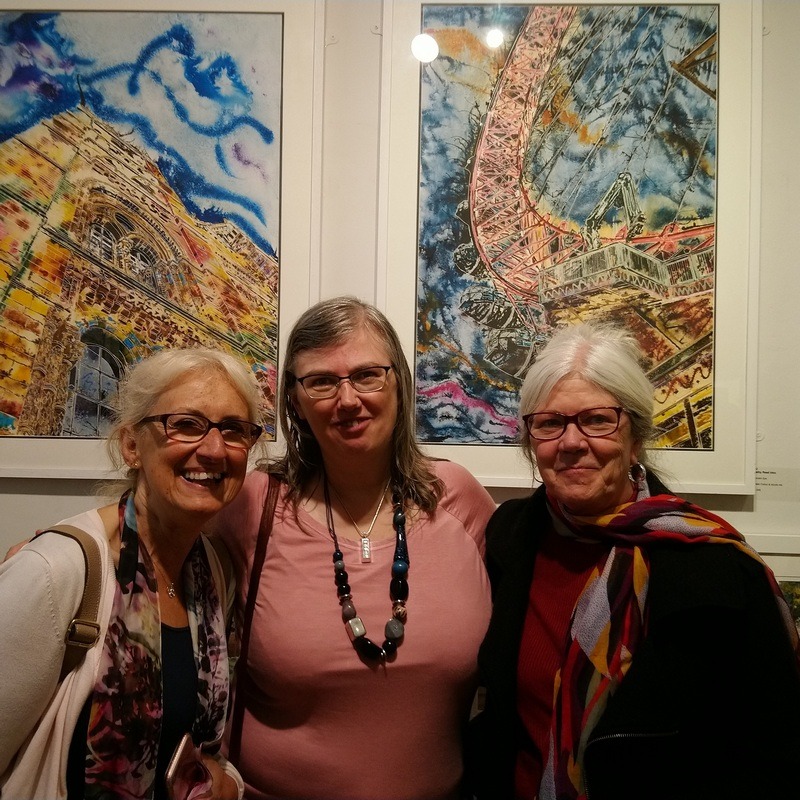 You can still catch the exhibition at the Mall Galleries, London – Saturday 28th September 10am- 5pm (I'll be stewarding from 1:30pm) and Sunday 29th September 10am-1pm.
Check it out if you can, and do say hello – that's me in the pink above. If you just want to chaeck out my work, it's in the North Gallery,up the steps by the cafe bar.