There's one thing that artists fear. The Blank page.
How to go about finding art inspiration? Now, there's a question. The answer is as broad as it's long. You may as well ask "How long is a piece of string?". Any answer I give will have personal bias, naturally. So, where do I get my inspiration? The simple answer is everywhere.
I love architecture, that much should be obvious, but why choose some buildings over others? Simply put, they excite me. I'm more interested in the unusual, the iconic. Find me a statement piece any day. From the curved smoothness of the Gherkin to the quirky inside out appearance of the Lloyds building. There's nothing like innovative design to get me inspired.
I find beauty in clean lines, reflections. Repetitive patterns that combine to make something new. Style has to win out over function. Unless that function had been emphasised. by repetive use, wear and tear or the loving care of polishing and restoring. I delight to see evidence of use, warts and all, so to speak. Like this preserved staircase next to a contemporary glass roof.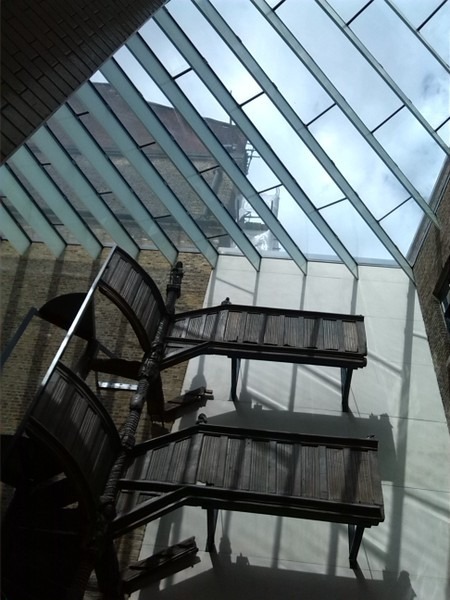 I take walks around cities with my camera. I look up, down. Lie on the ground. Crawl into strange spaces to see an angle that's really not commonplace. Sometimes it's the people and traffic that hold my attention. I've a butterfly mind in these situations and tend to go where the whim takes me.
Some paintings are serendipitous.
I may be out with the family and see something that catches my eye. Then I get my phone out and capture the scene. Like the poppies here. I'd planned on taking the photo when this lady with her union flag umberella came along, and she lifted it at just the right moment.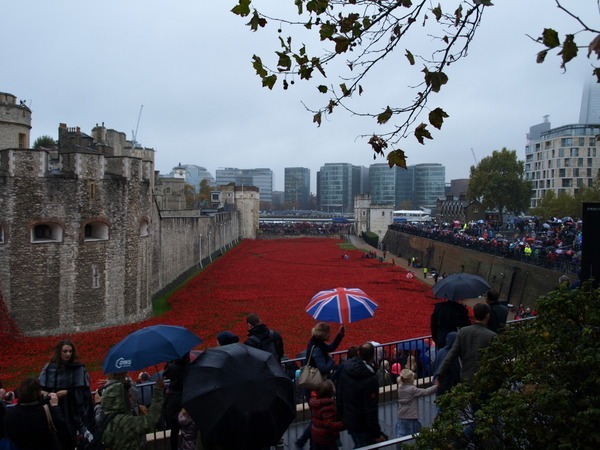 Usually my son will roll his eyes. "Mum's taking a photo again." As they wait- sometimes patiently, for me to finish. Then we'll carry on. I've learnt to keep a means of recording inspirations with me so I can capture them when they strike. It used to be a sketchbook, a notebook or a small camera,
Art inspiration is elusive. You never know when it will happen, so the trick is to capture ideas at the time they occur. I have a notebook at hand most of the time. Although I'm using my phone more these days. It helps to have both. I've even started voice recording but that's something for later.
Hidden Shard was the result of looking around at just the right moment.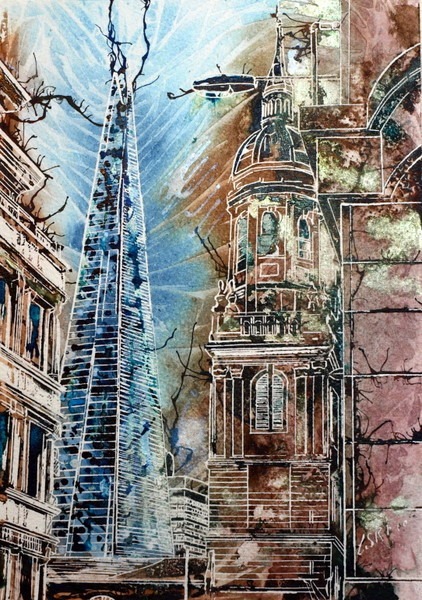 If you don't capture the idea when it happens, you will lose it forever. I've learnt that from bitter experience. Sometimes it's not possible On a crowded train or when I'm driving, for example.
What else inspires me?
Neglect and decay. When you see something abandoned or lost. Like the inspiration for Lost and abandoned in the city here.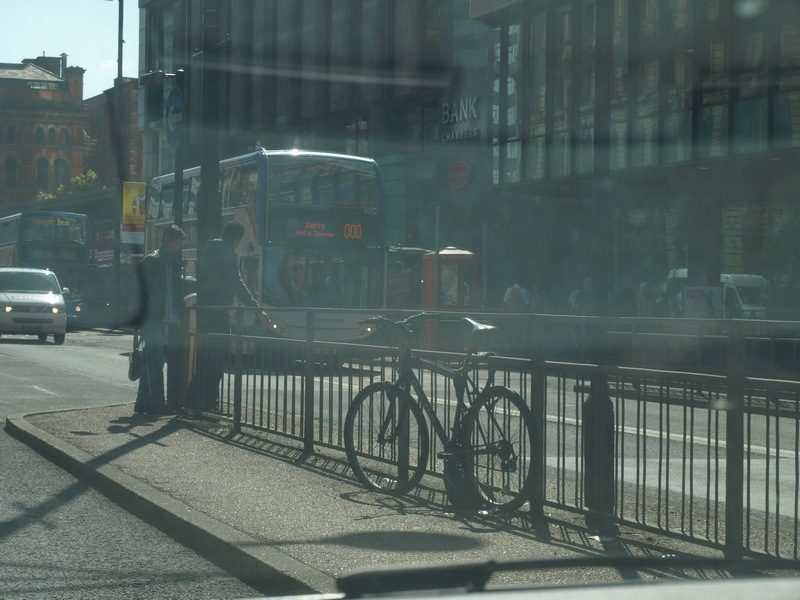 I wonder what the story is behind the neglect. Who owned it? Why didn't they love it? Did they notice it was gone or were they kept from returning? Are they ever going to come back? Was there a tragedy or some mundane reason, like simple carelessness?
Sometimes there's a delay in finding art inspiration. The result is not immediately obvious. I've taken loads of photos but nothing is working. Then I sit down and look through what I have. This is the time I start editing. Some of the best paintings I've done are from the most mediocre of images. The inspiration comes when I cut them dowm and see something new.
I look online. Sites like This is Colossal, instagram and pinterest.
And what do I do with all this inspiration? Well, if you haven't already guessed you can see some finished paintings here.