My challenge to create 50 pieces of architectural art inspired by architecture in Buckingham and surrounding villages is complete! I decided to finish symbolically with a signpost.It implies What next?, which direction shall I go?
And that is the question now, what architectural art shall I create now? I have ideas, first some more London and Manchester paintings and some time to figure out how to make my next project a reality. I'm not ready to share it yet, but I have something planned.
There's the exhibition, of course, and I'd like to turn the paintings into a book. I'm working my way through the paintings and creating meditations, like I did with the Marylebone exhibition.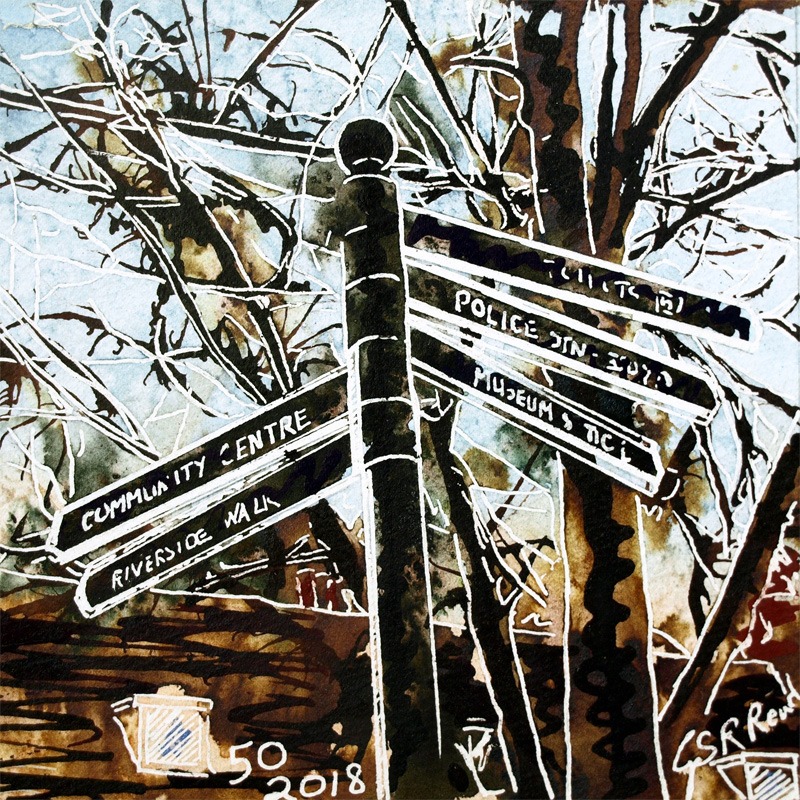 Of course architectural art will be my focus
Answer: 49 Gate Latch is on the Bridalway at Stowe Landscape Gardens near Bell Gate.
Number 50 Signpost is the final painting of Cathy Read's 4950 series.