As I approched the final paintings in the 4950 painting challenge, there were a few last minute shuffles. Paintings I was struggling with and didn't decide on the specific subject matter until the deadline for completing the painting challenge finished. The final 2 paintings were not like that though. I decided on these two back in March.
The gate latch was one I had plenty of possibles for. I chose this particular feature for the painting challenge because of the long upper handled, it's a common feature on bridleways. I felt this one had to be one of the basic images,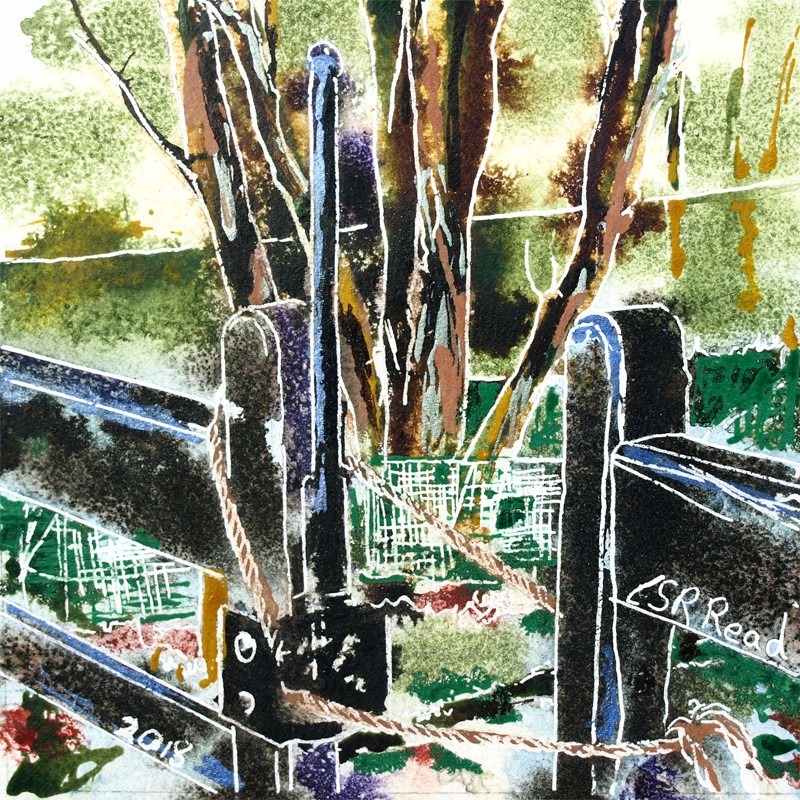 So, that was my painting challenge. My challenge to you is, where is it? Let's just say it's north of Buckingham and is in a grand location.
Answer: 48 Steeple was St Michael's Steeple Claydon Church, of course.
Number 49 Gate Latch is part of Cathy Read's 4950 series painting challenge.