Not hard to guess where the original for this phonebox painting is. Let's face it, it's big, it's red and it tells you exactly where it is! Gawcott is emblazoned on at least 2 sides.
How can you miss a phonebox in Gawcott? I'd say you couldn't. Yet, I've recently spoken to somebody who was unaware that it's a library. She lives locally as well. I love the trend to convert them to new uses. What a lovely way to use our iconic phoneboxes in the world of mobile phones, than to create a mini library.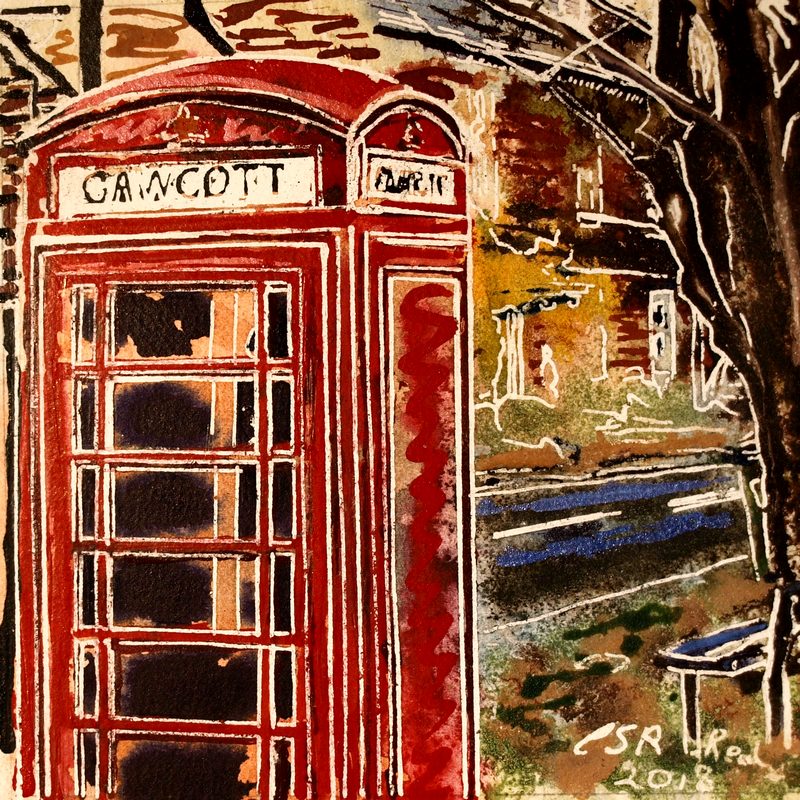 Answer: 46 Thatched Roof was The Old Thatched Inn in Adstock.
Number 47 Phonebox painting is part of Cathy Read's 4950 series.

This painting is one of the 4950 series. Although many of the paintings have been sold, some are still available.