As architecture art goes, this has lots of features to note. Arch windows, stonework, leaded windows and the shape of the porch. The entrance to a former church, now repurposed and well used.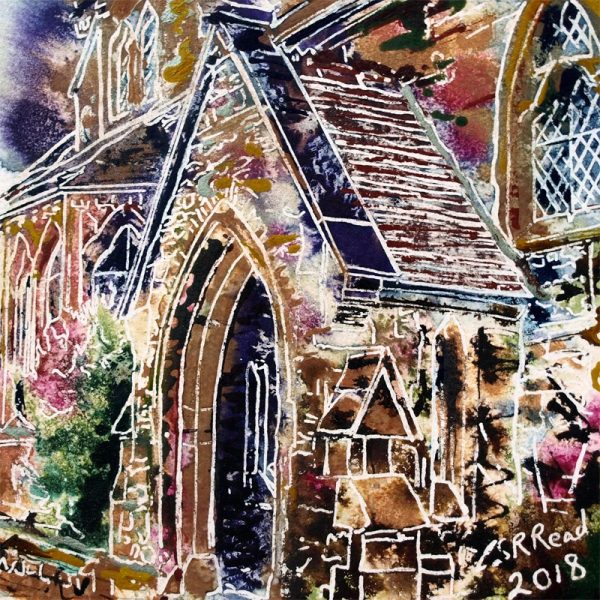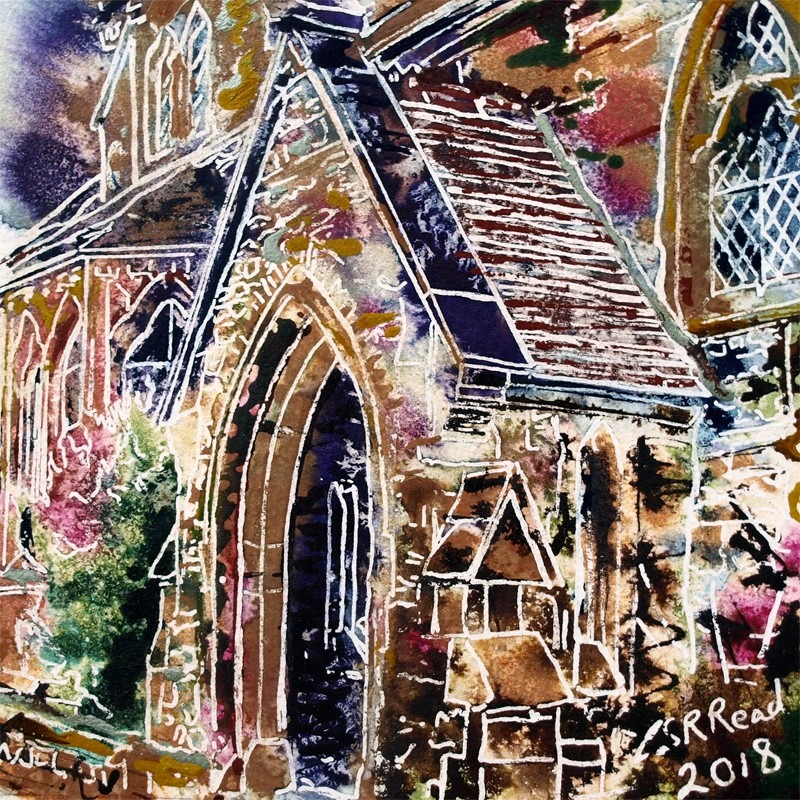 As you can see, I've gone wild with colour. The building is superficially very yellow, being a sandstone construction. On closer inspection, you'll find all these colours, although maybe more muted shades. I just drew them out to give the image a more rainbow impression.
Number 42 Porch is part of Cathy Read's 4950 series of architecture art. You can see them all together in the Chantry Chapel exhibition 12-15th April 2019.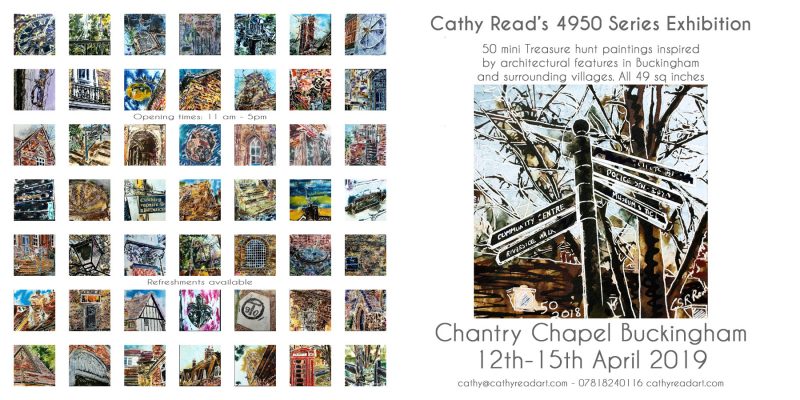 Answer: Painting 41 was at Padbury Church.