I have to admit to envisioning something far more mundane than this for the Drainpipe. My original plan was this one. Basic, functional, worn.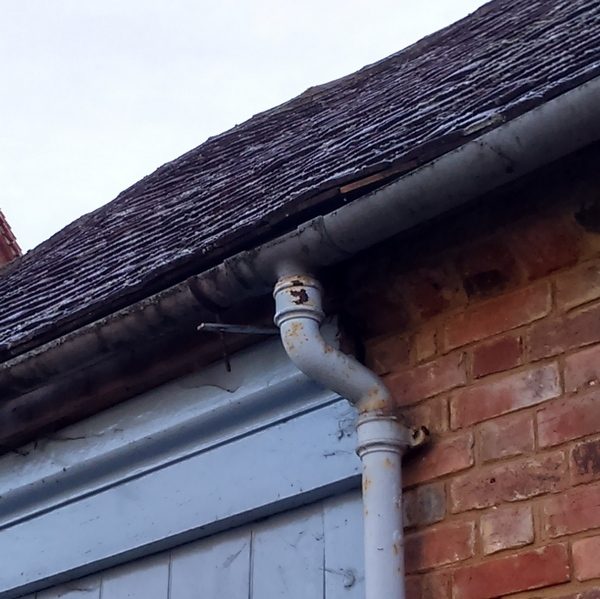 Then I went on a photoshoot and found this offering, a historic feature by someone obviously wanting to impress. It's drainpipe art, if ever there was such a thing.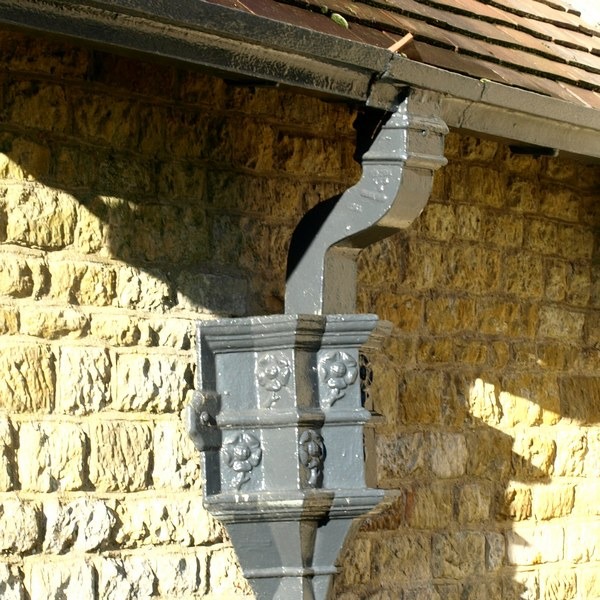 One often wonders who they're wanting to impress, especially when the feature is part of a church. To the glory of God, comes to mind. But I'm pretty sure the Christian viewpoint is that you can't buy your way into heaven like this, so probably just trying to impress the neighbours. That doesn't stop me from appreciating the effort and skill involved.
And, of course, inspiring my own bit of Drainpipe Art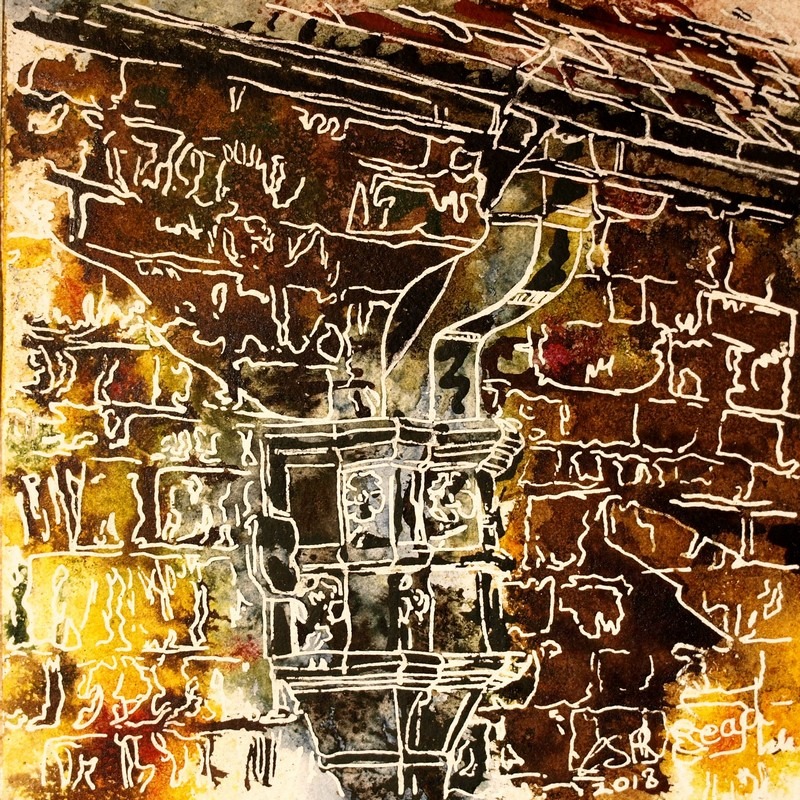 Number 41 Drainpipe is part of Cathy Read's 4950 series.